National Basketball Association
National Basketball Association
Larry Bird hoping to see Paul George play this season
Published
Feb. 3, 2015 2:21 p.m. ET

Larry Bird isn't putting any constraints on Paul George's recovery.
In fact, the Pacers president of basketball operations is hoping George will make it onto the court this season. Just six months after the two-time All-Star gruesomely broke his right leg in two places, Bird told reporters that if doctors clear George to play, he should.
"I always say if the player is ready to play, he's got to play," Bird said Wednesday. "We're not going to hold him back if he's able to go out there and play. I think it's important because when you're out like that, you lose something. He's going to get beat up, he's going to get knocked around, he's not going to look good, but I still think it's important, if he's able to play, he should be out there."
Bird said doctors initially told him that it would take seven months for the leg bone to fully heal. If that timeline still holds, George could conceivably be ready for a return from the Aug. 1 injury sometime next month.
Being cleared may not be enough. Coach Frank Vogel acknowledged that getting into game shape and getting back in sync with his teammates could add another month or two to the rehab process, possibly delaying George's return until next season -- the expectation all along.
George is expected to talk with reporters on Thursday, his first public comments since late November. After Bird spoke, George issued a one-word Tweet: "March?!"
He has steadily increased his activity during practices, though Vogel declined to say what he's exactly been doing. He also has been traveling with his teammates on some road trips.
While those are signs of progress, they are not necessarily an indication of an imminent return or whether George is anywhere close to his pre-injury form.
"I think you've just got to be smart with it," Vogel said. "Like Larry said, if the doctors say OK, then I think he should be ready to go."
Indiana (17-32) certainly could use George on the court.
Though the Pacers are still ranked in the top third of the league defensively, they have been inconsistent. Offensively, the Pacers' struggles have been even worse and additional injuries have sapped Indiana of more scoring punch. Bird said he expected this team to come together by now.
Yet they are just 4 1/2 games out of the final playoff spot in the East and still have playoff visions. George's return could help.
"I want to win and that's been my goal, to try to get into the playoffs," Bird said. "Hopefully, down the road, we'll see where Paul's at. We still have no idea whether he's coming back or not, but it seems like every week he's getting better and better. If we do have an opportunity to get into the playoffs and he can get some games under his belt and get ready to go next year."
George's absence and the Pacers' continual woes have prompted speculation that Bird could break up the core of the two-time Eastern Conference runner-ups before the Feb. 19 trade deadline. The two biggest trade chips Indiana has are veteran power forward David West and two-time All-Star center Roy Hibbert.
Bird acknowledged he will listen to offers and will try to help improve the team upon George's return, whenever that is, but does not appear to be in a rush to make any moves.
Vogel isn't pleading for changes, either.
"I like the group that we have and I would love to come back with West, Hibbert, George (Hill) at the one, fill in a couple of spots and make another run at it," Vogel said. "Obviously, Roy and David have player options, but I'm pretty confident they'll be back."
Which leaves just one question: When will George be back?
"I have no clue whether he's going to play or not," Bird said. "But if he gets healthy and they say he can play and he wants to play, we'll put him out there."     
---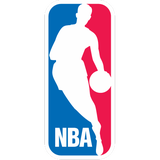 Get more from National Basketball Association
Follow your favorites to get information about games, news and more
---