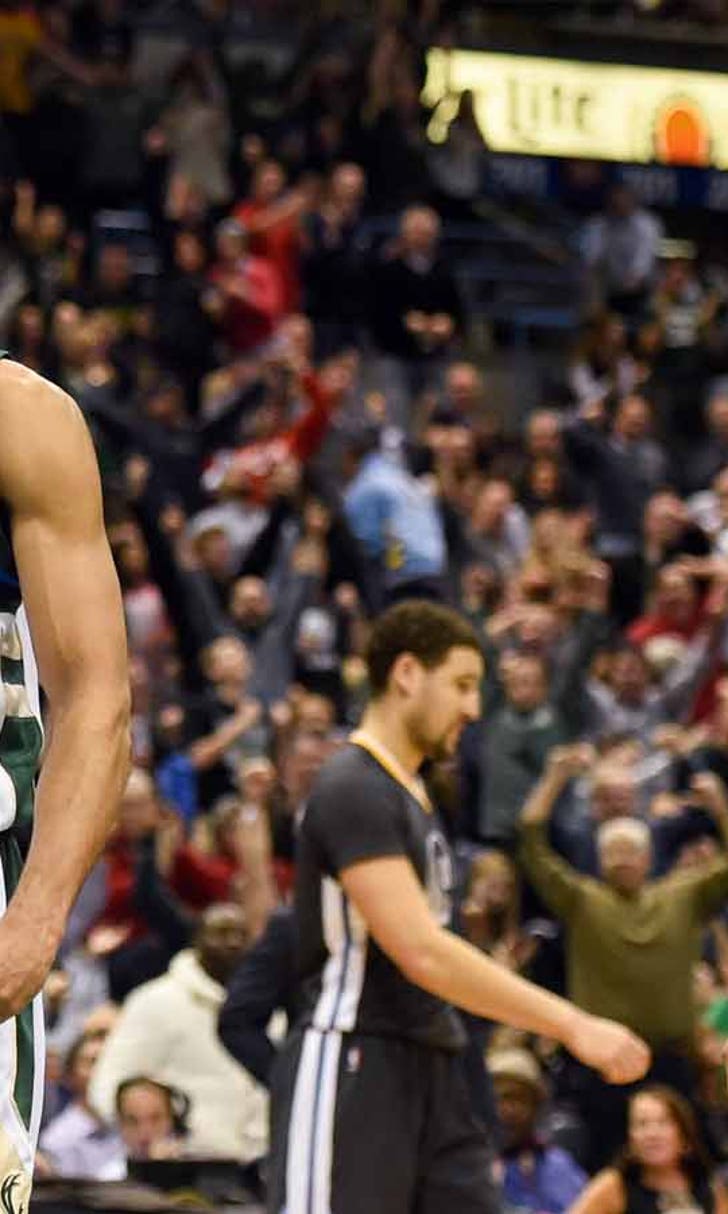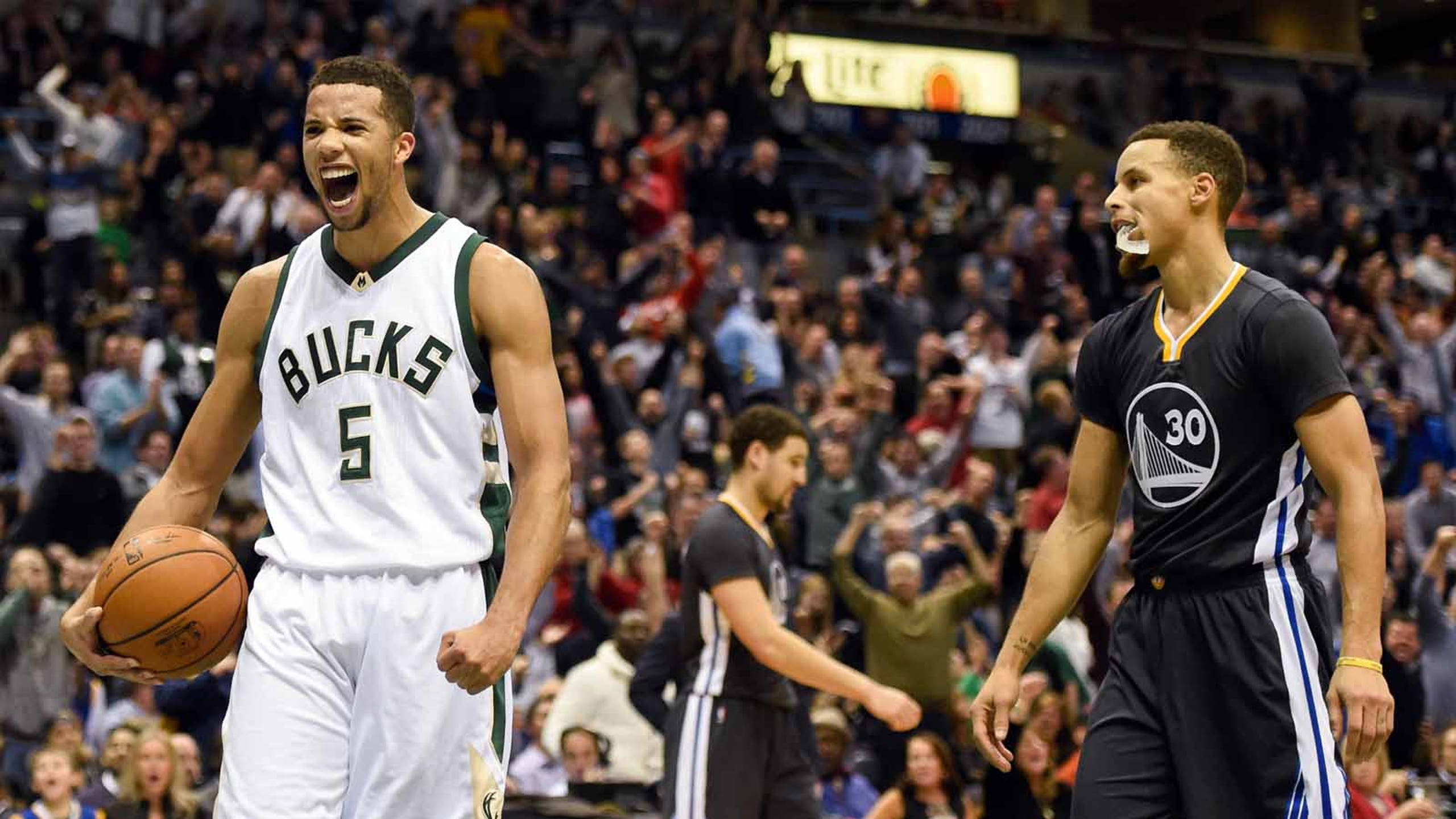 Klay Thompson: Warriors would still be undefeated if healthy
BY Jovan Buha • January 8, 2016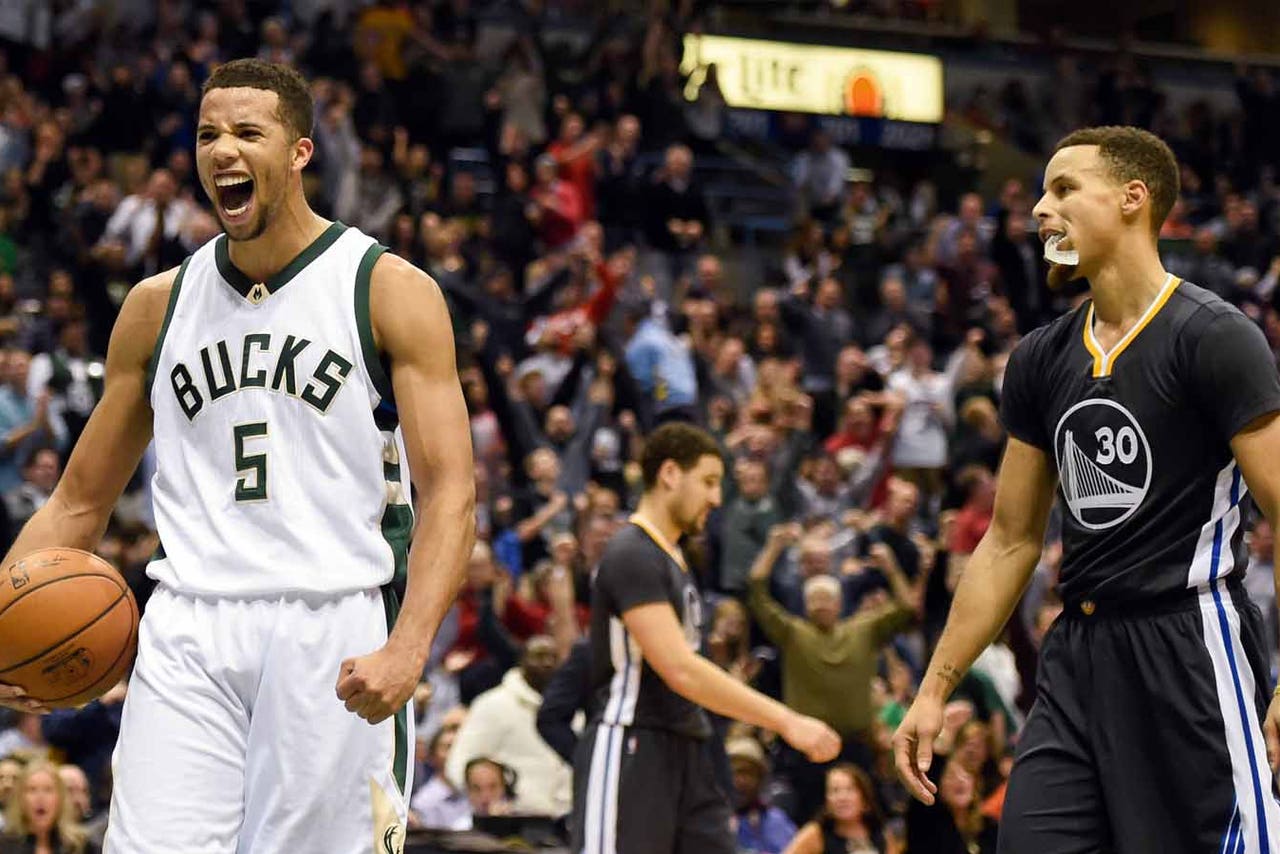 At 33-2, there is little for the Golden State Warriors to complain about.
The defending champs are off to the best 35-game start in NBA history, one game ahead of the 1995-96 Chicago Bulls, who went 72-10 and set the NBA record for most regular-season wins.
But in a recent interview with the Washington Post, All-Star shooting guard Klay Thompson said the Warriors should be 35-0, or at least would be had they been healthy in their two losses:
How frustrated were you about the ankle injury you suffered during the 24-game win streak?

Oh, it sucked, because I was in such a good rhythm.

You clearly weren't in rhythm coming back from it in Milwaukee in the game that ended the streak. That must have been tough.

Yeah, it was frustrating, but that's hoops. That's basketball. I was lucky it wasn't that bad. It did suck, but we were gonna lose eventually. If we were completely healthy, we probably would still be undefeated, but Milwaukee caught us at a great time and they played a great game, so that's hoops.
On the one hand, Thompson's logic could be applied to any situation -- most teams would have a couple more wins if they were completely healthy. That's an obvious answer.
On the other hand, though, no other team would be undefeated if they added two or three wins. The Warriors have a shot at history, and that amplifies the magnitude of each game and, in particular, each loss.
The Warriors' two defeats -- at Milwaukee on Dec. 12 and at Dallas on Dec. 30 -- came with Thompson banged up (and the Warriors on the end of a seven-game trip following a double-overtime win in Boston the night before) and Stephen Curry out, respectively.
At the same time, the losses were more circumstantial than anything -- throw either the Bucks or Mavericks in a seven-game series with the Dubs and it would be a bloodbath.
But that's not how the regular season works, and there are no asterisks in defeat. A loss is a loss. It's that simple. It's not fair to either team to say they only won because of the Warriors' health concerns; both teams played great -- they were near their respective ceilings -- and lesser teams can beat good or great teams on an off-night when they're playing well.
The larger and more fascinating point is that, as long as they're healthy, the Warriors should be favored in every game from here on out -- perhaps at San Antonio is the exception -- which speaks to their historic level of dominance.
---
---