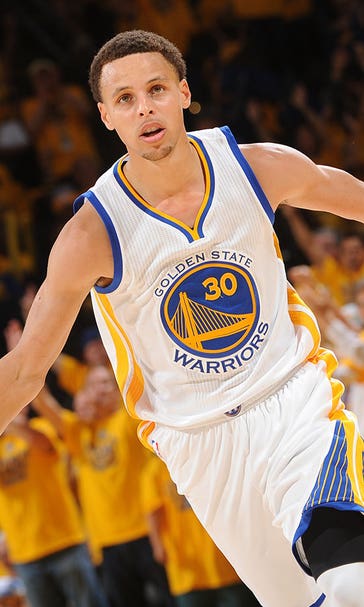 Here are five insane stats from Stephen Curry's historic start
November 3, 2015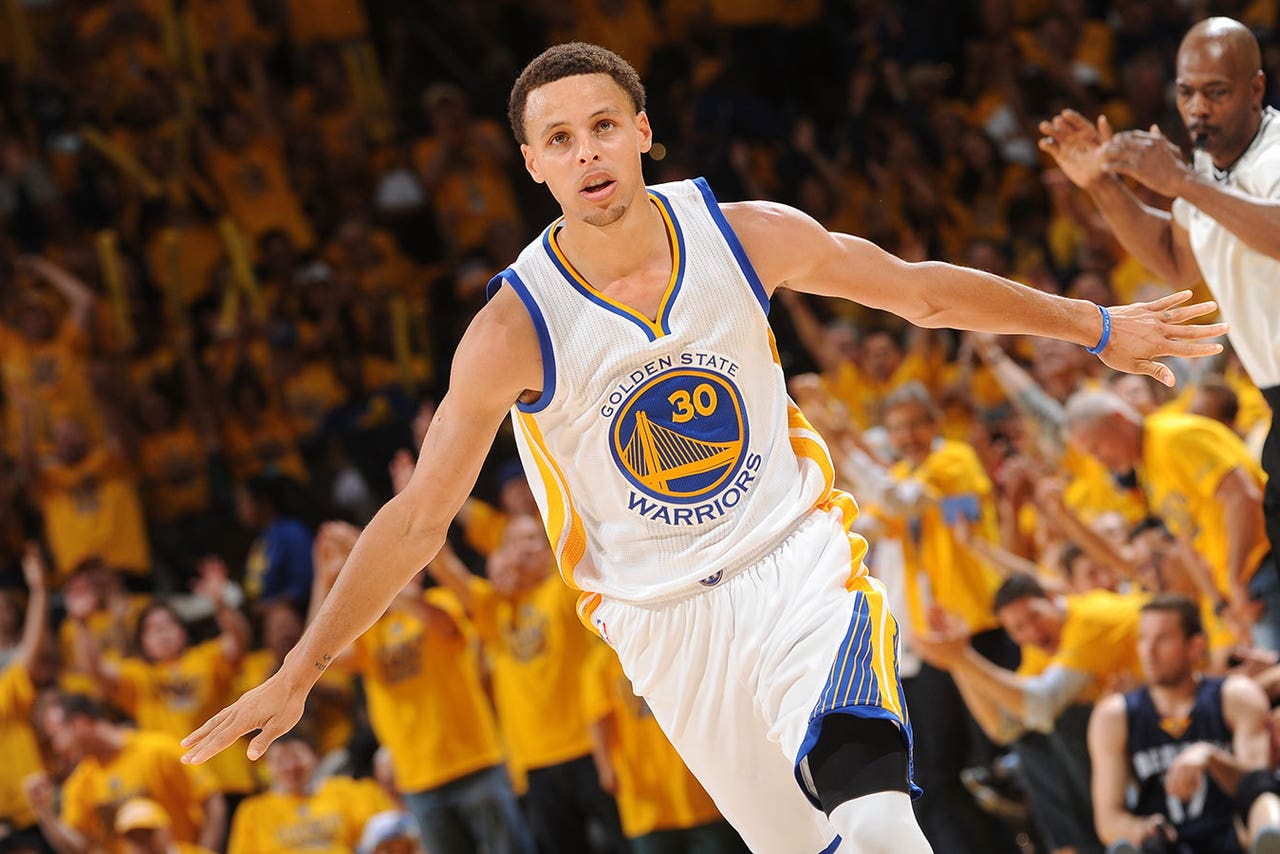 Golden State Warriors superstar Stephen Curry is the flame emoji right now. He's literally on fire. No one can stop him or the Warriors -- who are fresh off a 50-point massacre of the Memphis Grizzlies -- and it's starting to get out of hand. 
It's probably too early to give the Warriors the Larry O'Brien trophy, but is it? They simply look unbeatable. 
The primary reason: Curry is unstoppable. Seriously. 
Over at the Washington Post, Neil Greenberg highlighted five Curry stats that illustrate just how dominant the 2014-15 MVP has been this season. First up, the sheer amount of points he's scored in so few minutes:
Next, Curry's win shares per 48 minutes, which puts him in a historic tier all by himself:
And finally, Curry's defensive impact on the perimeter has been underrated, as the Warriors are clamping down on 3-point shooting at an insane rate:
Read the full piece here.
148 points in four games

Curry scoring points isn't new — he averaged 23.8 points per game in his MVP season last year — but his league-leading point is 27 points over Russell Westbrook and more than two other superstars combined despite 50 fewer field-goal attempts.
.648 win shares per 48 minutes

Win Shares are an advanced stat that estimates of the number of wins contributed by a player, and is often scaled to 48 minutes so it can be used as a rate stat. The highest rate for a full season by a player who qualified for the scoring title is .340 by Kareem Abdul-Jabbar in 1971-72. In the first four games of that season, Abdul-Jabbar was averaging 26.3 points per game, more than 10 less than Curry this season. It should be noted Curry led the league in win shares per 48 minutes last season with .288.
Minus-17.9 percent

As gifted as Curry is offensively, the Warriors have allowed 91 points per 100 possessions with him on the court and his individual defense has kept opposing three-point shooters to a 27.9 percent three-point percentage, 17.9 percentage points lower than the league average.
---
---