National Basketball Association
National Basketball Association
Heat ready for tough Game 3 vs. OKC
Published
Jun. 16, 2012 1:00 a.m. ET

At this point a year ago, LeBron James and Dwyane Wade were using words like urgency and desperation.
And that's exactly what the Miami Heat expect the Oklahoma City Thunder to bring into Game 3 of this year's NBA Finals.
So far, this championship series has followed the same script as a year ago, with the home team winning the opening matchup, then falling in Game 2 to lose the home-court edge. Miami took the sting of that into Dallas last year and used it as fuel to win Game 3 — and the Heat will look to ensure that trend doesn't repeat itself when the title matchup resumes on their home floor Sunday night.
''You've got the two best teams in the league right now going against each other,'' Wade said Saturday, when practices resumed after a day off for both clubs. ''So it's going to be a very tough game, but we have to find a way to win it. And it's about taking, like I said, one possession at a time, one second, one minute at a time to make sure we reach our goal — and that's to win the game.''
A Game 3 victory assures nothing, a lesson the Heat learned the hard way last year. That win in Dallas was Miami's final victory of the season.
But there are certain truths that will come from the outcome Sunday night. The winner will have home-court advantage. The winner will be two games away from a championship. And the losing club will see what appears to be an already razor-thin margin for error in this series become even more precarious.
''We have no other choice,'' said Thunder star Kevin Durant, the league's scoring champion. ''We lost at home. Tough loss. We've got to get over it, get ready for a tough Game 3. You know, the series is going to be tough. We know that. We know that. You've just got to be ready. It's going to be a fun one.''
By now, the Heat aren't shy to say they're completely exhausted about dissecting what went wrong in last year's finals. Still, they know the importance of not letting one loss turn into another — because when that happened against the Mavericks a year ago, there was a parade in Dallas not long afterward.
''I don't know if we were any more motivated in Game 2,'' Erik Spoelstra said. ''What we were was angry about our performance in Game 1. ... You want to throw your best punches out there, and may the best team win. We didn't throw our best punches in Game 1.''
Add up the numbers from the first two games of the series, and it turns into something close to a statistical dead heat.
Both teams are shooting 47 percent. Both have made 14 tries from 3-point range (though Miami is shooting a better percentage). The Thunder have grabbed four more rebounds, the Heat whistled for two more fouls. The Thunder outscored Miami by 16 points in the paint during their Game 1 win; the Heat outscored the Thunder by 16 points in the paint during their victory in Game 2.
Of course, the only stat that really matters is the one that's identical: one win each, headed into Sunday.
And if the young Thunder were supposed to be rattled by losing the home-court edge, no one told them.
''We have all the right pieces, from the best scorer in the league, most athletic point guard in the league to the best shot blocker to the best post defender, best wing defender and our bench is one of the best,'' James Harden said. ''This is a perfect team. We are young guns. We get it done. It has to start in Game 3.''
Even their young-looking coach doesn't sound worried about the stakes the Thunder will face.
''I've seen all year long a group that's always committed, that always sticks by one another, that believes in the work that we put in,'' Scott Brooks said. ''And that's who they are. It's not going to change. They've always had great ability to bounce back after a tough loss and we expect the guys to come back (Sunday) night with better effort, better play and for 48 minutes.''
The Heat expect the same.
It's no secret that falling short last year has been a source of inspiration throughout this season for James and the Heat, and that continues even now.
And for James, one trend from last year is gone. In Game 2, he did what he was criticized for not doing against the Mavs - he closed the game, coming through twice in a one-possession situation. His bank shot with 1:26 left pushed Miami's lead to five, and his two free throws with 7.1 seconds remaining sealed Miami's 100-96 win.
''I'm enjoying it,'' James said. ''I'm having fun with these first two games. I mean, this is a great opportunity for myself and for our team, for both teams. It's a lot of fun being out there and competing at a high level, you know, the intense moment where every possession counts. That's what it's all about. As a competitor you have to enjoy these moments and you love these moments.''
---
---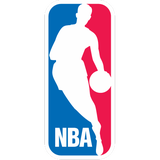 Get more from National Basketball Association
Follow your favorites to get information about games, news and more
---