Colin Cowherd breaks down why Steve Kerr is getting too much credit
May 3, 2016

Few would argue that the Golden State Warriors aren't a team overloaded with talent. When you lose the reigning MVP and don't miss a beat in the playoffs, it's undeniable that that Warriors are much more than just Stephen Curry.
So with all that talent in tow, does it take a real tactical genius to coach this team? Colin Cowherd doesn't believe so and broke down the reasons Tuesday on "The Herd."
"Golden State is the easiest great team to coach in the history of the league," Cowherd said. "A: Their average margin of victory the last two years is over 10 points. Even Michael Jordan's Bulls, including his first-round blowout wins, Michael Jordan's playoff margin is five points. The Warriors' is double that."
Cowherd contends that because the Warriors are crushing the opposition, there's no need for a great X's-and-O's coach to draw up intricate plays to confuse the defense.
"B: Golden State is also mono-focused offensively," Cowherd said. "They shot 2,600 threes. Nobody else is close. It's what they do over and over. This is not a layered offense. They come down and shoot lots of threes."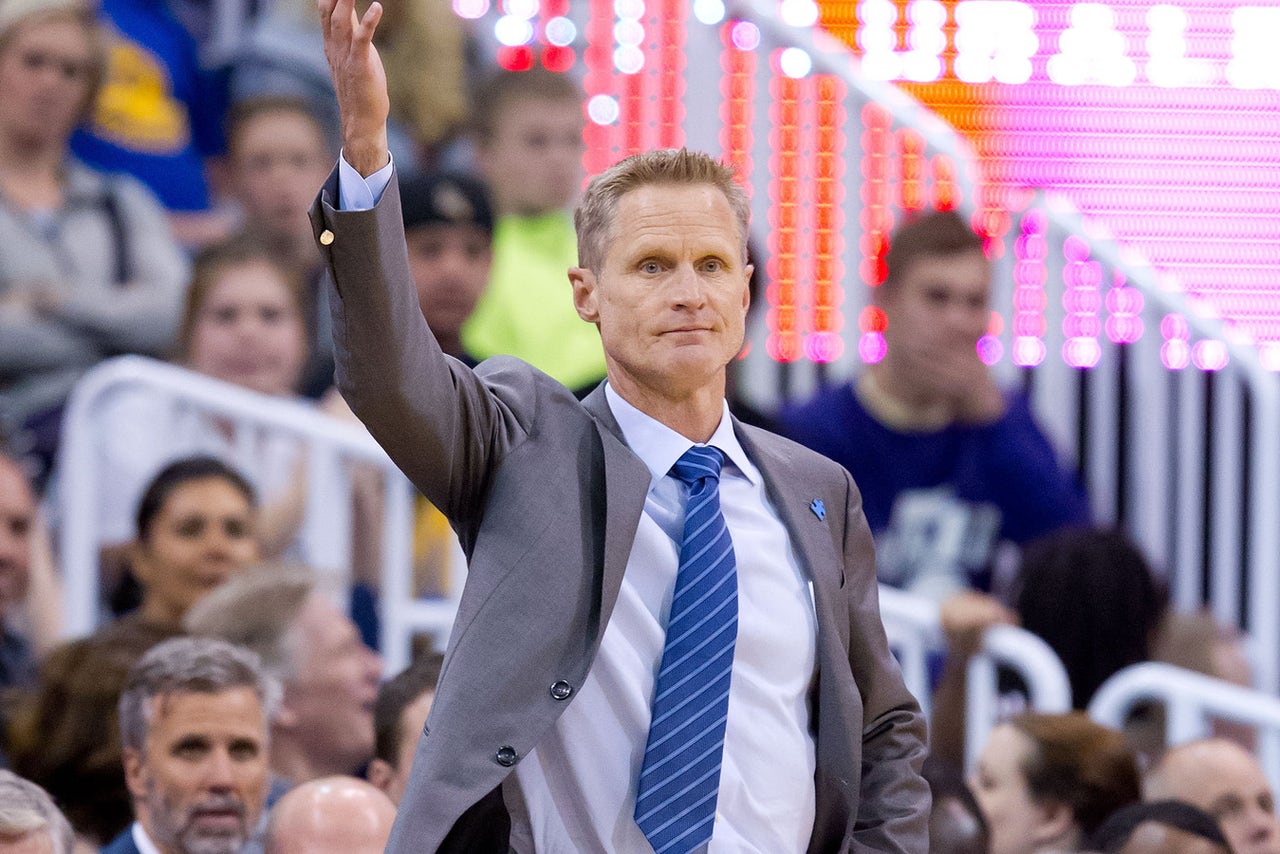 Fans of analytics love the way the Warriors focus on the deep ball, citing the simplistic yet true three-is-more-than-two argument. There's no denying that, but it takes a team this historically efficient to make that argument hold water over an entire season.
"C: Their young star Steph Curry controls the flow of the game. This is not a team you have to bark instructions to regularly. They get up and down the court, they're super athletic. Steve Kerr is rarely seen calling out plays. Steph Curry is the best ballhandler in the league. He controls the tempo, he controls the pace."
It's very unlikely Kerr is calling for Curry to take threes from the logo with plenty of time left on the shot clock, which Curry has done multiple times this season. Kerr gives his players a level of freedom other coaches rarely grant to their players, opting to not get in the way of their immense talent. You gotta admit, Kerr knows what he has and doesn't micromanage this historic group.
"Here's D: They're so deep, that you don't need intricate rotations. Their backups are elite. You don't have to outsmart other coaches, limit minutes. They are so deep, you can have a simplistic rotation because the guy coming in for Steph Curry is terrific. Andre Iguodala comes off the bench; he's terrific."
Iguodala was named Finals MVP last year despite coming off the bench at the start of the series. Shaun Livingston has become a matchup nightmare for opposing point guards. Marresse Speights is a big man who can stretch the floor. You don't win 73 games without a deep bench.
"E: They're so young, you don't have to monitor minutes," Cowherd said. "It is the easiest great team I've ever seen in the NBA to coach.
"We're giving Steve Kerr too much credit."
---
---