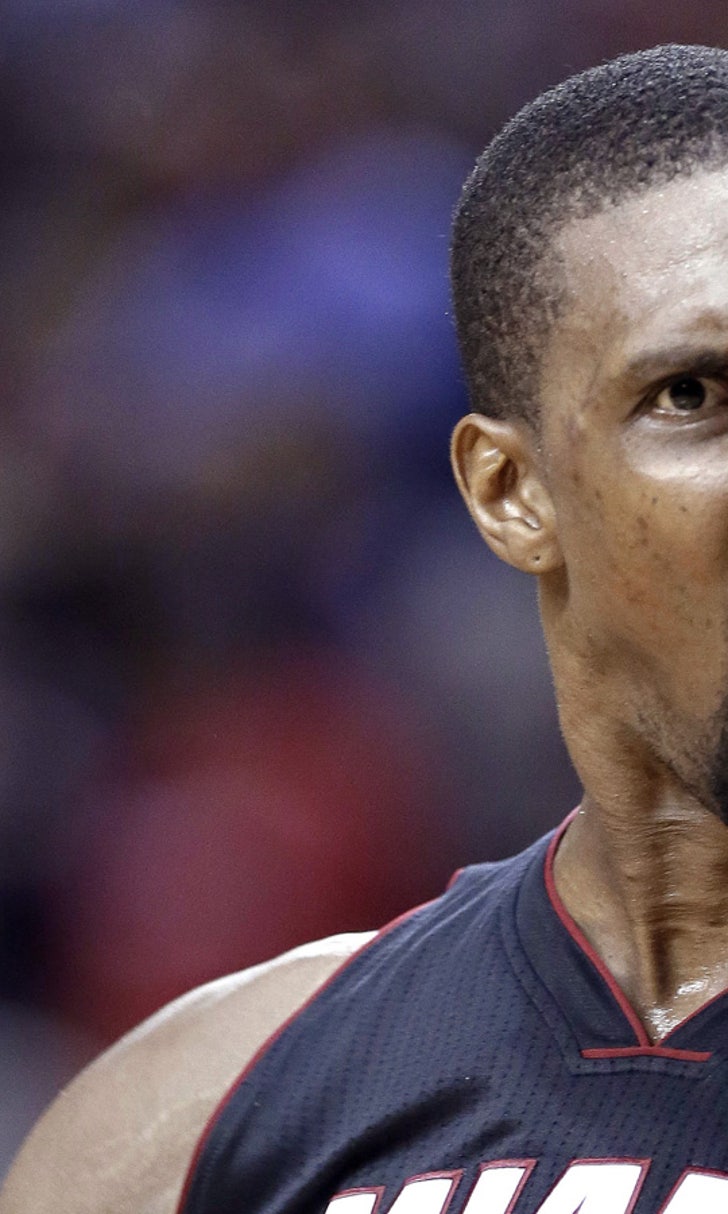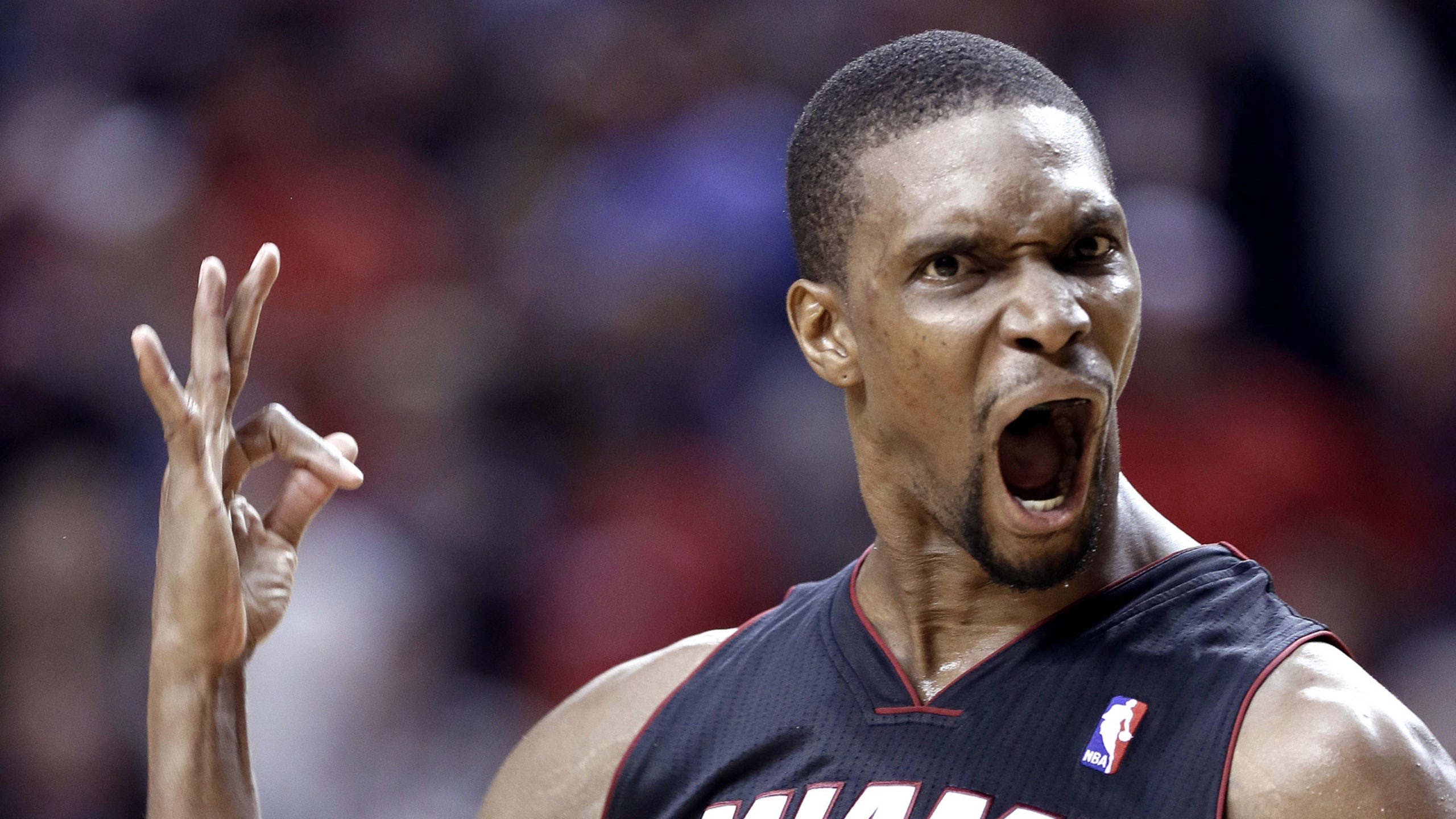 Chris Bosh told his wife he won't practice for 3-point contest
BY foxsports • February 5, 2016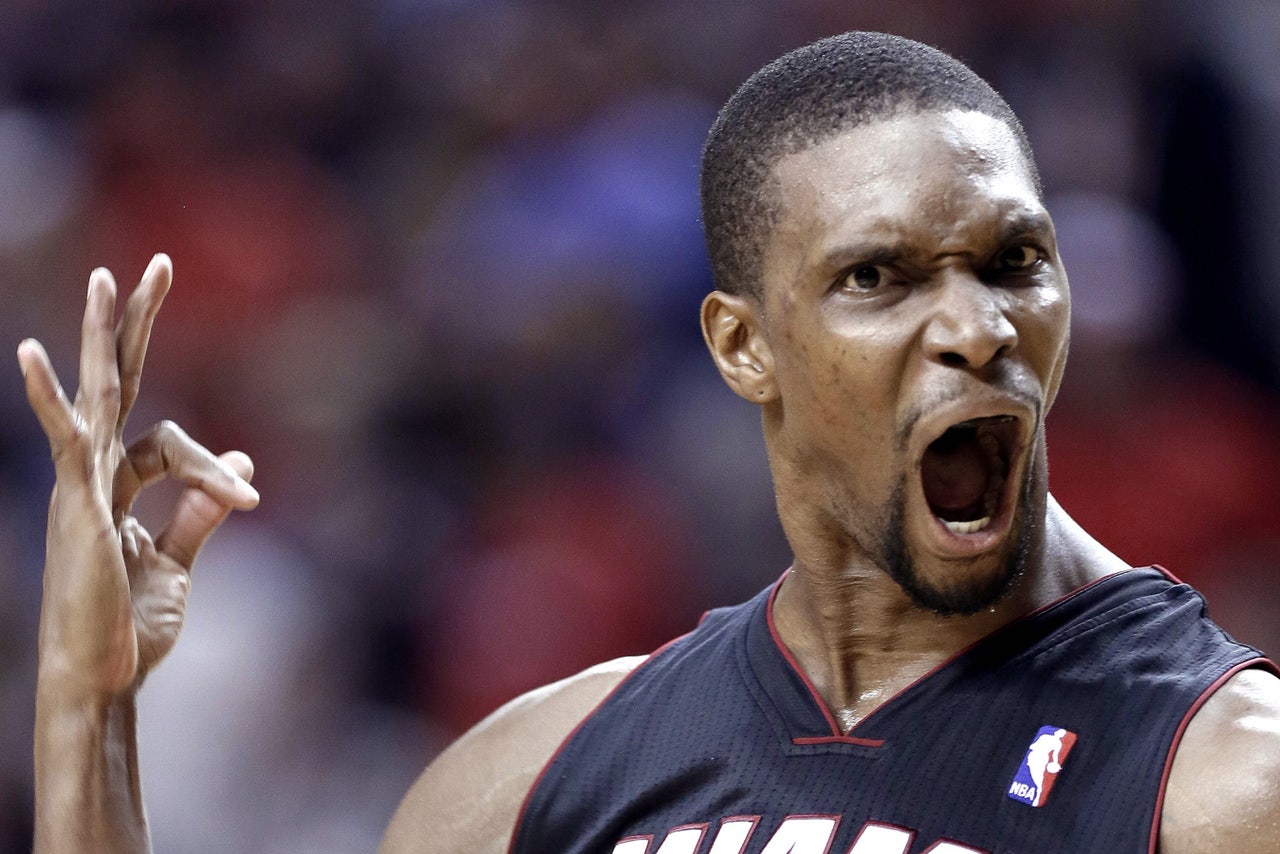 At 6-foot-11, Chris Bosh is the tallest member of this year's participants in the NBA All-Star 3-point shootout, scheduled for Feb. 13 in Toronto. But the man who's drifting farther and farther from the basket with age says he's not too nervous about his first time competing in the contest.
Bosh, who always has a good sense of humor, is just going to let it fly via the Sun Sentinel:
I have nothing to lose. I'm just gonna shoot it, and if the ball goes in, that's awesome. If it doesn't…(pause) It'll go in.
Shooting off the racks isn't always the most normal motion for players who are more used to shooting in game settings. Even last year, J.J. Redick, one of the league's best 3-point assassins, struggled to shoot off the racks without practice. He couldn't get his footing down and actually ended up having a few makes taken away from him because his foot was on the line upon his release. Bosh is going to take a different tack, via the Sun Sentinel:
Yeah, I've shot off just to see what it's like. It's OK. But just shoot it, man. I don't want to make it a big deal. My wife was asking if I was gonna practice last night. I told her, no.
Bosh, who has become one of the NBA's best-shooting big men, is knocking down 37 percent of his 3s this season. 
---
---