Cavs-Warriors is the epic rivalry you never could've seen coming
May 31, 2017

The Cleveland Cavaliers and Golden State Warriors will finally take the floor at Oracle Arena on Thursday for Game 1 of the third installment in the teams' ongoing NBA Finals trilogy. And barring some unforeseen crisis, the rubber match will be the biggest story in sports — not to mention a boon for the secondary ticket market — from the moment it starts until the second it ends.

However, there was a time in the not-so-distant past when Cavs-Warriors in Oakland wasn't the place to be so much as it was something to do to pass the time until you got bored. I know that because my lone Oracle Arena experience came at a Cavs-Warriors game in 2011 and ended with me catching a BART train back to San Fran midway through the third quarter.

I still recall the long, cold, dark walk back around the Coliseum toward the station, and at the time, I could have never suspected just how much the NBA landscape would change in the years that followed and how relevant the matchup I'd just ditched would soon become. Instead, I left disappointed with the famed Oracle experience and foolishly convinced myself I'd never want to return.

I was completely wrong, of course, and I'd love more than anything to be back in Section 104, Row 24 again tomorrow night. But before you let me have it, let me start my cautionary tale from the beginning.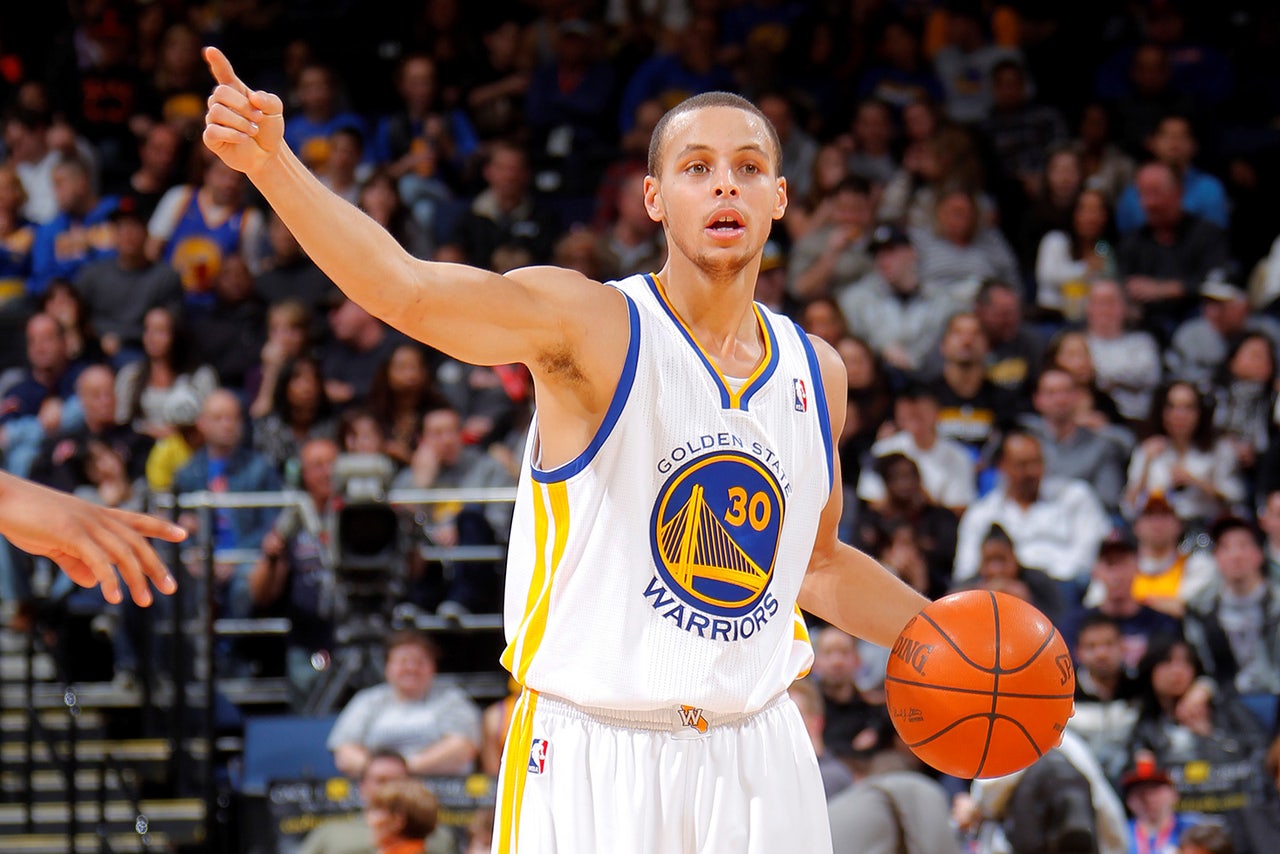 Growing up a Magic fan in Orlando, the Warriors barely registered a blip on my hoops radar, in part because they were one of the worst teams in the NBA for the entirety of my formative years, but also because I lived 3,000 miles away, and most Dubs games didn't even start until past my bedtime. (And no one was staying up late to watch Donyell Marshall and past-his-prime Chris Mullin.)

As far as I was concerned, Golden State was the franchise that traded Penny Hardaway to my favorite team and also had a player choke its head coach, and that was the extent of that. I also once hooked a random Warriors Zubaz-print hat in a claw machine, so there's that.

Cleveland, on the other hand, spent most of my youth as a perennial first-round pushover and was defined, in my mind, by my own aberrant love for the team's goofy '90s jerseys and a hatred for Danny Ferry that I still can't really explain. To me, the Cavaliers were the basketball equivalent of the color taupe.

But then in the early and mid-2000s, an interesting thing happened: Both the Cavs and Warriors became, well, interesting.

The former, of course, won the LeBron James sweepstakes in 2003, and in doing so immediately changed the tenor of the discussion surrounding the club. Within a few seasons, LeBron had single-handedly carried his hometown team to the precipice of something special, drawing comparisons to MJ along the way, and if nothing else, James, alone, made every game worth watching.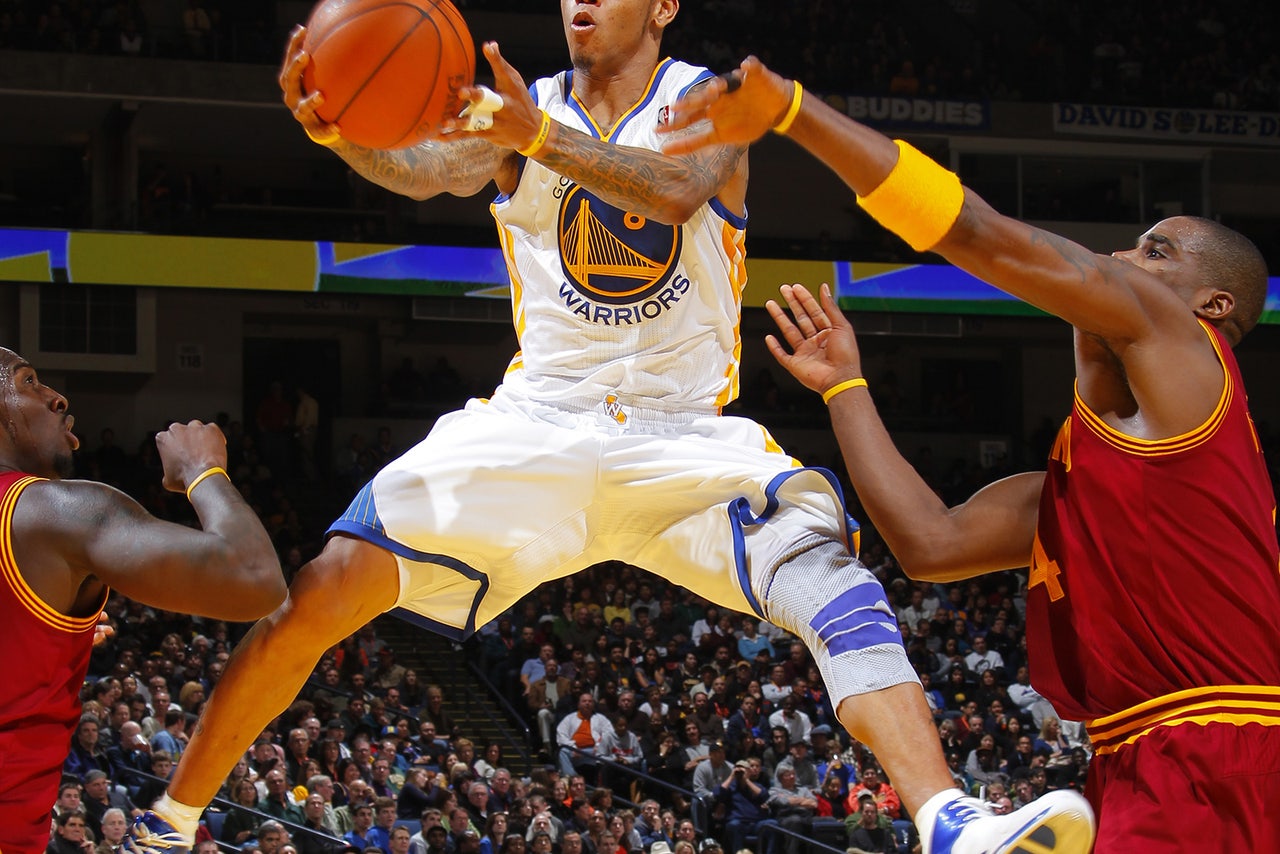 Golden State, meanwhile, benefited from a series of quality draft picks, including Jason Richardson, Gilbert Arenas, Mike Dunleavy, Mickael Pietrus and Monta Ellis, and while upward movement in the standings came slowly, the Warriors had at least become the type of fast-paced team you'd stop and watch for a few minutes if you came across one of their games while channel surfing.

Then, in 2007, after trading for Stephen Jackson and Al Harrington, Golden State pulled off arguably the biggest upset in NBA playoff history, dispatching the No. 1-seed Dallas Mavericks in the first round of the playoffs. The Warriors were dominant at home in front of an outrageous crowd during that riveting series, and soon a trip to the Oracle was on everyone's basketball bucket list.

By the time I finally made my own pilgrimage, however, the dynamic for both teams had changed, and so, too, had the experience.

At the time, Cleveland had been bounced from five straight playoffs, and the Cavs were reeling from James' departure for Miami six months earlier. Now they were led by Ramon Sessions and Antawn Jamison — but with a decade of wear on the latter's tires. Golden State at least had Stephen Curry, but he was still a few years from superstardom, leaving David Lee and the frustrating volume shooter Ellis as the team's most marketable stars.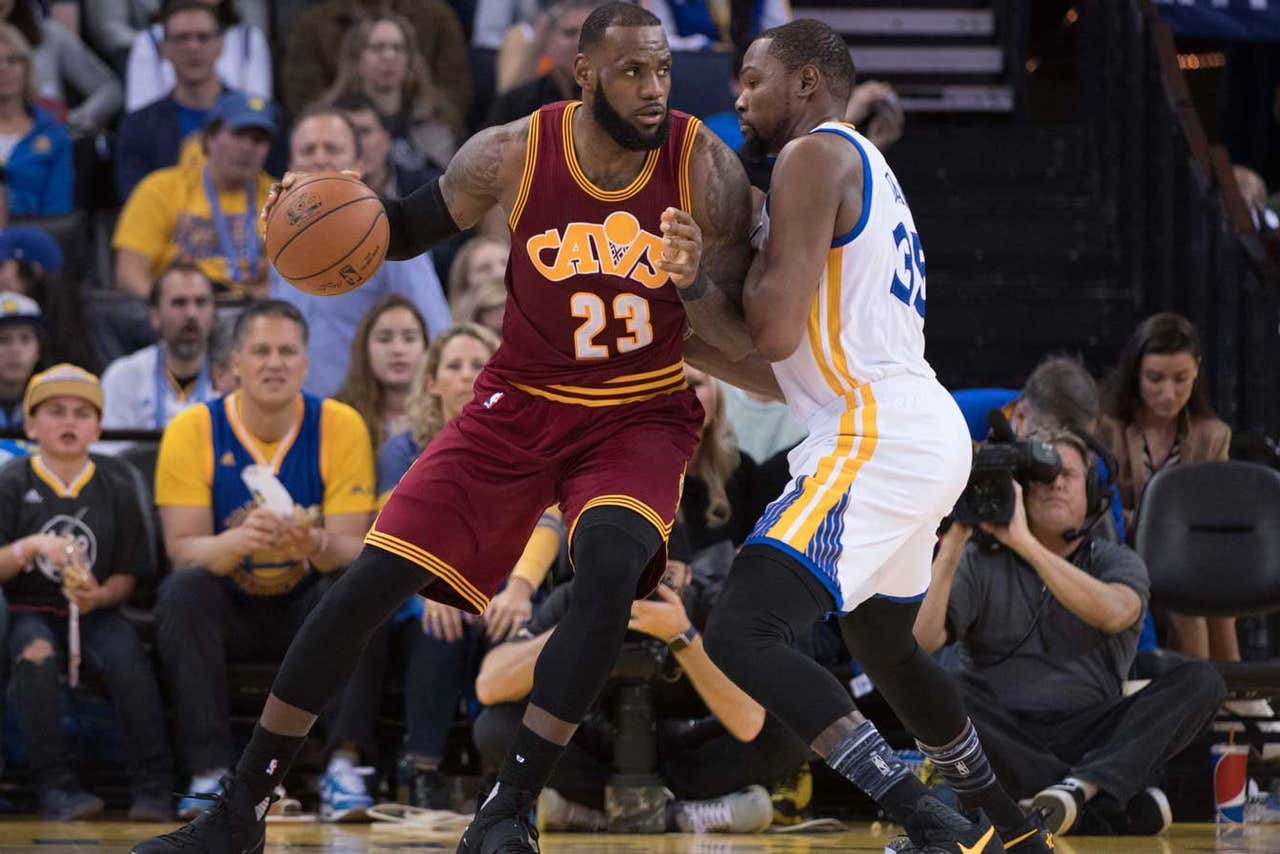 LeBron James and Kevin Durant


With that in mind, it should come as no surprise that my tickets were cheap — the least expensive, in fact, of a three-game weekend that also included seats at a Sharks-Predators game in San Jose and entry to the Kraft Fight Hunger Bowl between Nevada and Boston College. (My wife, by the way, is a saint.) All told, I paid $78 for the pair. For lower bowl seats. To Cavs-Warriors.

Still, I was optimistic that the atmosphere inside could make up for what was, at the time, a subpar matchup, but that, too, proved not to be the case. Officially, the attendance that night was 18,858, but it certainly didn't feel like it based on the dull crowd, and by the time the home team went up 20 in the third quarter, I'd felt nothing and seen more than enough.

Six years later, my experience that night is one I still jokingly relive over beers with friends — "Did I ever tell you about the time I saw a Cavs-Warriors game at Oracle?" "Really? That must have been awesome." "Nah, it was actually pretty terrible." — but as another Finals kicks off, it also helps to illustrate the fleeting nature of success and failure in today's NBA.

Though there are certainly exceptions, most teams don't spend long at the top or the bottom of the league, after all, so we should enjoy this epic back-and-forth while we can. Because just like my Cavs-Warriors experience six years ago amounted to a bummer in an old building, the same matchup six years from now might very well be a dud in a new one.

You can follow Sam Gardner on Twitter or email him at samgardnerfox@gmail.com.


---
---