NASCAR Cup Series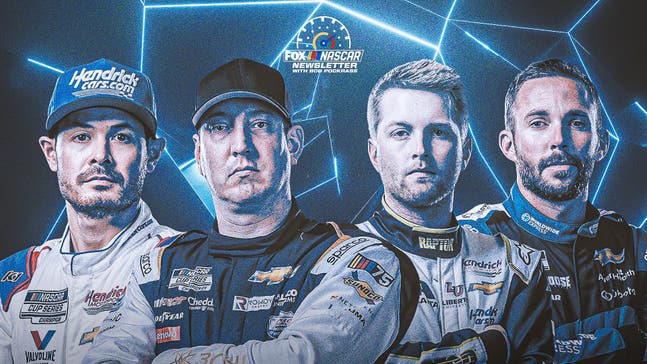 NASCAR Cup Series
NASCAR to rule on possible Team Hendrick penalties, other topics
Updated
Mar. 14, 2023 12:20 p.m. EDT
AVONDALE, Ariz. — From possible penalties to the length of the restart zone to windshield wipers, NASCAR seems to have plenty of decisions to make over the next several weeks.
The first will be on whether to penalize the Hendrick Motorsports teams after NASCAR confiscated their louvers after practice Friday. They also confiscated the louvers of Kaulig Racing's Justin Haley on Saturday.
Louvers are radiator duct coverings that direct air flow over the hood. With new hoods this year, there have been issues with the louvers — pieces that are provided to teams and supposed to be used as is — fitting and meeting all specifications.
NASCAR had instructed teams that they can't modify the louvers, that new (and assuming improved) ones will be issued soon. The question is whether the Hendrick teams made any illegal modifications. 
Looking for more NASCAR content? Sign up for the FOX Sports NASCAR Newsletter with Bob Pockrass!
"Every situation is sort of unique, but this is a more unique one than I've seen in a while where there's been a lot of communication back and forth on this particular part, especially for this racetrack because they did a parity test in the wind tunnel," Hendrick vice chairman Jeff Gordon said.
"I think it really opened up the door for some miscommunication. I don't want to go any further than that. We'll continue to just share all the facts and be transparent with NASCAR as we have been so far."
NASCAR officials wouldn't comment on the issue as they will take the pieces to their research center for more analysis. Any penalties would come Tuesday or Wednesday.
Last year, NASCAR penalized three teams 100 points, $100,000 and suspended crew chiefs for four races for modifying pieces that are supposed to be used as is from the supplier. Playoff points also could be part of the potential penalty.
"I don't know anything about a race car anyways so I had to ask what a louver was," Hendrick driver Kyle Larson said. "I'm joking a little bit. Yeah, you worry about potential penalties, I guess.
"I don't know what was wrong with them. That's not part of my job. We'll see how [the] next week goes."
If Hendrick is penalized, it is likely the team would appeal, which would defer any suspensions until the appeal is heard.
Rules enforcement and rules implementation are the product of constant communications between NASCAR and the teams, and it has appeared in the past year, with drivers as well. NASCAR has cited communications with drivers as reasons for some rules changes it implemented at the start of the season.
One of those was the change to the restart zone, which is now 50% longer at each track. The zone was expanded 25% from both the starting point and finishing point.
The leader must mash the gas in the restart zone, and the rest of the field cannot mash the gas before the leader or they will be penalized. If the leader reaches the end of the zone and hasn't accelerated, then the flagman waves the green and everyone can go.
Some blame the bigger restart zone for a pileup at Fontana last month when drivers tried to leave space between them and the car ahead in hopes of getting a good run and momentum to make a pass.
NASCAR is expected to make a decision after the Cup race next week at Atlanta on whether to continue using the expanded zone. There are mixed feelings about it.
"All it's done is cause that wreck at California, so in my opinion it's done nothing different, nothing on the positive end," Kyle Busch said. "It's only added a negative end to it because at California, Joey [Logano] was just maintaining his speed and everyone was gaining, gaining, gaining, gaining and closing up their gaps because they were all trying to lay back and then time the run.
"So he just waited for everybody to run into everybody and then went at the end of the zone."
Tyler Reddick, who was caught up in the Fontana wreck, said he didn't think the expanded zone had anything to do with the accident.
"That crash had nothing to do with the length of the restart zone," he said. "It was just the gamesmanship that was taking place.
"Whether the restart zone was another 100 feet longer or 200 feet shorter, the same thing that happened there would have happened in any restart zone."
Those games could force NASCAR to have to penalize drivers for laying back.
"You get to the start-finish line, [those laying back] have a very easy opportunity to put you three- or four-wide in the middle and then you pay that price for not playing their game," said Chris Buescher.
"It's a slope and a slippery one at that. As soon as one or two cars start doing it and everybody sees it, it becomes necessary for everybody else to do it to be able to defend."
Larson, who was the leader for several restarts Sunday at Phoenix, likes the expanded zone.
"It's a good thing for sure, especially a track like this where you can get better launches," he said. "Typically the longer the zone is, the more advantage it helps the leader.
"You're less predictable."
It will be interesting to see how NASCAR reacts to driver input on how the restart zone is being received. In recent weeks, the organization has taken driver suggestions and made some last-minute changes:
– On Sunday morning at Phoenix, NASCAR ordered the teams to remove the windshield wipers from the cars. NASCAR had required them because Phoenix is a track where they possibly could race in damp conditions. But with a sunny day and driver input saying it looks silly to have them, NASCAR had teams remove them Sunday.
Whether NASCAR requires windshield wipers to be on the car for upcoming races at Circuit of the Americas, Richmond and Martinsville remains to be seen.
– NASCAR also has moved the pit-road commitment line at Atlanta to Turn 3. Drivers were concerned that trying to dive to pit road from Turn 4 while racing under green would be a dangerous situation. There were no green-flag pit stops last year.
– The only races that didn't have the choose rule where drivers get to choose their lane for the restart were road courses — until NASCAR announced Thursday that all road courses will now have the rule. This will require NASCAR to use a camera at the choose area because it won't be within sight of race control as it is on ovals.
NASCAR for sure will be talking to drivers about the new aerodynamic package used at Phoenix and scheduled to be used at several short tracks and all road courses this year.
Drivers did lose grip and had to make decisions to pit based on tire wear at Phoenix, but the race wasn't as dicey as some likely had hoped.
"There's still some work to do there with something going on with how tight they get in traffic," said race winner William Byron. "They were certainly hard to drive. I think that's a good test to see who is the best out there."
Ryan Blaney said it is hard to predict how the package will be at upcoming races, that one race is too small a sample size to make a decision.
"It's hard to tell," Blaney said. "I hope it's better. I really do. I think it will be better at Martinsville, kind of a slower track. Richmond I could see it maybe being a little better."
Thinking Out Loud
Some will say that Rodney Childers giving his driver, Kevin Harvick, four tires at the end of the Phoenix race was the wrong move as he restarted seventh behind six drivers who had just two fresh tires.
Harvick said that's the move he would have done. And he's not lying.
Harvick is a driver who likes four fresh tires. As he said, he likes to be on offense. And maybe more importantly, a crew chief has to know what a driver has confidence in — and Harvick has confidence in four fresh tires.
Putting on two tires would have just sowed a little doubt in Harvick's mind. Plus Kyle Larson had a great short-run car (and obviously William Byron had a solid car for restarts). And Tyler Reddick appeared to be in position to make a move for the win with four fresh tires and just didn't make it happen.
It's easy to say it was the wrong call because Harvick didn't win. But it was still the right one.
In The News
Among the news of the past week:
– The race at Circuit of the Americas in two weeks will have an international flair: Kimi Raikkonen, the 2007 Formula 1 champion, will return to Trackhouse Racing's Project 91 car, which he drove at Watkins Glen last year. The 2009 F1 champion, Jenson Button, will drive the Rick Ware Racing No. 15, which will be prepared by Stewart-Haas. 
– Chase Elliott's recovery period for his broken left tibia will be approximately six weeks. Josh Berry continues to replace him for all the ovals while road-racing standout Jordan Taylor will drive the No. 9 car at COTA.
– Kaulig Racing will field a third car at the Bristol dirt race for dirt late model star Jonathan Davenport.
– NASCAR conducted a muffler test Wednesday at Charlotte Motor Speedway's road course. William Byron, Christopher Bell and Ryan Preece took part in the test, which included two muffler configurations as well as several tire configurations tested.
– Hendrick Motorsports announced that it would field a car in four Xfinity races: COTA for William Byron, Sonoma for Kyle Larson, Watkins Glen for Alex Bowman and Darlington in September with Larson. Greg Ives and Kevin Meendering, both former Cup crew chiefs, will oversee the effort.
Social Spotlight
Stat of the Day
Sammy Smith — at 18 years, 9 months, 7 days — became the fourth-youngest-winning driver in Xfinity Series history with his win at Phoenix. He ranks behind Joey Logano (18-0-21), Chase Elliott (18-4-7) and Ty Gibbs (18-4-16).
They Said It
"Week in and week out, we see it. We have four capable drivers, four capable teams. That's amazing." —Hendrick Motorsports vice chairman Jeff Gordon
Bob Pockrass covers NASCAR for FOX Sports. He has spent decades covering motorsports, including the past 30 Daytona 500s, with stints at ESPN, Sporting News, NASCAR Scene magazine and The (Daytona Beach) News-Journal. Follow him on Twitter @bobpockrass, and sign up for the FOX Sports NASCAR Newsletter with Bob Pockrass.
Top NASCAR stories from FOX Sports:
FOLLOW
Follow your favorites to personalize your FOX Sports experience
---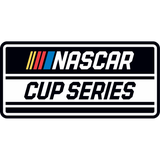 Get more from NASCAR Cup Series
Follow your favorites to get information about games, news and more
---