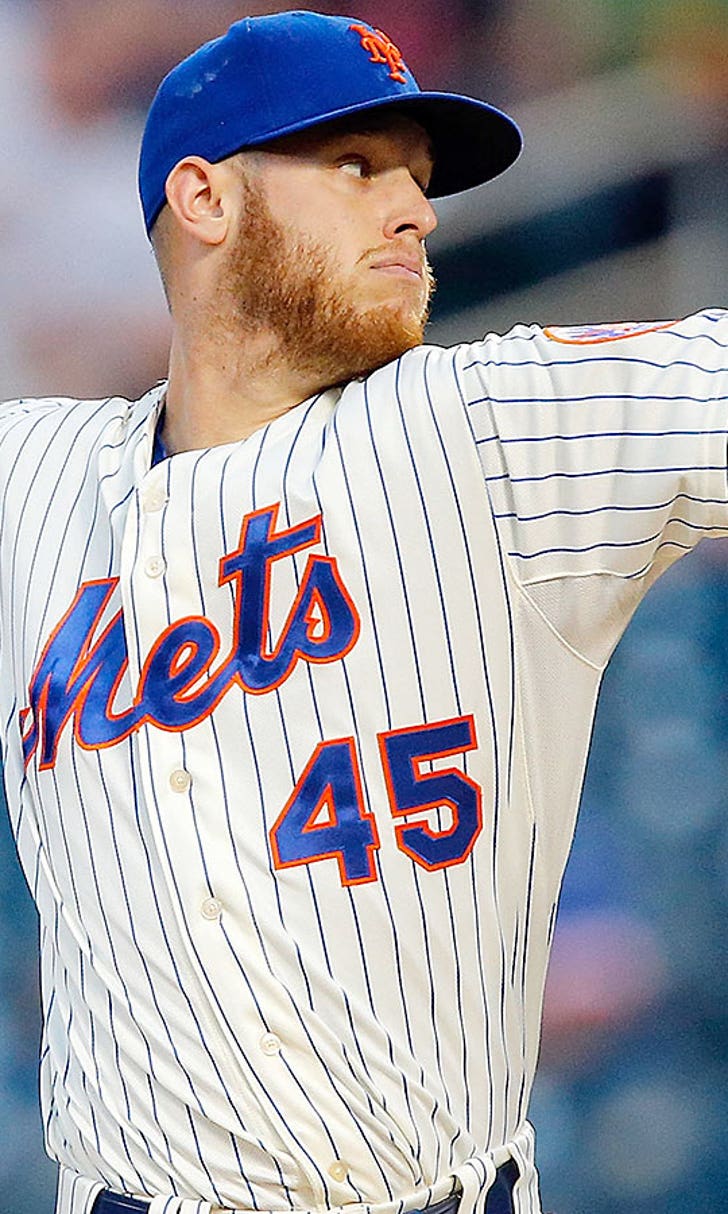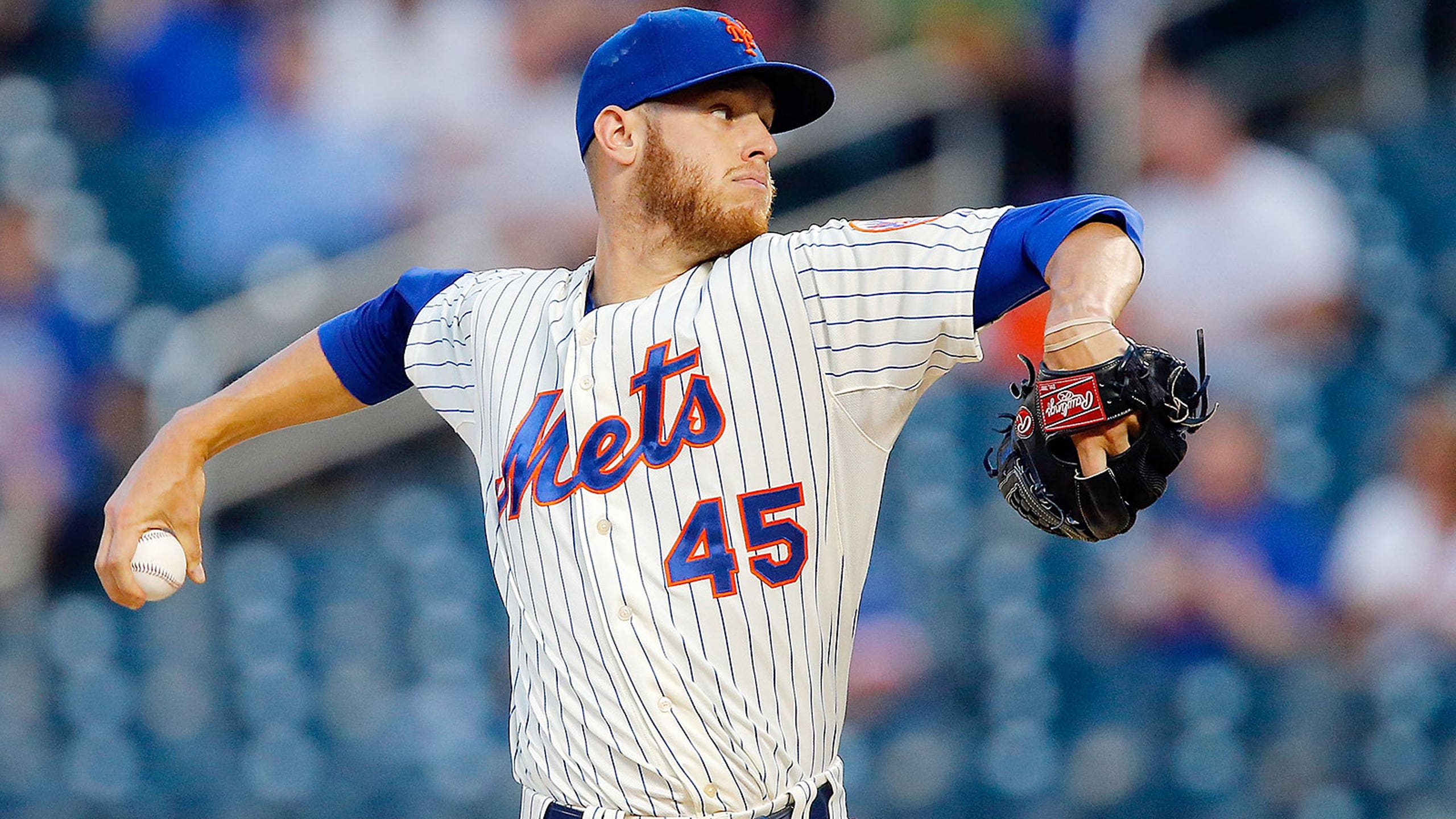 Zack Wheeler wants to return to 'greatness' with Mets
BY foxsports • February 2, 2016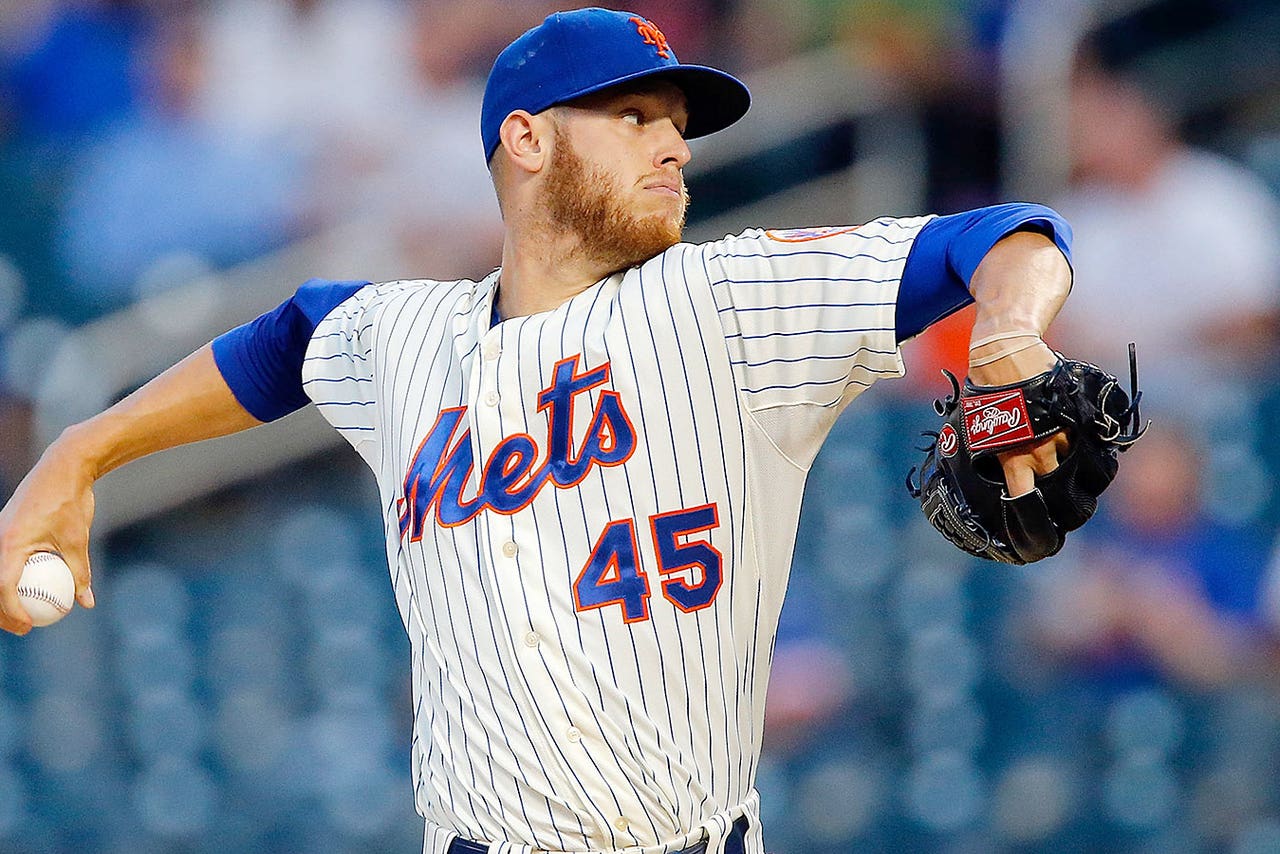 It's been a rollercoaster ride of a career for New York Mets starter Zack Wheeler.
Originally drafted by the San Francisco Giants in 2009, he was dealt to the Mets in 2011 for Carlos Beltran. Wheeler impressed in his first stint in his first season, 2013, throwing 100 innings with a 3.42 ERA. In 2014, Wheeler nearly doubled his output, throwing 185 1/3 innings across 32 starts.
He seemed primed for another strong year in 2015, but underwent Tommy John surgery prior to the start season. At the trade deadline, he was supposed to be dealt to the Brewers in exchange for Carlos Gomez, a trade that ultimately fell through.
All caught up? Good.
Now, in 2016, Wheeler is primed to return the mound -- and he has one goal in mind.
"It's greatness,'' Wheeler told The New York Post on Monday.
The rehab, though, has understandably taken a toll on Wheeler.
"It's been tough, mental side and physical side,'' Wheeler said. "You have good days, bad days arm-wise, mostly good, but those bad days, they are there and you just have to keep in mind this is what it takes to get back on the field.
"Some days you don't feel like going in that weight room, but you have to remind yourself where you want to be once you do get back up there.''
The Post notes that he's also changed his arm angle during his rehab, similar to what teammate Jacob deGrom did after his Tommy John surgery.
"I want to stay on top of the ball instead of being on the side of it,'' Wheeler said. "In the past I was just throwing and saying, 'Here it is.' My ball moves a lot, and that's what got me in trouble."
If all goes according to plan, he will return to the Mets in July. If not, Wheeler seems content with making sure he's 100% before coming back.
"Worse comes to worse, I can come back after the All-Star break."
Once he does go back to Queens, Wheeler will join what should be one of (if not the) top rotations in baseball, joining deGrom, Matt Harvey, Noah Syndergaard, Steven Matz and Bartolo Colon.
---
---