Major League Baseball
Major League Baseball
Young to get paid for making weight
Published
Jan. 23, 2013 12:00 a.m. ET

Delmon Young has some incentive to lay off the desserts: He can earn $600,000 based on his weight this season.
Young's $750,000, one-year contract with the Philadelphia Phillies allows him to earn an additional $2.75 million in bonuses.
The deal for the AL championship series MVP, announced Tuesday, calls for him to get on a scale on six occasions to be chosen by the team. He'll receive $100,000 each time he makes weight, according to details obtained by The Associated Press. The first three times, he must be 230 pounds or less, and the second three, 235 pounds or less.
Young also would earn a $250,000 bonus for being on the active roster for one day, and $100,000 each for 40, 80, 120 and 160 days.
He can earn $1.5 million in performance bonuses: $150,000 each for 250, 300, 350 and 400 plate appearances; $200,000 apiece for 450 and 500; and $250,000 each for 550 and 600.
Young lost 30 pounds between the 2009 and 2010 seasons, when he was with the Minnesota Twins. He went up to 239 before dropping to 207.
The 27-year-old outfielder hit .267 with 27 doubles, 18 homers and 74 RBI for Detroit last season. He hit .313 with three homers and a team-high nine RBI during 13 postseason games.
Young had a $6.75 million salary last year, when he was suspended without pay for seven days by Major League Baseball after an incident outside a New York City hotel last spring. Young pleaded guilty to aggravated harassment for shouting an anti-Semitic slur and tackling a man to the ground.
---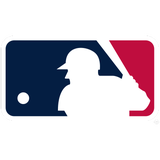 Get more from Major League Baseball
Follow your favorites to get information about games, news and more
---