Major League Baseball
Major League Baseball
Young requests trade from Rangers, who are willing
Published
Feb. 8, 2011 1:32 a.m. ET

Michael Young has asked the Texas Rangers to trade him, a request the AL champions are willing to oblige for their career hits leader who is unhappy about his changing role.
General manager Jon Daniels, however, said ''nothing is imminent'' and that the Rangers would trade Young only if they could improve the team in doing so.
After signing free agent third baseman Adrian Beltre last month, the Rangers said Young would become the primary designated hitter and serve in a utility role where he could fill in at every infield position. Young, the team's longest-tenured player after 10 seasons, initially agreed to that plan.
''Our first choice would be to continue with our offseason plan and go to camp with Michael and him playing pivotal role on the club,'' Daniels said Monday. ''He's changed his mind, had a change of heart about that role, and if we can accommodate his request, and in doing so upgrade the club, we certainly would like to do that.''
What could make that difficult is that Young is owed $46 million over the remaining three seasons in contract - $15 million in each of the next two seasons and $16 million in 2013. Plus, there are only eight teams not on his no-trade list.
Team president Nolan Ryan, who spoke to Young twice over the last few days, said that list hasn't expanded at this point.
Daniels said he has already been approached by some clubs not on Young's list, though he wouldn't get into specifics about who they were.
''It certainly hasn't gotten to a point where we've presented Michael with anything because he's been clear on his feelings about that,'' Daniels said.
The 34-year-old Young has spent his entire major league career with Texas, and played in 1,508 regular season games before finally making it to the playoffs last season. A .300 career hitter whose 1,848 hits are the most in Rangers history, he also had five consecutive 200-hit season (2003-07) and led the AL with a .331 average in 2005.
Young was a second baseman when he became a starter for Texas in 2001, then switched to shortstop after Alex Rodriguez was traded in 2004. The Rangers moved Young to third base two years ago when they decided to promote rookie shortstop Elvis Andrus from Double-A.
When Beltre was signed, Young said it was clear that he wanted to play with the Rangers because of his willingness to ''make some pretty big sacrifices'' to do that. Now a month later, Young is looking to leave so that he can be an everyday player in the field instead of doing what is planned in Texas.
Young indicated in those recent conversations with Ryan that he initially accepted the role because he has made the Dallas area his home, where his family is comfortable. The California native also wants to be on a winning team.
''I think once he had time to think about his career and about his future, I think he felt like the time wasn't right for him to take on that role,'' Ryan said.
Excited about the unique plans for Young, Ryan said he tried to assure the player that manager Ron Washington would be giving him the same number of at-bats he has always gotten. And the acquisition of catcher-first baseman and potential DH Mike Napoli after the Beltre signing wouldn't change that.
''Obviously at this point his mindset is that in the best interest of his career, it'd probably be better for him to move on and continue to play a position on a daily basis,'' Ryan said.
Young was among several teammates Josh Hamilton worked out with Monday. The AL MVP said there was no real sense of what might happen and if Young would be at spring training for the Rangers' first full-squad workout Feb. 20 in Surprise, Ariz.
''He said he wasn't sure, he didn't know for sure,'' Hamilton said. ''It's going to be different, if he's not there. ... It's definitely a concern. You think about his leadership and how long he's been with this organization and just think about him not being here, it's kind of hard to think about.''
---
---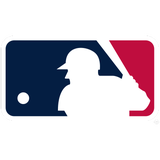 Get more from Major League Baseball
Follow your favorites to get information about games, news and more
---