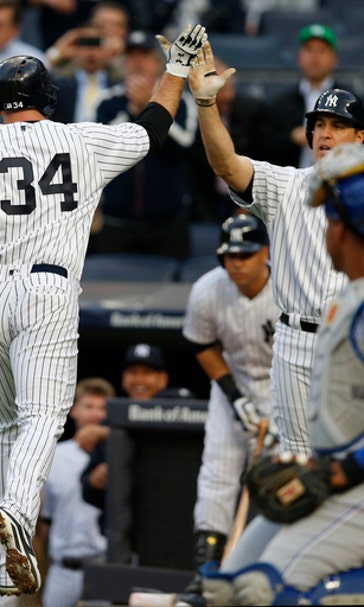 Yankees first baseman Mark Teixeira sidelined by neck spasms
May 11, 2016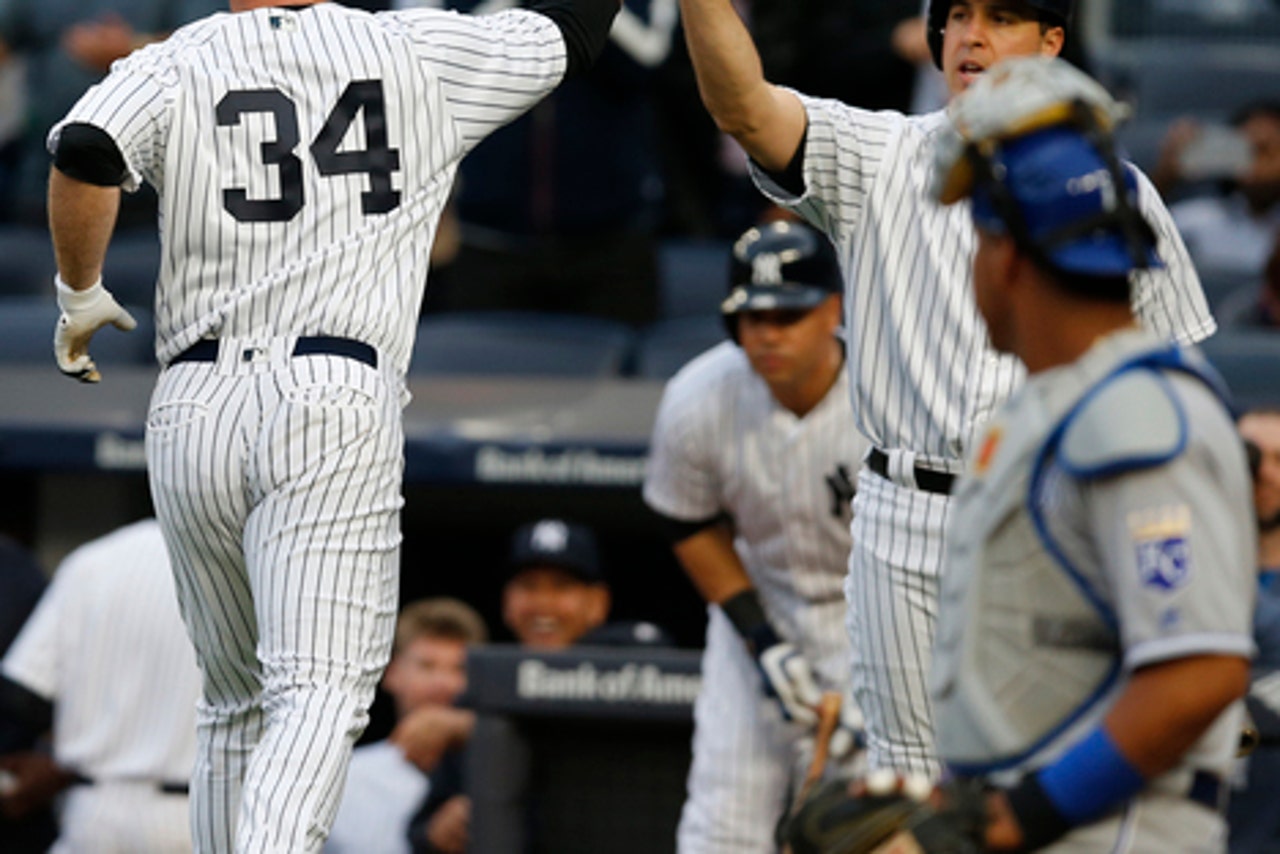 NEW YORK (AP) Mark Teixeira is the latest New York Yankees player to get hurt, joining Alex Rodriguez, Jacoby Ellsbury and CC Sabathia.
After starting New York's first 30 games this season, Teixeira missed Tuesday night's 10-7 win over Kansas City because of neck spasms.
''I woke in Baltimore and just kind of knew something wasn't right,'' Teixeira said, referring to last week's series at Camden Yards.
''These things usually happen on dives at first base or slides, something that kind of jams your shoulder or jams your neck, and then you wake up the next day and it's sore. It just got progressively worse the last week.''
Teixeira was not sure whether he would be able to play Wednesday.
''My guess is will be a day or two,'' Yankees manager Joe Girardi said.
Teixeira is hitting .202 with three homers and 11 RBIs, and Girardi thought it is possible the neck injury was hurting his production.
''I'm not going to use it as an excuse, because I haven't had a good month,'' Teixeira said. ''When you start altering your swing because of the neck, you want to take care of it, and that's what we're doing right now.''
Ellsbury has been sidelined since straining his right hip on Friday. His return is not certain.
''The hurdle he really has to clear is sprinting,'' Girardi said.
Rodriguez went on the 15-day disabled list last Wednesday because of a strained right hamstring. New York hopes he can return next week.
''You really won't know until he starts running on the field,'' Girardi said.
Second baseman Starlin Castro returned after tweaking his lower back Sunday night and went 1 for 3 with a walk and two runs. He was rested Monday for the first time this season.
---
---