Major League Baseball
Major League Baseball
Yankees 7, Rays 0
Published
Jun. 6, 2012 4:04 a.m. ET

Go ahead, call it what you want. It doesn't matter to Yankees manager Joe Girardi. He's pleased with his team's recent play however it's categorized.
Russell Martin hit a grand slam to help stop the Yankees' struggles with the bases loaded and Andy Pettitte was dominant again at home, leading New York to a 7-0 victory over the Tampa Bay Rays on Tuesday night.
Nick Swisher hit an RBI double after Raul Ibanez was walked intentionally and the Yankees treated Rays starter James Shields to another drubbing in the Bronx. Pettitte (3-2) pitched two-hit ball for 7 1-3 innings, striking out 10 in New York's ninth win in 12 games.
''Whether it's a streak or it's not a streak, I just like it,'' Girardi said of his team's run that has helped the Yankees move a season-high six games over .500.
The Yankees returned home from a 6-3 road trip to beat the Rays for the third time in four meetings since Tampa Bay swept a season-opening three-game series.
Shields (6-4) was sabotaged early by the Rays' ever-shifting defense as New York scored two unearned runs in the first thanks to an error by shortstop Elliot Johnson. The Rays made three errors in the game.
''We just didn't have a good night,'' Rays manager Joe Maddon said. ''We didn't play any area of the game well. I'm really looking for the next 24 hours to come around.''
The Rays have been in first or second in the division for most of the season despite having several key injuries, including to Desmond Jennings and Evan Longoria. Jennings, out since May 12, returned from the disabled list and went 1 for 4.
Maddon had Hideki Matsui batting fourth and playing right field - the first time there since 2008 - for his first game in New York since joining the Rays last month. He said he did it for the sheer drama of having the former Yankees slugger in the cleanup spot back in the Bronx.
''We stay in the theater district when we're in town and I thought it might be good theater,'' Maddon said before the game. ''Why not hit him fourth and have him hit a home run?''
The Matsui show was a bust even though he was greeted warmly by the fans. He went 0 for 4, but he was hardly alone in struggling against the 39-year-old left-hander.
Working quickly, Pettitte struck out five in a row in the second and third innings before B.J. Upton led off the fourth with a sharp, low liner that took a short hop and hit off shortstop Derek Jeter's glove for the Rays' first hit.
Carlos Pena singled in the fifth for the only other hit against Pettitte.
Pettitte improved to 3-1 at Yankee Stadium since his return from retirement. In four starts here, he's allowed just six runs (1.88 ERA)
The double-digit strikeout game was the 14th of his career.
Pettitte said he found something with his two-seam fastball during his pregame warmups and it carried into the game, but the strikeouts still surprised him.
''I don't really try to strike guys out,'' Pettitte said. ''I feel like I am able to keep guys off-balance. My command was really good tonight.''
Freddy Garcia gave up two hits in 1 2-3 innings to finish the four-hitter.
The Yankees were 0 for 2 with the bases loaded in the first inning Tuesday and were hitting .153 (9 for 59) overall before Martin connected in the fourth on an 0-2 pitch for the team's fourth grand slam this year.
''Anytime you get a shutout you feel like you've done as you're supposed to do as a catcher,'' Martin said, ''and if you can contribute and hit a home run, a grand slam, against a tough pitcher that's even better.''
The Yankees scored two runs in the first when Johnson's throw skipped past first baseman Pena's glove with the bases full. They loaded them again in the fourth on a single and two walks before Martin connected for his fourth career grand slam.
''I always prepare myself that the throw is going to be short,'' Pena said. ''On that play I did my best to pick it for him, us. Unfortunately it was between a short throw and a short hop and I didn't get it.''
Shields was 5-12 with 4.39 ERA in 23 starts against the Yankees and 2-7 with a 5.00 ERA at Yankee Stadium coming in. He gave up a season-high seven runs - five earned - and seven hits in five innings this time and has lost his last three decisions.
NOTES: Yankees RHP David Robertson (strained oblique) threw 35 pitches in a bullpen session at Yankee Stadium. He is expected to throw several sessions of batting practice before going out on a rehab assignment. He is still targeting a mid-June return. ... Yankees OF Brett Gardner (strained right elbow) had five at-bats in an extended spring game in Tampa, Fla. There is a remote chance he could return Sunday for the finale of a series against the Mets ... Matsui is wearing No. 35 with the Rays in part to honor former Yankees teammate Mike Mussina. ''Hopefully I can end my career with the kind of numbers and performance that Mussina had,'' Matsui said. Mussina, who wore No. 35 most of his career, won 20 games in his final season. ... Longoria (left hamstring), who has been on the disabled list May 1, is close to going out on a rehab assignment. Maddon said he is doing baseball activities and is with the team in New York.
---
---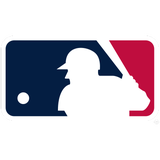 Get more from Major League Baseball
Follow your favorites to get information about games, news and more
---