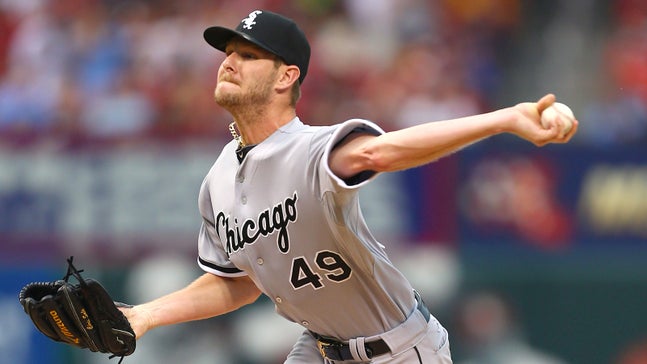 Why White Sox pitcher Chris Sale is stuffing himself with burgers and tacos
Published
Mar. 14, 2016 4:00 p.m. ET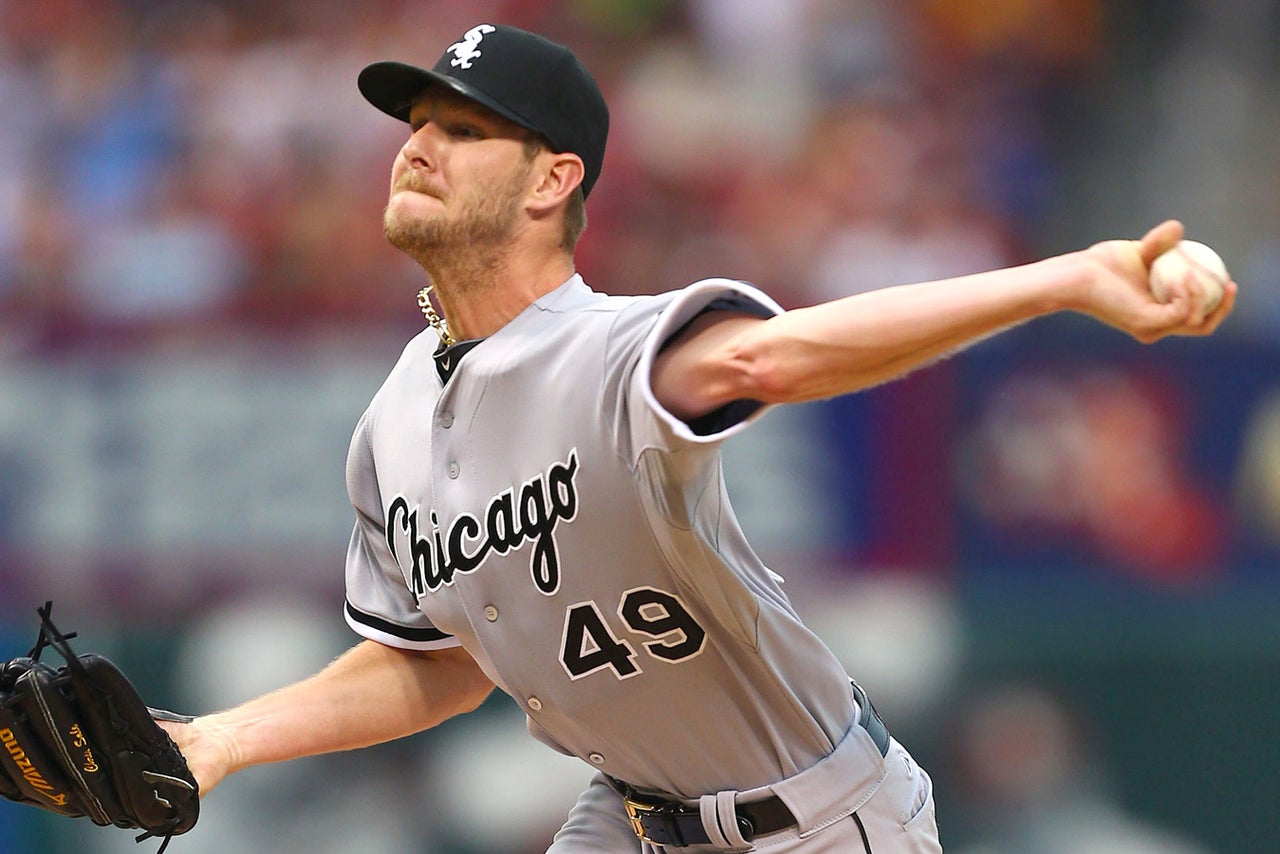 Chris Sale isn't like most people. He's 6-foot-6 and has struck out 1,011 batters in his six-year career, only four of which were as a starter. He's a Cy Young candidate every year, finishing in the top six in each of the past four seasons.
While he would love to take home that elusive award at some point in his career, he's currently focused on another goal of his: getting up to 200 ... pounds.
Sale weighed in at 190 at spring training this year -- 10 pounds heavier than last season. That's is fairly slender for a man of his size. He's a lanky, long-armed pitcher who generates a lot of power because of those attributes. 
There's little reason for Sale - - or anyone, for that matter to - - gain weight, but it's something he is determined to do. So in turn, he's eating burgers, pizza, tacos and steak.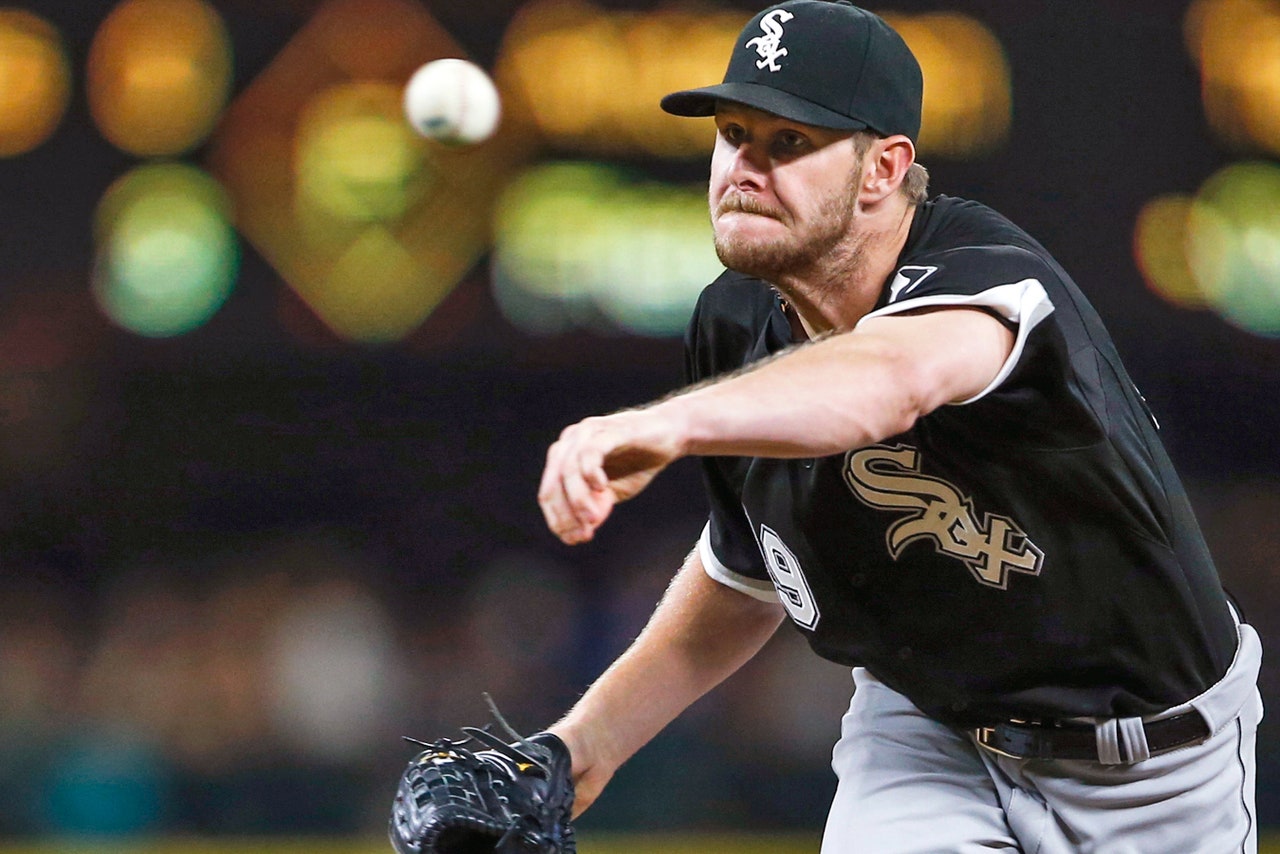 "We don't miss many taco nights," Sale said via MLB.com. "My wife makes phenomenal tacos. So I would say steak, cheeseburgers and taco night."
Pizza is also a part of Sale's so-called diet, though he considers it "junk food." Even though he's working hard to get his weight up using not-so-conventional methods, his teammate Adam Eaton doesn't think he'll ever hit 200.
"I don't think he'll ever see 200. I don't think he'll ever see 195," Eaton said. "And he's eating whatever he wants to come across his plate. I don't know, he's been blessed."
Millions of people would kill to have Sale's gift -- or gifts, if you include his pitching ability. Not everyone can eat cheeseburgers, steak and tacos on a frequent basis and still not gain a pound. 
High metabolism ... that must be it.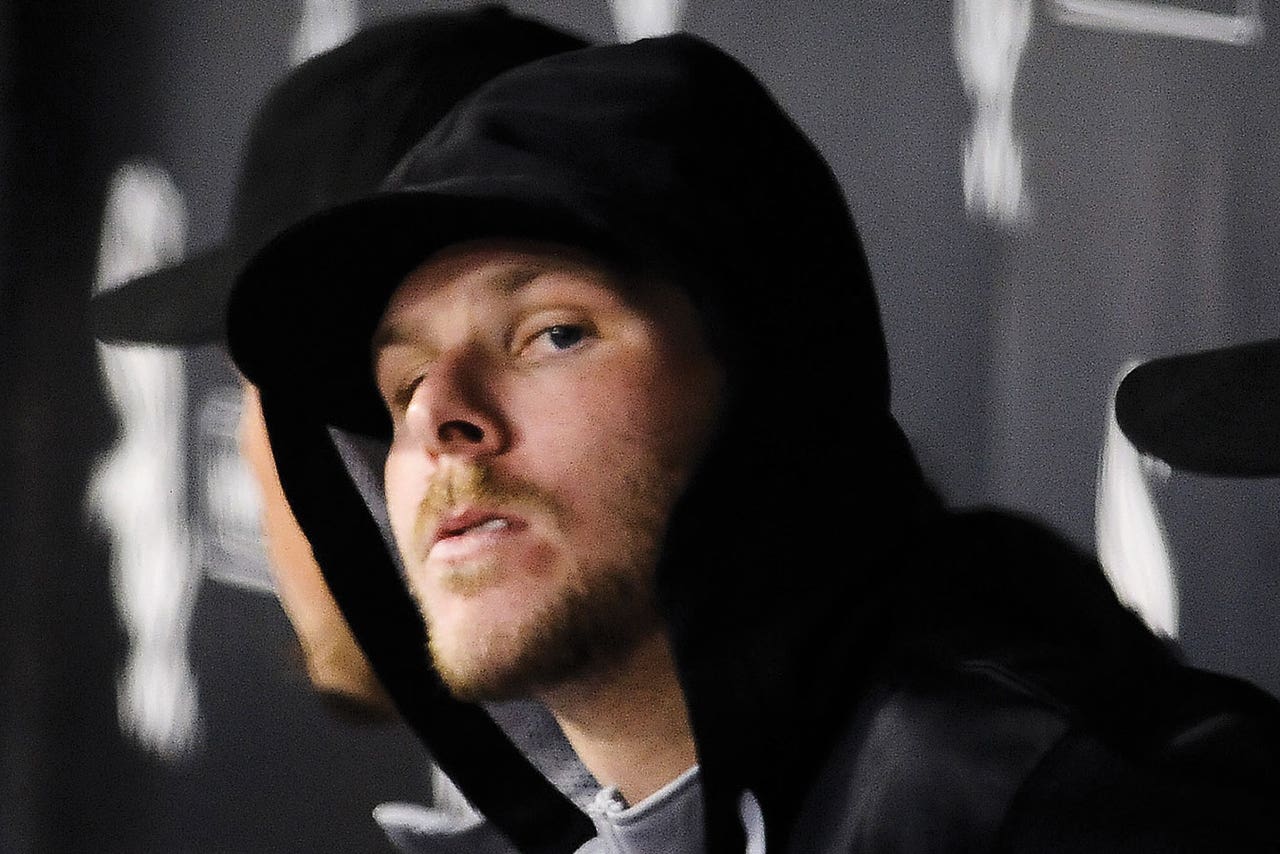 ---
---