Major League Baseball
Major League Baseball
White Sox 7, Red Sox 3
Published
May. 31, 2011 5:12 a.m. ET

Jake Peavy said he struggled throughout this start. The results certainly didn't show it.
Peavy, making just his fourth start after working back from season-ending shoulder surgery last July, scratched through seven solid innings to help the Chicago White Sox rebound from a pair of tough losses with a 7-3 win over the Boston Red Sox on Monday night.
''It was just a grind. I really had nothing,'' Peavy said after his 112-pitch effort of the eve of his 30th birthday. ''A start like that can make or break your season. I think my arm's still getting stronger on a daily basis.''
Alexei Ramirez and Carlos Quentin each had a pair of RBIs in a four-run sixth inning as the Chicago White Sox snapped Jon Lester's seven-game winning streak.
Chicago lost at Toronto in 14 innings on Saturday and 13-4 on Sunday. The White Sox won for the fifth straight time at Fenway Park, the first time they've done that since 1982.
''We did a great job,'' White Sox manager Ozzie Guillen said. ''We had one the best lefties on the mound and made him throw (a lot) of pitches.''
But it was Peavy, the 2007 NL Cy Young Award winner, that was able to work his way through a challenging lineup on a night that he didn't feel right from the beginning.
''I think I'm going to have to alter my program on the day's I pitch, throw a little longer to see if I can get loose,'' he said. ''I kind of felt looser as we got later in the game.''
Paul Konerko added a solo homer for the White Sox, who halted a three-game losing skid and won for the 11th time in their last 13 games against the Red Sox.
Adrian Gonzalez hit a solo homer for Boston, which lost its second straight but only its fourth in its last 17 games.
Peavy (2-0) held Boston to three runs, six hits, striking out two and not walking anyone.
Jesse Crain got two outs, but was hit on the side by Gonzalez's hard grounder, and Matt Thornton recorded the final four outs.
With the score tied at 3 in the sixth, Chicago chased Lester (7-2) with four runs. Alex Rios and Gordon Beckham, back in the lineup after missing the previous two games after getting hit below the left eye with a relay throw, singled. Juan Pierre walked to load the bases before Ramirez's bloop fell in behind first baseman Gonzalez for a two-run double. Dan Wheeler relieved and Quentin singled in two more, making it 7-3.
Right-handed hitting Ramirez said through a translator that he was surprised that Lester, a lefty, faced him with Wheeler, a right-hander, throwing in the bullpen.
Lester gave up seven runs, eight hits, walked and struck out four apiece in 5 2-3 innings, halting his eight-game unbeaten stretch. He gave up eight runs in his only career start against the White Sox last season.
Lester didn't look sharp at the start either, allowing a pair of runs in the first as he struggled with his control.
''He was scattering a lot of pitches,'' Red Sox manager Terry Francona said.
Lester agreed that he was fighting with his control.
''It was just one of those nights where I just battled myself and couldn't get in a rhythm,'' he said. ''The ball was up. When I actually did throw it over the plate, it was up.''
Chicago had increased its lead to 3-1 in the third when Konerko homered off an advertisement above the Green Monster seats before Boston tied it with two runs in the bottom of the inning. It was his 376th career homer, tying him for 66th all-time with former White Sox and Red Sox catcher Carlton Fisk, who was in Fenway Park and shown on the center field video board as a one of Boston's legends.
Dustin Pedroia's two-run single tied the game. The former AL MVP had been just 3 for 30 with three RBIs with runners in scoring position and less than two outs.
The White Sox had grabbed a 2-0 lead in the first. Ramirez singled and Quentin was hit by a pitch, the first of two times that Lester hit him in the game. After Konerko singled to load the bases, A.J. Pierzynski drove in a pair with a single up the middle.
Gonzalez homered into the White Sox bullpen to cut it to 2-1 in the bottom of the inning.
''I was telling everybody in the world about Adrian,'' Peavy said about his former teammate in San Diego.
NOTES: Quentin entered the game with nine hit by pitches, leading the AL ... White Sox DH-1B Adam Dunn, hitless in 38 at-bats against left-handed pitching this season, was taken out of the lineup against lefty Lester. But Guillen was sticking by him. ''I know he's had a tough year,'' Guillen said. ''I hope he's not thinking, 'They paid me all this money.' I talked to him in Toronto and told him don't worry about it. As long as he's healthy he's going to be in the lineup.'' Dunn signed a $56-million, 4-year contract as a free agent during the offseason. ... Francona said RHP Bobby Jenks, who made his second rehab appearance with Triple-A Pawtucket on Sunday, is expected to be activated off the 15-day DL Tuesday. He was sidelined with a right biceps strain. ... Francona also said Red Sox LHP reliever Franklin Morales, acquired from Colorado on May 19, had an MRI Monday on his strained left forearm. ... Guillen switched Tuesday's and Wednesday's starters. Gavin Floyd, who took the loss in relief of Saturday's 14-inning game in Toronto, will now go in Wednesday's series finale. Phil Humber was moved up to Tuesday.
---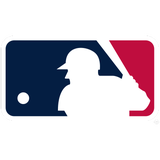 Get more from Major League Baseball
Follow your favorites to get information about games, news and more
---