Major League Baseball
Major League Baseball
White Sox 6, Rays 1
Published
Apr. 10, 2011 7:18 p.m. ET

Tampa Bay manager Joe Maddon doesn't doubt his Rays' ability to defend their AL East title despite an awful start.
The Rays lost for the eighth time in nine games to start the season as Paul Konerko hit two homers and Gavin Floyd pitched eight masterful innings in a 6-1 victory over Tampa Bay on Sunday.
Tampa Bay is off to its worst start to a season in franchise history. The Rays have scored 11 runs in their eight losses - they scored nine in the win.
''If something goes wrong for a brief moment why would I want to all of a sudden change my attitude?'' Maddon asked. ''I really believe in what we do. I believe in the guys in that room. I believe it's gonna turn. It's really more glaring when it happens early in the season, which it is.''
Maddon was ejected in the sixth inning for arguing an overturned call at first base on a ball hit by Dan Johnson. Johnson was originally called safe by first-base umpire Doug Eddings, but the call was reversed after the umpires convened. By then the Rays were already facing a five-run deficit and managed only one hit the rest of the way.
Johnson hit the ball hard three times at the plate, but went 0 for 4. The Rays managed only four hits, two by outfielder Matt Joyce.
''We're not getting any luck out there,'' Johnson said. ''If you count the diving plays they made during this series. I feel like it's gotta turn. Three times today I thought I was going to second (base), and three times today I made an out.''
Jeff Niemann (0-2) only made it 46 pitches into his second start of the season. He allowed five runs on five hits over 2 2-3 innings. Three of the runs charged to him were earned.
Andy Sonnanstine relieved Niemann and allowed just three hits over the last 5 1-3 innings for the Rays, Konerko's long ball the lone blemish on his day.
''I thought Sonny did a wonderful job,'' Maddon said of his reliever. ''Really saves the rest of your bullpen going into a big series in Boston. Magnificent job by Sonny.''
Floyd (1-0) struck out eight, allowing just four hits and one unearned run. He retired 16 of the first 18 batters he faced. Floyd allowed a one-out double to Joyce in the second, but then retired the next 12 Rays.
Sam Fuld broke Floyd's streak with a double in the sixth, and Johnny Damon followed with a single. With runners on first and third, Floyd caught Damon trying to steal second, but his wild throw ended up in center field, allowing Fuld to score. Johnson's grounder that resulted in Maddon's ejection followed.
The White Sox established their offense early, courtesy of two first-inning home runs. Beckham drove a 1-0 pitch off the top of the left field wall that bounced over for his second of the year, and two batters later, Konerko launched the first pitch he saw 379 feet into the left field seats.
In the second, Brent Morel knocked in Mark Teahen with an RBI double, then came around to score on Juan Pierre's single, extending the lead to 4-0.
A.J. Pierzynski chased Niemann in the third inning with an RBI single. Sonnanstine came on in relief, retiring five of six batters until Konerko came to the plate in the fifth, sending a 2-1 pitch over the bullpen in left field.
NOTES: Rays 3B Felipe Lopez was not in the lineup, a day after a confrontation with Pierzynski. Lopez maintained his innocence after hitting a ninth inning home run Saturday, flipping his bat in the direction of White Sox LHP Chris Sale. Maddon said he hopes to talk to Guillen about the incident to make sure there are no lingering issues. ''That's not who we are,'' Maddon said of the bat flip. ''We don't do that here.'' White Sox DH Adam Dunn (appendicitis) took batting practice Sunday and according to Guillen, should have a clear timetable for his return by Monday. Dunn had surgery on Tuesday and was originally expected to miss five games.
---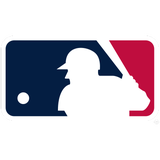 Get more from Major League Baseball
Follow your favorites to get information about games, news and more
---