Major League Baseball
Major League Baseball
White Sox 10, Royals 7(12)
Published
Apr. 6, 2011 8:08 p.m. ET

Joakim Soria and a three-run lead in the ninth normally equates to a Kansas City Royals' victory.
Not on Wednesday.
Soria, who has logged 115 saves the past three years, was not his usually reliable self in a 10-7, 12-inning loss to the Chicago White Sox. After retiring the first two batters in the ninth, Soria gave up four runs on four hits and a walk for a blown save.
''He was throwing the ball well, but we just couldn't get that final out,'' Royals manager Ned Yost said. ''They found holes and they found holes there. In his defense and he'll never admit it, he's worked five of six days.''
Soria was 1-0 with a save and a 0.00 ERA in his first outings.
''It doesn't matter if the ball is hit hard,'' Soria said. ''The most important thing they score four runs. They found a way to score four runs. There's no excuse. I give it my 100 percent. I'm a human being.''
Left-hander Jeff Francis gave the Royals another quality start, giving up two runs on eight hits in 6 2-3 innings, but again received a no-decision.
''It's a game you feel like you have in hand,'' Francis said. ''Joakim is one of the better closers in baseball. I don't think anyone would have trouble giving him the ball 60 more times this year.''
Kansas City tied it in the ninth on Kila Ka'aihue's RBI double off Matt Thornton, setting up the Royals' third straight extra-inning game.
Carlos Quentin doubled to start the 12th. He had four hits, including a home run and two doubles. After a bunt single, and an intentional walk, Morel hit a two-run single off Sean O'Sullivan (0-1). Juan Pierre added a sacrifice fly as the White Sox won despite making four errors.
Winner Chris Sale (1-0) went two innings, giving up one hit and striking out two.
The Royals had won their previous four games all in their final at-bat, and had their chances in this one, too. Kansas City had runners at first and second with one out in the ninth and didn't score, and put runners at the corners with one out in the 11th without getting a run.
Francis had a six-hit shutout going until Ramon Castro homered on a 3-1 pitch with two out in the seventh. Francis was lifted after Morel singled, and Pierre hit an RBI triple off rookie reliever Tim Collins.
White Sox starter Mark Buehrle went five innings and gave up five runs. He allowed eight hits and had two strikeouts.
Alex Gordon had an RBI double in the first inning and scored on Billy Butler's single for a 2-0 lead off Buehrle. Elcides Escobar's RBI double made it 3-0 in the fourth and was followed by Brayan Pena's RBI single and an RBI ground out by Mike Aviles.
Quentin homered off Robinson Tejada in the eighth.
With two out in the Kansas City eighth, Chris Getz scored from first when left fielder Mark Teahen dropped Aviles' flyball for the third Chicago error.
The White Sox stranded runners at first and third in both the fourth and fifth innings.
NOTES: Chicago DH Adam Dunn underwent an emergency appendectomy Tuesday night and will be out about 5 days. ... Teahen, formerly of the Royals, pinch hit in the eighth for Chicago and got a nice hand from the crowd. He flied out. ... It was the fifth four-hit game for Quentin and his first since Aug. 5, 2008 against Detroit.
---
---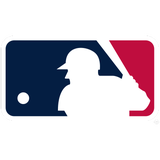 Get more from Major League Baseball
Follow your favorites to get information about games, news and more
---