Watch Prince belly flop into third
BY foxsports • October 19, 2013
You can't beat fun at the ballpark . . .
. . . and you can't beat Prince Fielder in a diving competition.
The Detroit Tigers sizable first baseman produced one of the more memorable moments from the American League Championship Series vs. the Boston Red Sox.
This one occurred in Game 6 at Fenway Park on Saturday night.
With no outs in the top of the sixth inning, Fielder was on third base and Victor Martinez was on first. Jhonny Peralta grounded to Boston second baseman Dustin Pedroia, who tagged Martinez and then threw home to catcher Jarrod Saltalamacchia . . . and well, Fielder was caught in a pickle.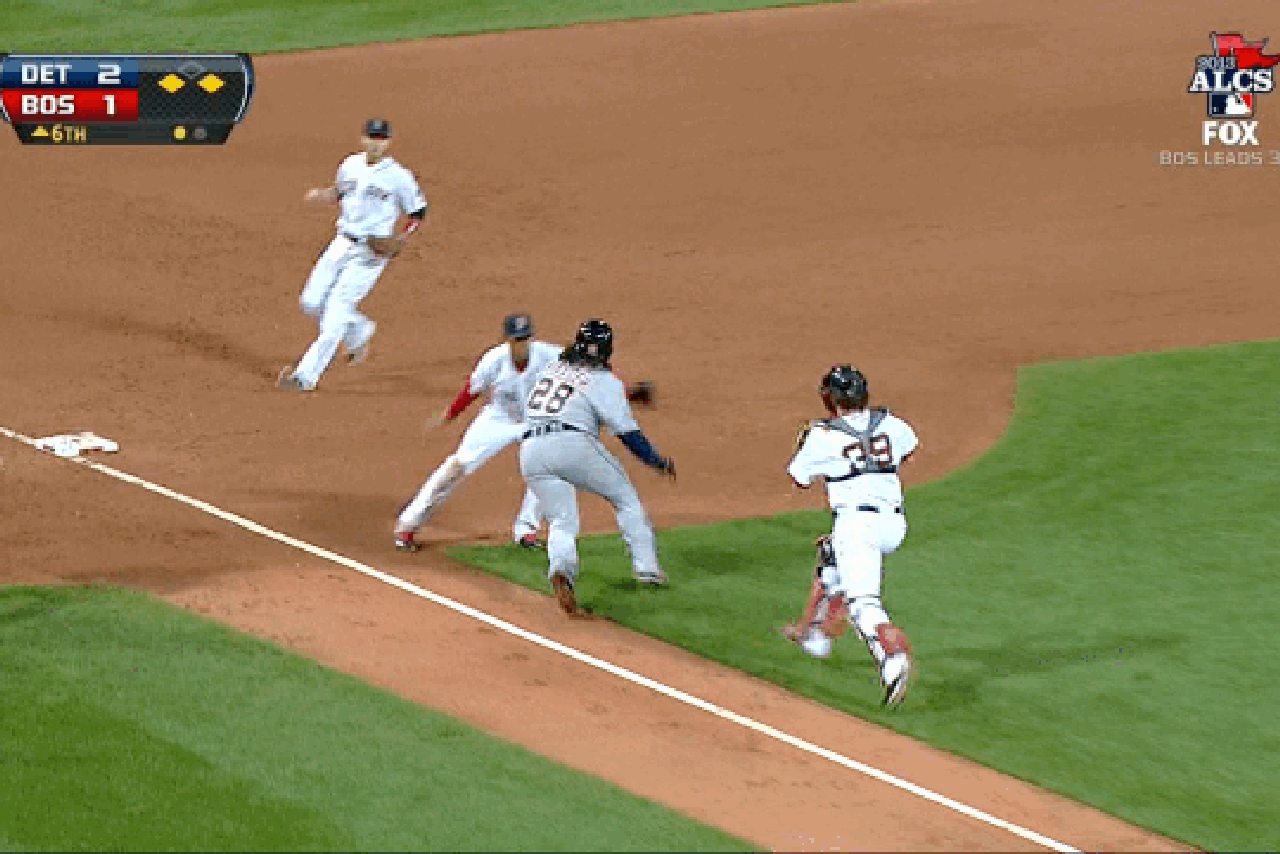 [h/t: Deadspin]
The Tigers, needing a win to force a Game 7, had just scored two runs on a Martinez single off the Green Monster to take a 2-1 lead. Boston rallied to win 5-2 and advance to the World Series.
---
---