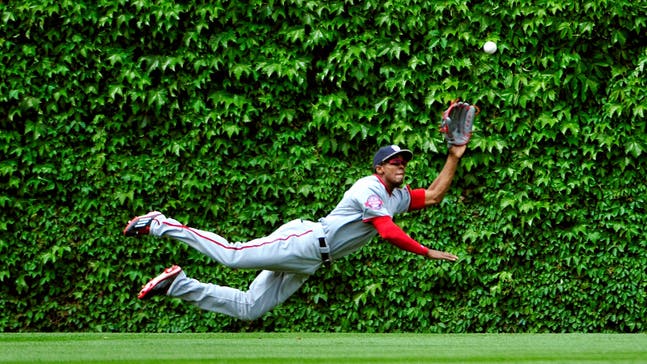 Watch: Michael Taylor makes unbelievable run-saving diving grab
Published
May. 25, 2015 8:56 p.m. EDT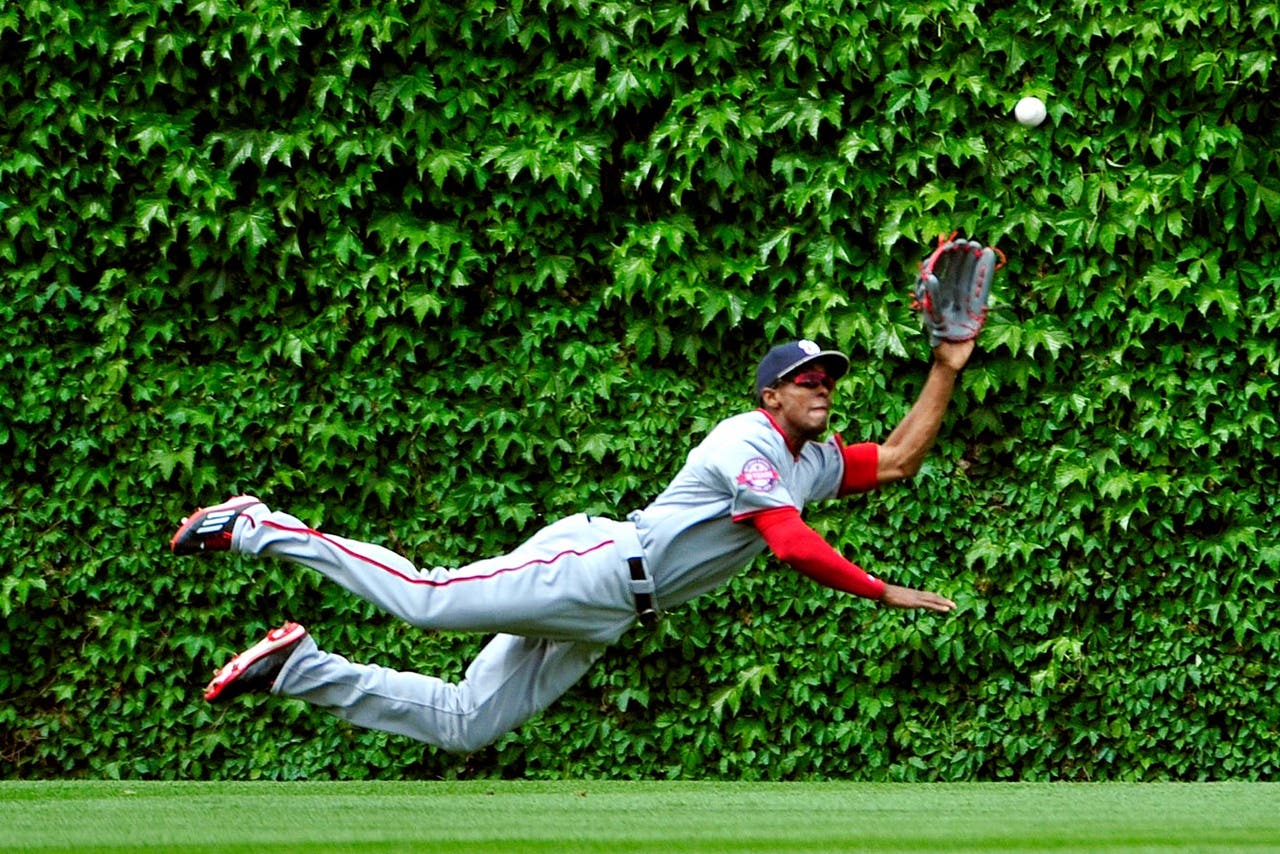 Washington Nationals left fielder Michael Taylor made a spectacular play on Monday that is not only a candidate for Catch of the Week but also proved to save a crucial run for the Nats in their 2-1 win over the Chicago Cubs.
With a runner on first with two outs in the bottom of the second, Cubs pitcher Tsuyoshi Wada ripped a ball in the left-center gap that would've bounced to the wall and likely scored Cubs outfielder Chris Coughlan.
Although the ball was hit hard and in the gap, the speedy Taylor made a beeline right to the ball and fully extended as he dove and made a dazzling catch to end the inning.
Taylor wasn't the only National flashing hit leather on Memorial Day.
An inning later, Bryce Harper reminded everyone that hitting is only one of the five tools he possesses by robbing Anthony Rizzo of a hard-hit line drive on the warning track in right field (WATCH HERE).
(h/t MLB.com)
---
---