Major League Baseball
Major League Baseball
Umps ask Dickey to remove bracelets
Published
Aug. 15, 2012 1:00 a.m. ET

R.A Dickey was not happy after struggling against the Reds. And some of his frustration had little to do with his performance.
Dickey was asked to cut off friendship bracelets given to him by his daughters during the Mets' 6-1 loss to the Reds Wednesday.
Crew chief Jim Joyce following an MLB directive asked Dickey to cut the bracelets off during the second inning.
Dickey didn't like it but wouldn't use it as an excuse.
''I was a little angry at first but they asked me to cut them off and I did,'' Dickey (15-4) said.
His daughters made the bracelets for him for climbing Mount Kilamenjaro in January.
''I've had them on for every start, every bullpen session, since January. I didn't think about it every inning. They are a hot team. Sometimes you have to tip your hat to their pitcher.''
Scott Rolen and Todd Frazier hit back-to-back home runs, Mike Leake pitched his second complete game of the season and the Reds extended their win streak to five.
Jay Bruce homered for the third consecutive game, helping the first-place Reds improve to 21-8 since All-Star first baseman Joey Votto was forced out of the lineup with a left knee injury.
''When you throw mediocre knuckleballs and they don't miss them, they can be hit a long way,'' said Dickey, who was touched by the Reds for 10 hits, including three homers, and two walks in six innings. The knuckleballer had nine strikeouts but also tied his season high for hits and home runs allowed while slipping to 2-3 over his last five starts.
Leake (5-7) faced three batters over the minimum and added an RBI single. He allowed four hits, no walks and struck out four.
''I was just a little, old four-winner,'' Leake said with a slight smile about being overshadowed. ''It was a good all-around game for us. You couldn't ask for more.''
The win was his first in four starts since July 24.
''I'm just glad I'm talking to you guys,'' he said. ''It's been a while.''
Mets manager Terry Collins was unhappy with some of the at-bats his hitters were taking. The Mets' offense has disappeared with All-Star David Wright in a slump, hitting just .200 over his last 11 games.
''I didn't think our offense would have a hard time scoring. We haven't done much lately, maybe it's time for some breaks for some guys. It will be someone in my lineups for sure. You see some swings in some counts you wonder about. We talk about Valdespin being a little over aggressive but at least he's trying to drive the ball,'' Collins said.
The Reds wasted no time gaining an early edge against Dickey, who went into the game tied for the major league lead with 15 wins. Zack Cozart led off Cincinnati's first with a double down the left field line. Drew Stubbs sacrificed Cozart to third, and he scored on Brandon Phillips' soft single to center.
The Reds extended their streak of consecutive scoreless innings to 28, the team's longest since a 32-inning streak in June 1963, before the Mets pushed across the tying run in the fourth. Mike Baxter led off with a single off the glove of second baseman Brandon Phillips - New York's first baserunner - and moved to third on Ruben Tejada's single before scoring on Daniel Murphy's double-play ball.
Rolen, who missed Cincinnati's previous seven games with lower back problems, broke the tie with his sixth homer of the season, a 357-foot drive into the left field seats on a 3-1 pitch. Two pitches later, Frazier launched a 1-0 pitch 474 feet to center field for his 15th homer of the season.
Frazier's homer is the 10th longest in the 10-year history of Great American Ball Park, according to the Reds.
Bruce led off the sixth with a 428-foot shot into the right-field seats on a one-strike pitch, his 24th. His two-run homer gave the Reds a 2-0 lead in their 3-0 win over the Cubs in Chicago on Sunday, and he followed that with a three-run walkoff homer in the Reds' 3-0 win over the Mets on Tuesday. He has homered in three consecutive games for the second time this season. He also did it April 26-29.
Leake added a two-out RBI single in the sixth and Ryan Ludwick extended his hit streak to seven games (10 for 29, .345).
Collins didn't think the bracelet was the reason for Dickey's meltdown but vowed to make sure the rule was enforced.
''I think it bothered R.A. but he has to pitch through it and he knows that,'' Collins said. ''We've seen guys pitch with stuff so we'll make sure that everybody else has stuff off too. As you guys know these guys (pitchers) get into patterns. They wear the same shirts, the same pants the same sox, the same shoes and other things that go along with their routine.''
Notes: The Mets will go with a six-man starting rotation for at least the next two weeks, manager Terry Collins said Wednesday. The only exception is RHP Dickey will go every fifth day, Collins said. The other five will be RHP Matt Harvey, LHP Johan Santana, LHP Jonathon Niese, RHP Chris Young and RHP Jeremy Hefner. ... The Mets optioned C Rob Johnson to Triple-A Buffalo to make room on the active roster C Kelly Shoppach, who joined the team Wednesday after being acquired from Boston in a trade the day before. ... The last out of Felix Hernandez's perfect game for Seattle against Tampa Bay was shown on the Great American Ball Park scoreboard, with called strike three drawing scattered applause from the sparse pre-game crowd.
---
---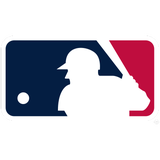 Get more from Major League Baseball
Follow your favorites to get information about games, news and more
---