Major League Baseball
Major League Baseball
Ubaldo Jimenez suspended 5 games
Published
Apr. 2, 2012 1:00 a.m. ET

Cleveland Indians pitcher Ubaldo Jimenez was suspended for five games and fined by Major League Baseball on Monday for intentionally throwing at Colorado's Troy Tulowitzki during a spring training game.
Jimenez will serve his suspension during the first five games of the season unless he asks the players' association to appeal the decision by MLB senior vice president Joe Garagiola Jr.
Indians manager Manny Acta expects an appeal.
''He's starting the second game of the season,'' Acta said. ''It's disappointing, but I'm not surprised.''
Before the penalty was announced, Jimenez said he wasn't going to apologize to Tulowitzki after hitting his former Rockies teammate on the left elbow Sunday.
Jimenez didn't think he should be suspended for drilling the star shortstop and said his primary concern is being ready for the season.
''Players are hit by pitches every day,'' Jimenez said. ''With a guy like him, you have to go inside. I can't get the ball to go where I want every time.''
Jimenez said he would not reach out to Tulowitzki. Earlier this spring, Jimenez revealed he was unhappy in Colorado before being traded to Cleveland last July. Tulowitzki later was quoted as saying the former All-Star should get over it.
''He was calling me names,'' Jimenez said. ''I already said I didn't want to hit him. I had five walks. It's not the first time somebody (was) hit.''
Both benches emptied Sunday, but no punches were thrown. Tulowitzki went to a hospital for X-rays, which were negative.
''He walked five guys. Where do you draw the line? Last year, we had guys hit. No suspensions,'' Acta said. ''I think it is time everybody stops relying on what guys write in the newspaper. It is too bad they get swayed by the press.''
Fans booed Jimenez during his five-inning stint and ballpark officials provided extra security for him after he left the game. There were no reported incidents.
Rockies manager Jim Tracy termed it the most gutless act he had seen in 35 years in the game and called for a suspension.
''I can't control what people say,'' Jimenez said. ''Yes, I was surprised he said that. But that's OK.''
Commissioner Bud Selig attended the game.
''Guys do not play different if the commissioner is at the game,'' Acta said. ''The majority of the guys didn't even know he was there.''
Two years ago, Jimenez was 15-1 for the Rockies at the All-Star break and was the NL starter for the Midsummer Classic. He has gone 14-20 since. He was not sharp this spring, going 1-4 with a 7.43 ERA. In seven Cactus League starts, he had as many walks as strikeouts, 15, and allowed 30 hits in 23 innings.
After a bad outing against Cincinnati on March 17, Acta said, ''It's time to get it in gear,'' about Jimenez, whose velocity was lagging.
Jimenez's fastball was clocked at 95 mph in his next start against San Diego, but his overall performance has not approached what the Indians expected when they traded four minor league prospects, including two first-round draft picks, for the 28-year-old right-hander.
''I feel good. I'm ready to pitch,'' Jimenez said. ''Hopefully, I can get off to a good start.''
---
---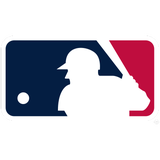 Get more from Major League Baseball
Follow your favorites to get information about games, news and more
---