Major League Baseball
Major League Baseball
Twins-Rays preview
Updated
Mar. 4, 2020 9:11 p.m. ET

ST. PETERSBURG, Fla. -- Minnesota Twins manager Paul Molitor will be happy not to have to play Evan Longoria again this season after Sunday's series finale.
"He's had a pretty good season against us," Molitor said after Longoria hit his 24th home run of the season as part of the Tampa Bay Rays' 7-3 win over the Twins on Saturday night. "I don't know what his totals are, but every time we get him out, I'm relieved."
In six games against the Twins, Longoria has six home runs this year. That matches the most of any major-league player this year against Minnesota. Cleveland's Mike Napoli also has six, but in 13 games. Longoria has 14 career home runs against the Twins, his most against any non-division opponent.
"He's made us pay," Molitor said. "All six games, I think he's been a contributing factor."
The Rays hit three more solo home runs in Saturday's win -- they're on pace for a team-record 211 home runs this season, though manager Kevin Cash was also happy to see some "small-ball" scoring with multiple stolen bases and aggressive baserunning on wild pitches.
"Love the home runs," Cash said. "But the way we have found some ways to manufacture some runs here of late has been really nice. We struggled with doing that for a lot of the season."
The Rays are 6-3 on their homestand, which secures their first winning homestand of the season. The Arizona Diamondbacks are now the only team that has gone all season without at least one series win.
The Rays will send Matt Andriese, literally stretching himself back out to be a starter after an extended stint in the Tampa Bay bullpen, to mound Sunday. His first start Tuesday saw him throw 58 pitches in four effective innings, and he should be able to work longer this time around.
Andriese (6-2, 2.72) beat the Twins on June 4, despite giving up eight hits and three runs (two earned) in five innings. Last year, he struggled in relief against Minnesota, giving up five runs in three innings. He'll remember Twins leadoff hitter Brian Dozier, who's 3-for-5 against him with a home run and four RBIs.
That's still better than Minnesota's Sunday starter, fellow right-hander Kyle Gibson, who is 0-4 for his career against the Rays with an 8.85 ERA, having allowed 20 earned runs in 20 1/3 innings. This season, Gibson is 3-6 with a 4.94 ERA, but he'll need to be careful with Tampa Bay's 3-4 hitters -- Longoria has a .400 career average against him and Brad Miller is at .455.
The two teams, with nearly identical records at the bottom of the American League standings, go in opposite directions after Sunday's game. Tampa Bay hits the road for a six-game swing in Toronto and New York, and the Twins return home for seven games against the Houston Astros and Kansas City Royals.
---
---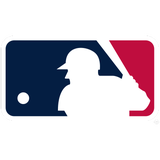 Get more from Major League Baseball
Follow your favorites to get information about games, news and more
---