Major League Baseball
Major League Baseball
Trade Ozzie to Marlins!
Published
Sep. 4, 2011 1:00 a.m. ET

The Chicago White Sox traded for Ozzie Guillen in 1984.
Almost 30 years later, it's time to trade him away.
The move would be unconventional, headline-grabbing and a little outrageous. In short, it's perfect for the White Sox.
Baseball teams are allowed to "trade" managers for players. It happened as recently as 2002, when Seattle received outfielder Randy Winn from Tampa Bay for Lou Piniella. The trade went into the books as Winn for infielder Antonio Perez, but it was a one-sided deal that served as compensation for the Mariners granting the then-Devil Rays permission to negotiate with Piniella.
At the time, Piniella had one year left on his Seattle contract. He wanted to move closer to his home in Florida.
After this season, Guillen will have one year left on his contract. He lives in Florida during the offseason, too.
Of greater importance, the Florida Marlins need a new manager, and the White Sox need a fresh start.
Yes, Guillen and White Sox chairman Jerry Reinsdorf have a close relationship. But Guillen left the White Sox (as a player) after the 1997 season and didn't return until 2004 (as a manager). Somehow, the men survived during the six years in between.
Yes, Guillen led the White Sox to a World Series title in 2005. But he's won one playoff game since, despite playing in the forever winnable American League Central. And he won't be adding to his October credentials this year. The White Sox are 8-1/2 games back in the division after Sunday night's 18-2 nationally televised embarrassment in Detroit. And they have dropped below .500 — despite a franchise-record Opening Day payroll of $127.8 million, according to USA Today.
It's not that the underachievement is entirely Guillen's fault. In fact, general manager Kenny Williams, who signed Adam Dunn, deserves a larger share of the blame.
If anything, Reinsdorf would be doing Guillen a great favor by allowing him to leave for the Marlins. Since so many White Sox have so little trade value, a similar cast is likely to return in 2012.
Guillen didn't have much luck with them this year. Why try again? This is a general manager's mess to fix; Reinsdorf must decide if Williams still is the right man to make those decisions.
The biggest unknown in all of this is what Ozzie really wants. Because it's Guillen we're talking about, there are plenty of public statements for us to parse.
Apparently, Guillen's feelings about the Marlins, the White Sox and his future depend on the day, the question and the interviewer. Consider the following quotations, all from the past five weeks.
To Graham Bensinger of Yahoo! Sports: "If it's time for me to go to the Marlins, I will (go) with a lot of class. I would be honored to manage the Marlins. Do I want to manage the Marlins? No, because I'm managing the White Sox now. If the White Sox don't want me to be with the White Sox anymore, then we think about something else."
To Joe Cowley of the Chicago Sun-Times: "This Florida talk, every option is there, but I don't know if they can do that without getting in trouble by MLB. If they want to try and trade me, there's all these rumors out there, but maybe I have to accept a trade. If it's not a situation that's comfortable for me or for my family, maybe I won't."
To a group of Chicago reporters, according to MLB.com: "I don't think I'm going to be back here for a one-year contract. . . . I think we deserve more than that."
So, let me get this straight: As honored as Guillen would be to manage his hometown Marlins, he doesn't actually want to do it. He would rather stay in Chicago, but only if Reinsdorf grants him an extension beyond 2012.
Guillen is a former All-Star shortstop who once turned brilliant double plays. You would expect him to have a better timing than this: Reinsdorf gambled big on what turned out to be a mediocre team. The small-market, last-place Padres are outdrawing the White Sox. And Ozzie wants a contract extension?
(Some perspective: The Cincinnati Reds have been a disappointment on par with the White Sox this year. They have similar records. Their manager, Dusty Baker, also has a contract that expires after next season. But he's not clamoring for a new deal.)
A conspiracy theorist would suggest that Guillen is making a demand that he knows is unreasonable, creating phantom leverage in an effort to engineer a trade to the Marlins. I'm not prepared to go there. Yet.
But if Guillen would truly be "honored to manage the Marlins," as he told Bensinger, doesn't it make sense to go now? It appears unlikely that the 80-year-old Jack McKeon will return, meaning it's (again) time for owner Jeffrey Loria to seek a manager with whom he can coexist.
Over the nearly two decades of the franchise's existence, the Marlins have yet to employ a manager who lasted four full seasons. But maybe they're about to find their Joe Maddon, someone with the persona and baseball acumen to earn tenure in the job.
Guillen is 47. He's still young for a big-league manager. But perhaps this is his best chance to manage in the city where he makes his permanent home. It just so happens that the Marlins have a new ballpark to open and a young superstar (Hanley Ramirez) in need of guidance.
And I can't figure out what would cause the greater stir on Twitter: Guillen managing Logan Morrison, or Guillen being traded for Logan Morrison.
Wait, this just in: On Sunday, I asked Guillen about the strength of his desire to return to Chicago in 2012.
"Two thousand percent," he said. "My desire is to be in Chicago. . . . To be honest with you, I don't know why people think I want to leave."
I just can't figure it out, either.
---
---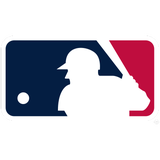 Get more from Major League Baseball
Follow your favorites to get information about games, news and more
---