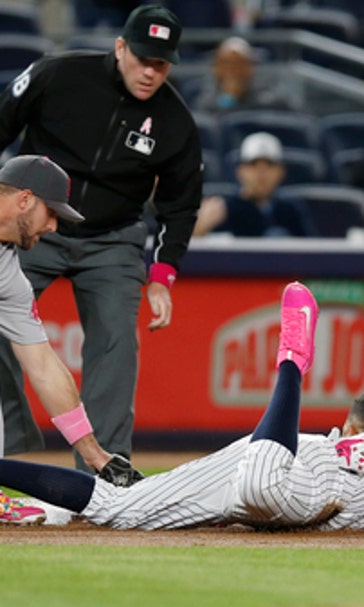 Tough start for most of AL's playoff teams from 2015
May 9, 2016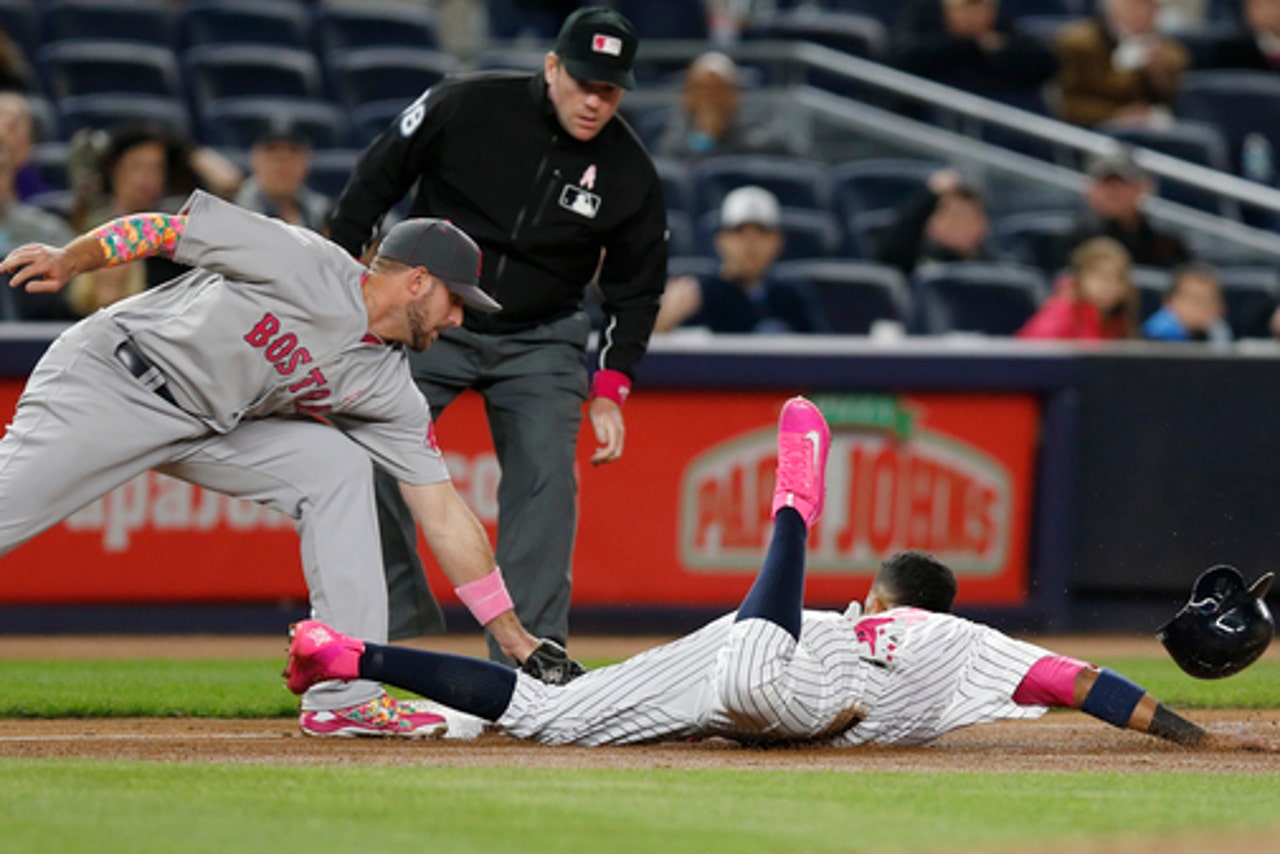 If the season ended now, the American League playoffs would look a lot different from last year.
Only one team from the 2015 AL postseason is in position to return based on the current standings, and that's the Texas Rangers. The other four playoff teams - Kansas City, Toronto, Houston and the New York Yankees - are all at or below .500. The Astros and Yankees are in particularly rough shape, in last place in their divisions.
''We've had a lot of things not go our way this year. Everyone is a little frustrated,'' Houston outfielder Colby Rasmus said recently. ''We want to win. Nobody likes to lose. We aren't coming in every day and putting the time in to lose.''
Houston beat the Yankees in the wild-card game last year and looked like a young team poised for a long run in contention, but the Astros (12-20) have endured some ugly numbers from their starting rotation so far. Dallas Keuchel, last year's Cy Young Award winner, is 2-4 with a 4.70 ERA. Collin McHugh and Mike Fiers have ERAs over 5.00.
The Yankees (11-18) have dealt with similar problems, although their rotation has been better of late. New York took two of three from Boston and will continue its homestand this coming week against the Royals and Chicago White Sox.
''I think we're going in the right direction. We've dug ourselves a hole,'' infielder Chase Headley said. ''You can't take back what's already happened, you've just got to look forward.''
The Yankees and Astros are both 6 1/2 games out of first place, and there's a long way to go. Meanwhile, Toronto (16-17) and Kansas City (15-15) are plodding along after playing each other in the AL Championship Series last season. Aside from corner infielders Eric Hosmer and Mike Moustakas, the Royals aren't getting much offense.
Here are a few other developments from around baseball:
SETTING THE PACE
There are five teams playing at least .600 ball right now at this still-early stage in the season. Only St. Louis and Pittsburgh finished above the .600 mark in 2015, but it's not that unusual to see teams put up impressive records over a smaller sample of games.
On May 8 of last year, there were seven teams above .600 - and that didn't even include the Pirates, one of the teams that ended up there.
FANTASY FOCUS
The AL batting leader at the moment is quite a surprise. Nick Castellanos of Detroit, a career .267 hitter, is out in front now with a .375 mark.
So is Castellanos having a fluky start or is the 24-year-old third baseman maturing into a more complete hitter?
With a batting average on balls in play of .453, Castellanos is clearly enjoying some good fortune so far, but according to Fangraphs.com, his groundball rate is around 22 percent, easily the lowest of his career. The result is more line drives and flyballs, so the power he's shown isn't a huge surprise.
Castellanos has walked only five times all season, so it will be interesting to see how pitchers adjust after his impressive start.
LINE OF THE WEEK
In an episode reminiscent of Barry Bonds' prime, Washington slugger Bryce Harper walked six times Sunday in his team's 13-inning loss to the Chicago Cubs. Harper came around to score only once, and the Nationals fell 4-3 on an exasperating day in which they left 21 men on base and went 1 for 19 with runners in scoring position.
---
AP Baseball Writer Mike Fitzpatrick and AP Sports Writer Kristie Rieken contributed to this report.
---
---