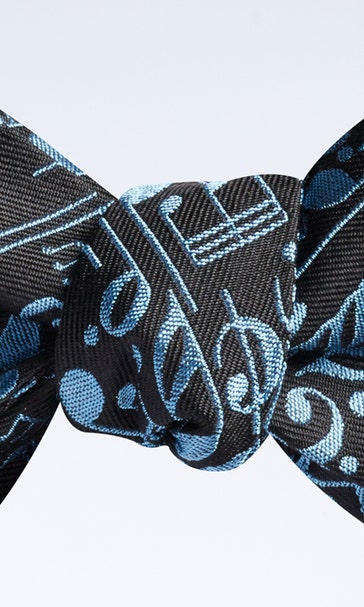 Today's bowtie represents ... Williams Syndrome Association
May 11, 2016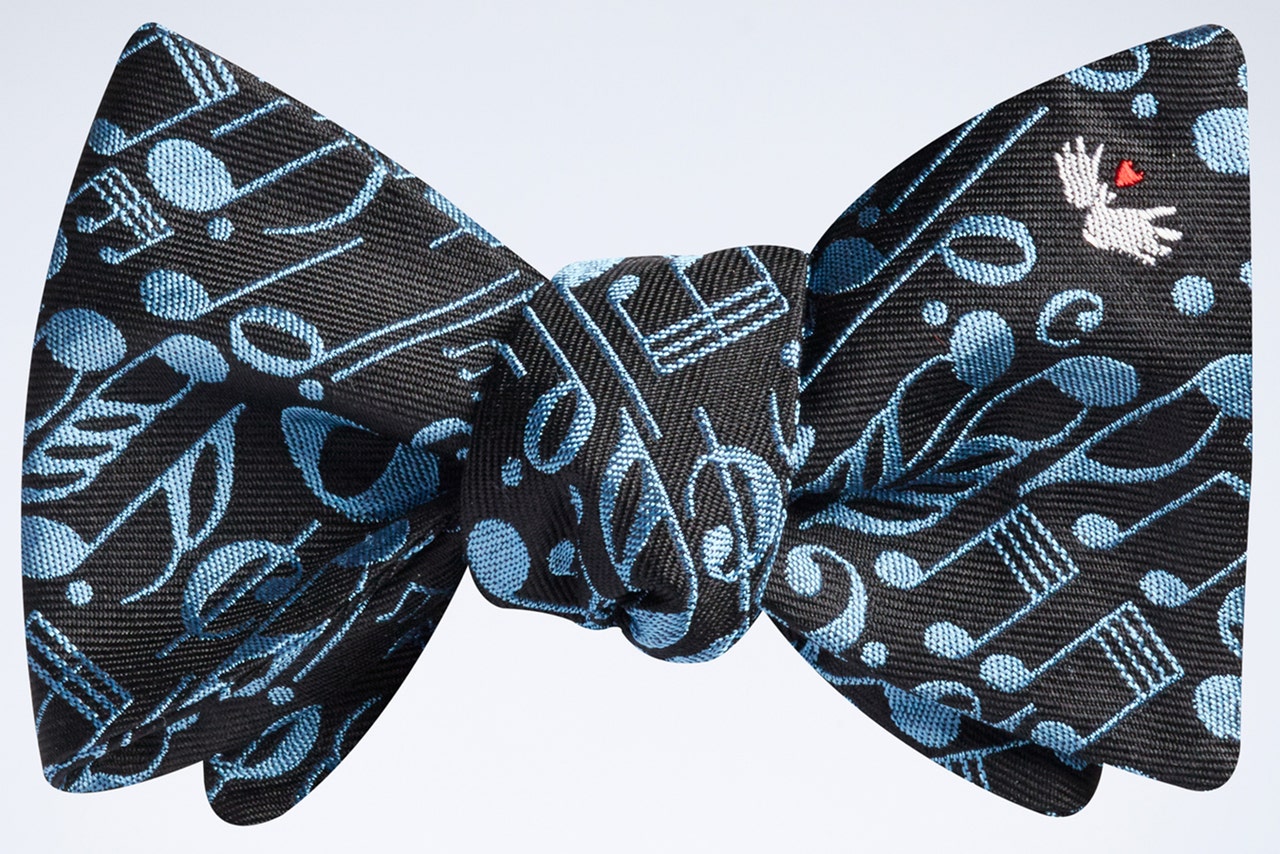 WHAT IT MEANS
Individuals with Williams syndrome, a rare genetic disorder, face medical developmental, and educational challenges throughout their lives. Founded in 1982, the WSA is most comprehensive resource in the world for individuals affected by Williams syndrome, their families and the professionals who educate and treat them. Increased awareness of Williams syndrome will help stimulate research and funding which will, in turn, improve the lives of individuals with Williams syndrome.
WSA was introduced to BowTie Cause through a member with a young child with WS who is affiliated with MLB.  He had seen the Bowtie for a Cause on Fox Saturday Baseball for the past few years, and contacted us and Ken Rosenthal to help facilitate a partnership with the charity and help increase our awareness efforts.
The BowTie design depicts one of the extraordinary gifts of those with Williams syndrome -- a passion for music. The unique musicality of those with WS, not only enriches their lives but helps them develop skills, ease anxieties and interact with peers throughout their lives. The hands of the WSA logo represent us as "families" and the heart depicts both the loving nature and widespread cardiovascular difficulties affecting those with Williams syndrome.
HOW TO GET INVOLVED
Website: Williams-Syndrome.org
Facebook: WilliamsSyndrome
Twitter: @theWSA
---
---