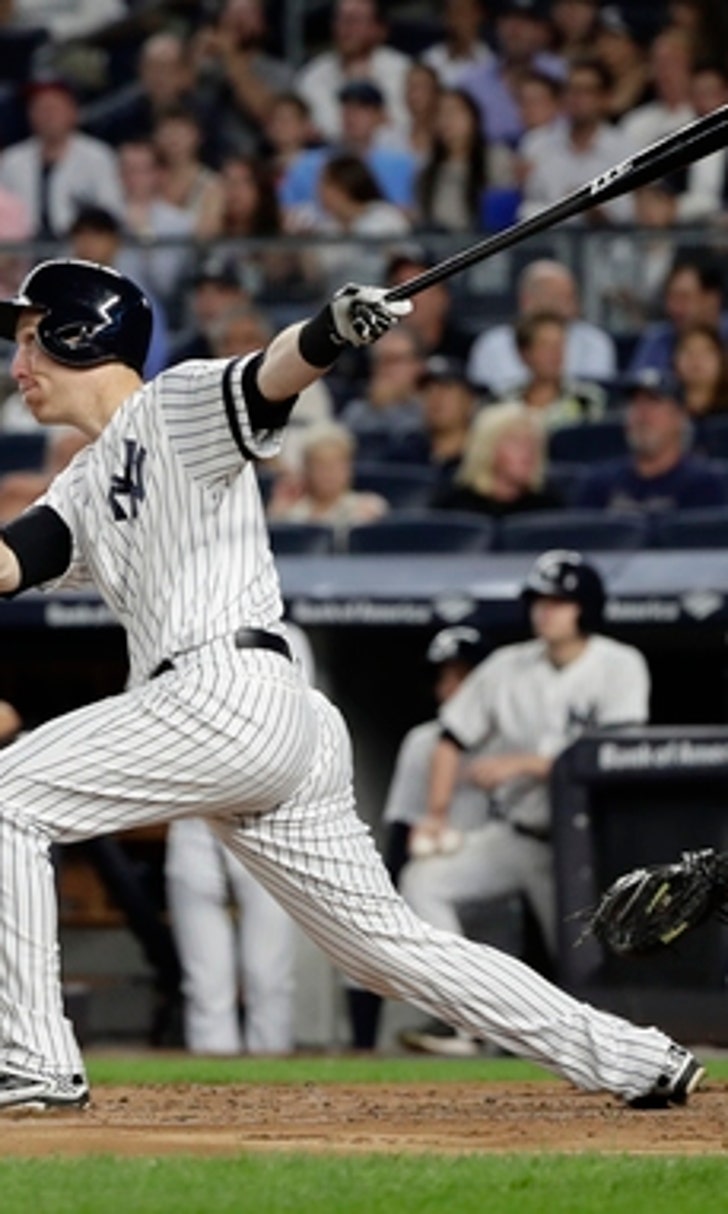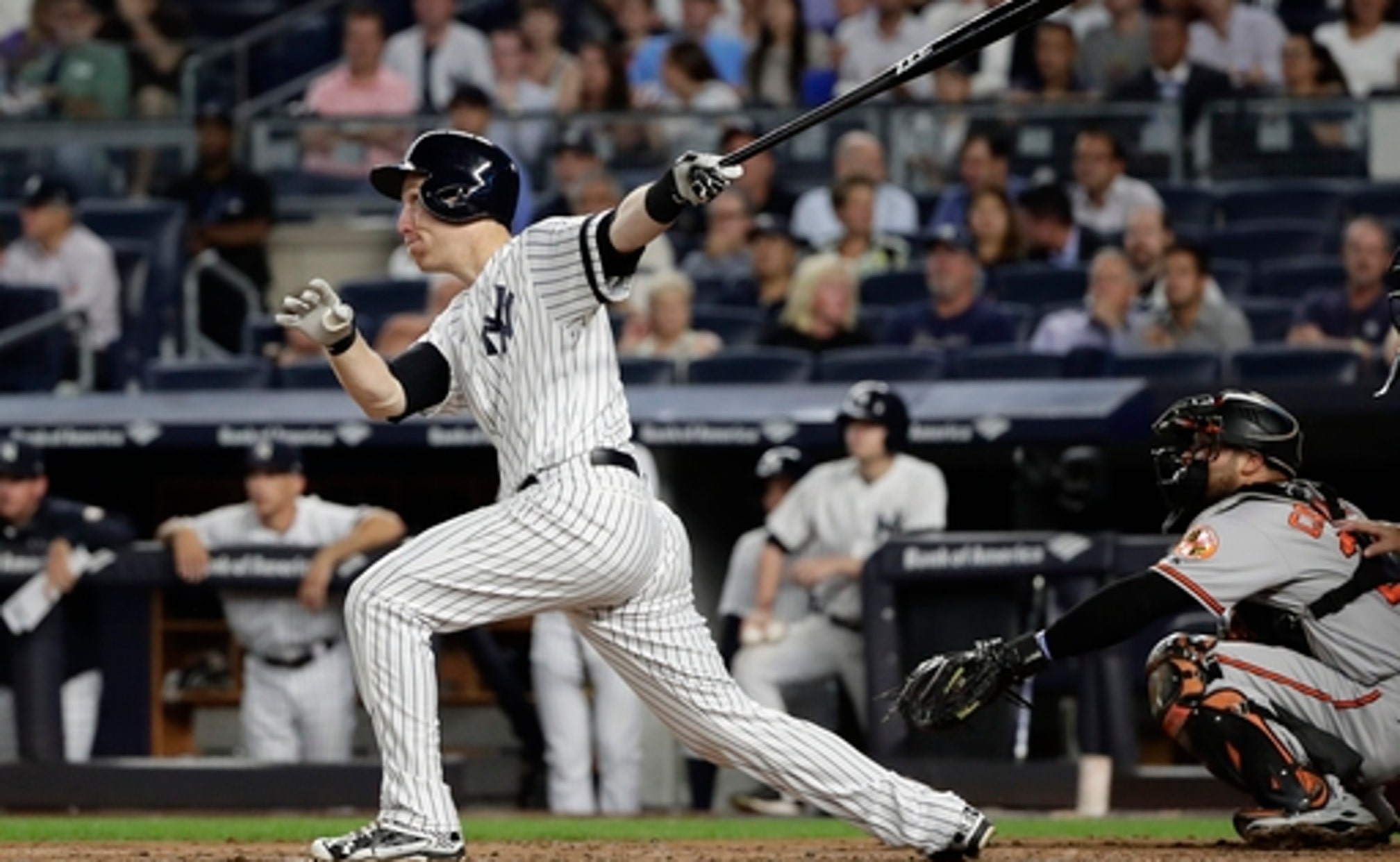 Thumbs down a sign of success for Todd Frazier, Yankees
BY AP • September 15, 2017
NEW YORK (AP) Todd Frazier never imagined his thumbs-down salute becoming a trend. Neither, frankly, did Mets fan Gary Dunaier.
Yet here the New York Yankees are, using Dunaier's inverted digit as a rallying cry during their postseason push after a YES Network camera caught the bearded, suspender-wearing Dunaier making the disapproving gesture during a game Monday night.
''When I read - and re-read - the accounts of how the Yankees have taken my expression of disapproval and turned it around to something positive for them, I get a big kick out of it,'' Dunaier told The Associated Press on Friday night.
The hand histrionics began at Citi Field, where the Yankees' three-game series against Tampa Bay was played because of Hurricane Irma in Florida. Frazier hit a three-run homer during in a five-run fourth inning, and low first base cameraman Gene Genovese caught Dunaier - in the second row behind the visitor's dugout - making a thumbs-down. Baseball fans on the internet took notice, and so did the Yankees.
''I was surrounded by a sea of Yankees fans,'' Dunaier said. ''I knew if I booed, it wouldn't get heard. It would get drowned out by all the cheers. So I realized the players when they head back to the dugout would be heading in my direction. I just came up with the spur-of-the-moment idea to just stand there with the thumbs down.''
Frazier embraced the expression Wednesday and gave his dugout a thumbs-down after hitting a go-ahead single in the second inning in a 3-2 victory over the Rays.
A day later, Frazier was greeted by the thumbs-down from New York's entire dugout after hitting a three-run homer into Monument Park during a 13-5 rout of the Baltimore Orioles. Frazier didn't notice until he saw replays.
Aaron Judge told Frazier that since success followed the gesture, he should keep it up.
''Seeing that fan that did that, it was pretty comical, so I thought it'd be a good thing for Fraz to do, and it kind of caught on with the whole team,'' Judge said after hitting a pair of three-run homers for a career-best six RBIs.
''Usually we point at each other,'' Gary Sanchez said through a translator. ''It's just a way to have fun.''
Getting a hand from teammates - especially one with a turned-down thumb - makes Frazier proud. The third baseman didn't get a chance for more thumbs-down fun Friday, though, sitting out New York's 8-2 win over Baltimore because of a stiff back.
''It's good for bonding,'' he said. ''We got pretty lucky. We weren't even supposed to play in Citi Field. The camera guy has to be on point. Just wondering where the stars were aligned.''
Dunaier, a court office assistant in New York City Criminal Court, said the attention had left him ''in stunned disbelief.''
''This is just such a strange thing,'' he said.
Frazier is thinking about inviting Dunaier to Yankee Stadium, which would be an unusual move for the Queens resident, who has owned a Mets full-season ticket plan since 2012.
Dunaier, who turns 55 next Wednesday, was born in Brooklyn, has lived in Queens most of his life and hasn't been to Yankee Stadium since 2012, when security yelled at him when he asked the guard to move while taking a picture.
''Under normal circumstances, I would not have any plans to return,'' Dunaier said. ''But these are not normal circumstances.
''So, if an invitation was offered I would seriously consider it.''
----
Associated Press news researcher Jennifer Farrar contributed to this report.
----
More AP baseball: https://apnews.com/tag/MLBbaseball
---
---