Major League Baseball
Major League Baseball
Thousands attend Musial visitation
Published
Jan. 24, 2013 12:00 a.m. ET

Standing outside the Cathedral Basilica as thousands filed inside to pay their respects, Stan Musial's grandson was thankful.
''Just seeing all this,'' Brian Schwarze said, ''and I got to play catch with him.''
''I mean, he was my grandfather. But I really do believe I'm starting to understand somewhat what he meant to the whole community,'' he said.
Many visitors seemed to treat Thursday's six-hour public visitation as if it was Stan the Man's final game day, decked out in team attire and ignoring bitter cold for the chance to get one last glimpse.
In an open casket, Musial was clad in the red jacket he and other Cardinals Hall of Famers wore for special occasions, a harmonica in his pocket and a red tie dotted with tiny Cardinals.
The same tie that retired high school teacher Randy Pierce proudly pointed out he was wearing, too.
''My wife for my last birthday gave me a big photo of President Obama giving Stan the Presidential Medal of Freedom,'' Pierce said. ''It's signed by Stan, so I've got the important one.''
Musial, a three-time National League MVP, seven-time batting champion and 24-time All-Star, died Saturday after years of declining health. He was 92.
Fans turned out in droves to pay respects to a superstar who never acted the part, always making time for one more autograph, or to shake one more hand.
''Sometimes, it was like `All right, Grandpa, we've got to get going,''' Schwarze said. ''My mom would be yelling at him when she was a little kid like, `Time to go!' and he was like `Hold on, I've got some fans still.'''
Family, close friends and perhaps some of baseball's biggest names will be back at the cathedral for a funeral on Saturday. Thursday was for the fans.
A half-hour before the visitation, hundreds lined Lindell Boulevard leading to the steps of the cathedral. An hour into the six-hour visitation, a church spokeswoman said 1,400 people had filed through.
When a bell chimed once as the doors opened, 68-year-old Evelyn Bourisaw, dressed in a red coat, exclaimed, ''Time to play ball!''
Among the first to go in were Audrey Kissel, 86, and Erma Bergman, 88. The two were kindred spirits of Musial, not only of his generation but also former ballplayers. Kissel played second base and Bergman pitched in a women's professional league during World War II, popularized in the movie ''A League of Their Own.''
Both handed out personal baseball cards depicting them in uniforms that featured skirts and summarized achievements and listed nicknames - Kissel was known as ''Pigtails'' and Bergman as ''Bergie.''
''He was a very lovely person,'' Kissel said.
Don Raisin, who's worked with Cardinal team mascot Fredbird since 1985, said one of his prized possessions is a ball autographed by Musial, Enos Slaughter and Terry Moore, who played in the outfield together.
''It was always exciting when you knew he was going to be at the ballpark,'' Raisin said. ''It's not going to be the same on opening day.''
Rope lines steered mourners toward the casket in a corner of the church.
Myron Schumacher, 71, noted that he was born in 1941, the year Musial broke into the big leagues, and was at the original Busch Stadium in 1963 for Musial's final game.
''He was amazing,'' Schumacher said.
Retired car salesman Bill Sanders, 64, was like many fans, as taken with Musial's good-natured ways as his considerable baseball prowess. Sanders noted that not once in a 22-year career did Musial get tossed out of a game.
''All of his statistics were absolutely staggering, plus he was a true gentleman,'' Sanders said. ''He even liked the umpires.''
Certainly his baseball accomplishments were plentiful: a .331 lifetime average, 475 homers and 3,630 career hits (1,815 at home and an equal number on the road). He helped the Cardinals to three World Series championships in the 1940s and another after his playing days ended - he was general manager of the 1967 team that beat the Red Sox in seven games.
The GM job was short-lived, but Musial was a frequent figure at Busch Stadium, showing up for most opening days and many postseason games, sometimes playing the harmonica, always striking a pose of that unusual, corkscrew left-handed batting stance.
Though in ill health, Musial always perked up when he got to Busch Stadium. He smiled and waved during his last public appearance, a parade lap of the warning track before Game 4 of the NL championship series last fall.
''His fans always did give him energy,'' Schwarze said. ''He could turn it on.''
Even near death, the harmonica Musial learned to play while passing the time on long train trips during his career was another source of energy.
''He was playing the week before he passed - a lot better than I've ever played it,'' Schwarze said.
Did he still play the ''Wabash Cannonball?'' ''Yes, absolutely,'' Schwarze added. ''He always said he knew more songs but I think he knew about six songs on the harmonica and had about six jokes.''
''The No. 6 really goes through his whole life.''
---
---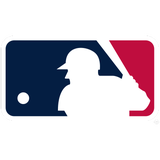 Get more from Major League Baseball
Follow your favorites to get information about games, news and more
---