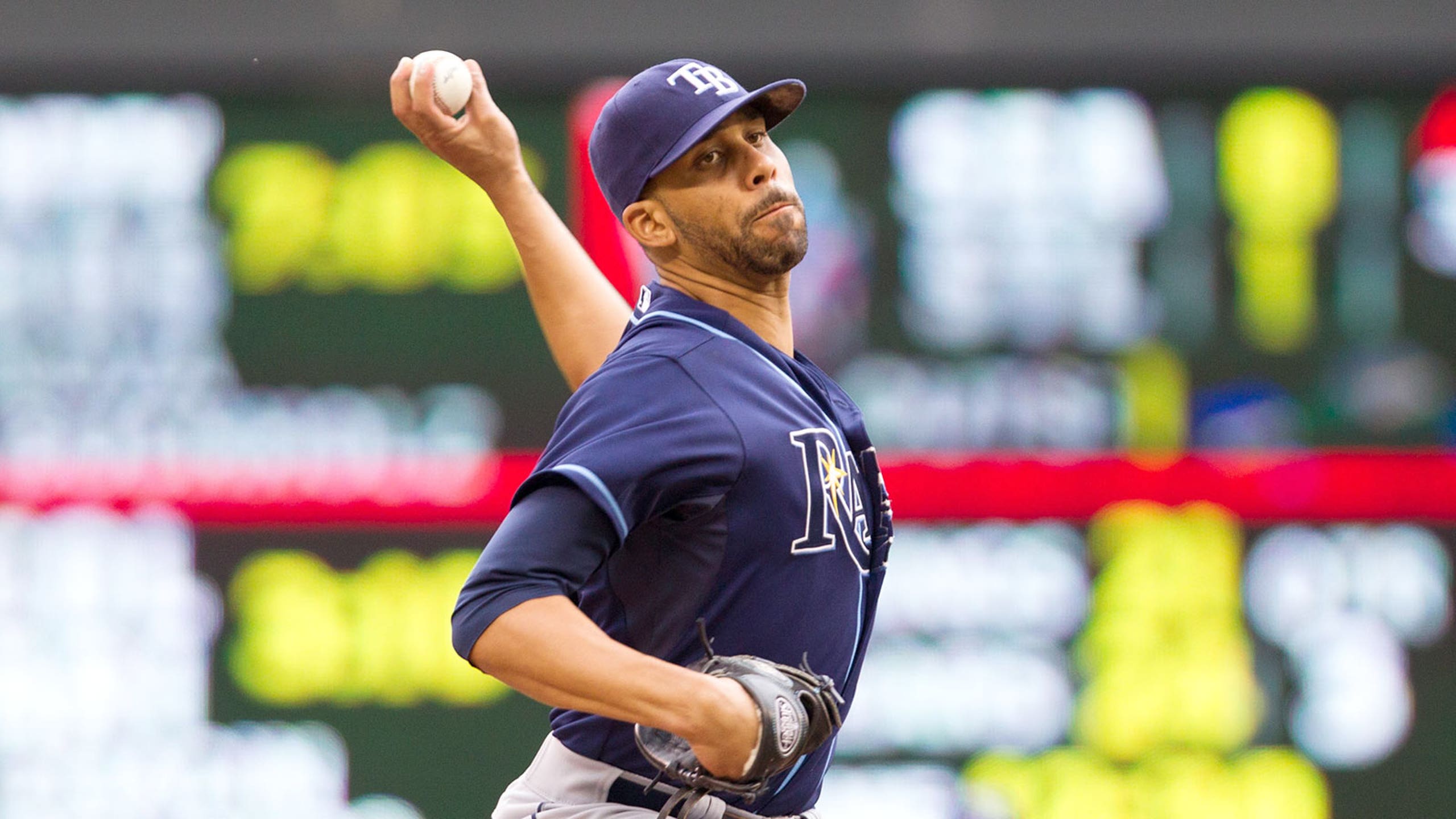 There's one good way to get Cubs back on track
BY Ken Rosenthal • December 15, 2013
The Cubs are bleeding attendance. Getting ridiculed by agent Scott Boras. Heading toward their fifth straight losing season, not to mention -- ahem -- their 106th straight year without a World Series triumph.

Well, I've got an idea for them. It's an idea only, and not something that, to my knowledge, has even been remotely discussed. But it's an idea that, if properly executed, would excite the Cubs' fan base, demonstrating that ownership is serious about winning.

Trade Jeff Samardzija. Get David Price.

Both starting pitchers are under club control for two more seasons. Samardzija, though, keeps resisting their attempts to sign him to an extension. If he wanted to stay with the team long-term, a deal almost certainly would have been done by now.

I'€™m guessing Price would be more open to an extension; his former pitching coach at Vanderbilt, Derek Johnson, is now the Cubs' minor-league pitching coordinator. And unlike Samardzija, Price might be willing to accept a few more years of rebuilding to grab the bigger prize -- the Cubs' first World Series title since 1908.

Here'€™s how it would work:

The Cubs would trade Samardzija for prospects, deepening their pool of young talent; the Diamondbacks, Braves and Blue Jays are among the teams with varying levels of interest in the right-hander.

Then, either through a separate or three-team trade, the Cubs would turn around and grab Price, drawing from their core of position prospects and perhaps a young pitcher that they acquired for Samardzija to satisfy the Rays.

Costly? Yes, it would be costly. An extension for Price would be costly, too -- I'€™m thinking at least seven years, $190 million, or slightly above the Justin Verlander and Felix Hernandez deals (Verlander and Hernandez are more accomplished than Price according to ERA-plus, but I'm accounting for inflation in the market and the fact that Price is left-handed).

The argument against making such a splash is that the Cubs are nowhere near ready to win. A play for Japanese right-hander Masahiro Tanaka --" if he is ever posted --€" would make more sense given the team'€™s current state. Tanaka only would cost money, and not as much as Price. The Cubs also could acquire him without giving up prospects, adding to his appeal.

Well, other teams covet Tanaka for the same reasons, and the Yankees, in particular, appear in no mood to be outbid. So, the Cubs can't count on Tanaka. They can'€™t count on Samardzija. Someone tell me: Where are they going to find an ace?

Clayton Kershaw will either sign an extension with the Dodgers or get $300 million as a free agent after 2015. Max Scherzer will be a free agent next off-season, but lots of luck with that one. Fewer and fewer elite players hit the open market, increasing the demand.

The Cubs keep saying they will spend more aggressively once their revenues increase from new local television contracts and new streams at Wrigley Field. But frankly, they might not be in position to wait much longer.

Consider their recent average home attendances:

2008 -- 40,743
2009 --€" 39,610
2010 --€" 37,814
2011 --€" 37,528
2012 --€" 35,589
2013 --€" 32,625

This season doesn'€™t figure to be any better; the Cubs have hired a new manager, Rick Renteria, but to this point their only major-league additions are catcher George Kottaras and outfielder Justin Ruggiano. A fifth straight losing season seems inevitable. The last time the Cubs had a streak that long was from 1978 to '83, a span of six straight.

Trading Samardzija only will add to the fans'™ frustration; the former Notre Dame receiver is immensely popular in Chicago. The addition of Price would be the perfect public-relations counter, and then some. The Cubs would be getting a more accomplished pitcher -- and one who, if my theory is correct, would want to stay in Chicago long-term.

Theo Epstein, Jed Hoyer and Co. cannot worry about fan unrest; they need to press forward and build smartly for the long-term, knowing that the Cubs will not overtake the Cardinals anytime soon. That said, if you had to bet today, you wouldn'€™t bet on Samardzija, Tanaka or anyone in the farm system becoming the Cubs'€™ long-term ace.

The more I think about it, the more I like the idea.

Suck it up. Stop being irrelevant. Get Price.

AROUND THE HORN

• Want to know why the Angels are interested in signing Raul Ibanez to be their DH? Check out Ibanez's career slash line at Angel Stadium: .349/.407/.522 in 327 plate appearances.

The Angels believe that they can sign both Ibanez and right-hander Matt Garza and barely remain under the $189 million luxury-tax threshold. Their savings of $4 million in the Mark Trumbo trade helped.

• The Pirates, Brewers and Astros still need a first baseman, and at least four are available in trade --€" the Rangers'€™ Mitch Moreland, Blue Jays'€™ Adam Lind, Mets' Ike Davis and Mariners'€™ Justin Smoak.

The good news for the Pirates is that all four could be a left-handed complement for Gaby Sanchez (Smoak is a switch-hitter). The Brewers, too, are in an advantageous negotiating position, though they might choose to take a look at Hunter Morris, who has hit 52 homers at Double A and Triple A the past two seasons. Morris, like Juan Francisco, is a left-handed hitter.

The Astros could look at the Nationals'€™ Tyler Moore, who played for '˜Stros manager Bo Porter in Washington when Porter was a coach with the Nationals.

• The Rays'€™ signing of free-agent first baseman James Loney to a three-year, $21 million contract qualified it as a bit of surprise, considering that the team operates under greater financial restraints than most clubs.

Well, Loney'€™s 29.8 percent line-drive rate was the best in the majors last season (though perhaps an aberration; his career rate is 23.6 percent.) His .729 OPS against lefties was a significant improvement over his previous .658 mark. And the Rays, who rely heavily on their own metrics, love his defense, too.

The Rays could have traded for any of the other first basemen, none of whom projects to earn more than $3.5 million this season. But they liked Loney better than any of them, and preferred not to lose a prospect in a deal for a lesser player.

• The Twins maintain interest in free-agent right-hander Bronson Arroyo even after committing a combined $84 million to righties Ricky Nolasco, Phil Hughes and Mike Pelfrey. Then again, the team also could try to upgrade its offense after ranking 13th in the AL in runs last season.

The leadoff position remains an area of concern -- the Twins were last in the AL with a .286 on-base percentage from that spot. Of course, few leadoff men are available, but ideally the Twins would find a shortstop or outfielder with those types of skills.


---
---