Major League Baseball
Major League Baseball
The World Series that wasn't
Published
May. 21, 2011 1:00 a.m. ET

Eric Karros stood behind home plate at Fenway Park an hour before Friday's first pitch, gripped by a night that felt like fall. The Chicago Cubs were right in front of him, taking batting practice on this grass for the first time in 93 years.
Karros wore a media credential around his neck, a reminder that he was there to work. You will hear his voice on tonight's MLB on FOX telecast, as the Cubs and Boston Red Sox continue a series steeped in history. But this is not an ordinary assignment for him.
It has been seven years since Karros, 43, last played in the major leagues. He lives in California. He spent almost his entire career with the Los Angeles Dodgers. Yet the convergence of these teams, in this ancient ballpark, might make for one of the most emotional games he's ever called.
All because of a dream that never came true.
"This series," Karros said as the Cubs took their swings, "should have happened in 2003."
In many ways, Karros is among baseball's foremost authorities on the postseason of 2003, when the Cubs and Red Sox should have met in the Greatest World Series Ever — and very nearly did.
As that October unfolded, most Cubs and Red Sox players attempted to downplay the title droughts for both teams — and the supposed curses that explained them. The Red Sox had not won a World Series title since beating the Cubs in 1918; the Cubs' last championship came exactly a decade before that. But each side offered the same stock response. We weren't playing in 1918, so we're not thinking about that.
Karros was different. He was 35 then, playing what proved to be his next-to-last season. He had the perspective of a veteran, along with a fan's appreciation for the folklore surrounding the Cubs' quest. Retirement was beckoning, and he wanted to preserve the memories. So, on Sept. 1, Karros pulled out a camcorder and started filming — in the dugout, in the clubhouse, on the airplane, anywhere and everywhere that told the story.
"The magnitude of that run is represented when, in Atlanta, Michael Jordan is smoking cigars and pouring champagne on all of us," Karros said, in reference to the celebration that followed the Cubs' first-round triumph. "I mean, come on. Really? That's when you realized that this is not just about some team winning a championship. This has a lot deeper roots."
It all could have become an inside documentary of the Cubs' first pennant in 58 years — and first world title in 95. Instead, the Cubs and Red Sox each came within five outs of the World Series, before eerily similar collapses. The Florida Marlins defeated the New York Yankees in the ultimate comedown Fall Classic.
And the videotape remains at Karros' home, unseen by the public.
"I told the guys on the team that they would be the first to see it if I ever decided to do anything with it," Karros said. "I go back and forth. I thought about getting it all edited and put together. Then I said, 'You know what? No, I'm not.' It'll be one of those things where I pass away, the kids will be looking through stuff, and they'll say, 'What's this?'"
The video isn't Karros' lone relic from that season. He also has the World Series cap that he would have worn onto the field if the Cubs had cashed in their three games to one lead in the National League Championship Series.
To be clear, this wasn't the one-night-only clubhouse celebration hat, but the one with two logos that haven't coexisted in 66 years — red "C" on the front, World Series patch on the side.
"They had those in our locker in Game 6," Karros said, referencing what is more commonly known as "The Steve Bartman Game." Karros believes only one other Cub left the clubhouse with that cap after the season was over. When he last saw his at home, Karros recalled saying, "This thing should have sweat stains on it."
An account of why it doesn't is long and painful. But Karros is adamant that Bartman — the Cubs fan who inadvertently interfered with a catchable foul ball — shouldn't be blamed for the 3-0, eighth-inning lead that morphed into an excruciating 8-3 loss.
There were other reasons — many of them, in fact. "A bunch of quirky things," Karros calls them, and he can still list a few off the top of his head: Chicago shortstop Alex Gonzalez, normally sure-handed, botched a potential inning-ending double play in the fateful eighth; Mike Mordecai, a .213 hitter that year, broke open Game 6 with a bases-clearing double; journeyman Brian Banks sparked the Marlins' lead-changing rally in Game 7 with a walk against Kerry Wood — and never took another at-bat in the major leagues.
The chance for a fantastical Fall Classic was there, a play or two away, but now it's never coming back. The Red Sox ruined that by winning titles in 2004 and 2007. Even if the Cubs and Red Sox reunite in a distant World Series, it won't be the same, which adds another layer of poignancy to this weekend. Because if there's one thing we obsess over more than great sports moments, it's great sports moments that should have happened but didn't.
"I'm not sure you could find another matchup like that," Karros said. "There isn't any. Who are the Cubs going to play, the Indians?"
Only three Cubs remain from the 2003 team: Aramis Ramirez, Carlos Zambrano and Wood, who (coincidentally) spent a season and a half in Cleveland before returning as a free agent.
And since we love hypotheticals, I'll point out that the Game 1 starting pitchers for the Should Have Been Series were both in uniform at Fenway Park on Friday — Wood for the Cubs, Tim Wakefield for the Red Sox. (This was the alternate universe in which Chicago beat Florida in six games, and Grady Little managed his bullpen effectively against the Yankees.)
"I definitely thought about it during that Florida series," said Wood, when asked about the possibility of facing Boston that year. Then he added with a rueful smile: "I probably shouldn't have."
Ramirez, meanwhile, entered Friday with 1,573 games played over 14 major-league seasons — but none at Fenway Park. Cubs fans will recall that he hit four home runs in 12 games during the 2003 postseason. But they will never know if his easy right-handed swing would have worn out the Wall during that ill-fated October.
With the Cubs, though, the irony never quits: In his Fenway debut, Ramirez went 3-for-4 with an RBI on Friday night. Afterward, he talked about how much he enjoyed the atmosphere and liked the hitting backdrop.
"This is a good place to hit," Ramirez told me. And it's too bad he didn't discover that in 2003.
---
---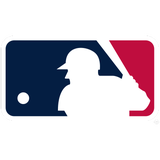 Get more from Major League Baseball
Follow your favorites to get information about games, news and more
---