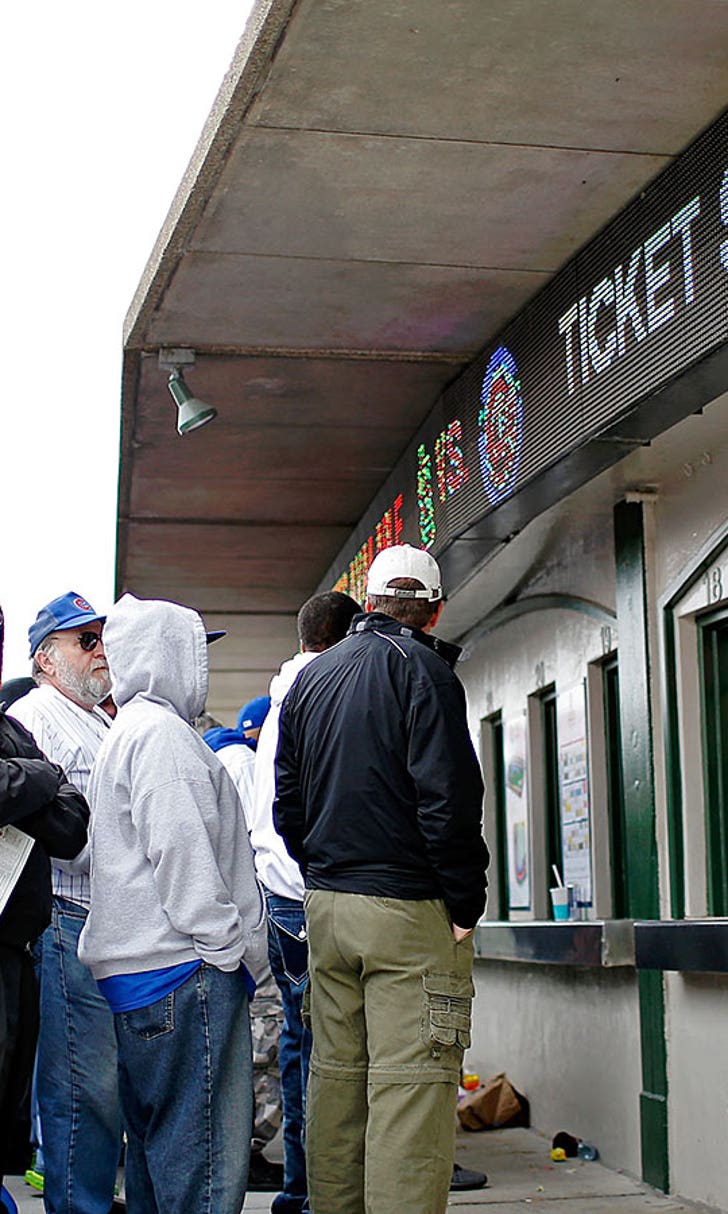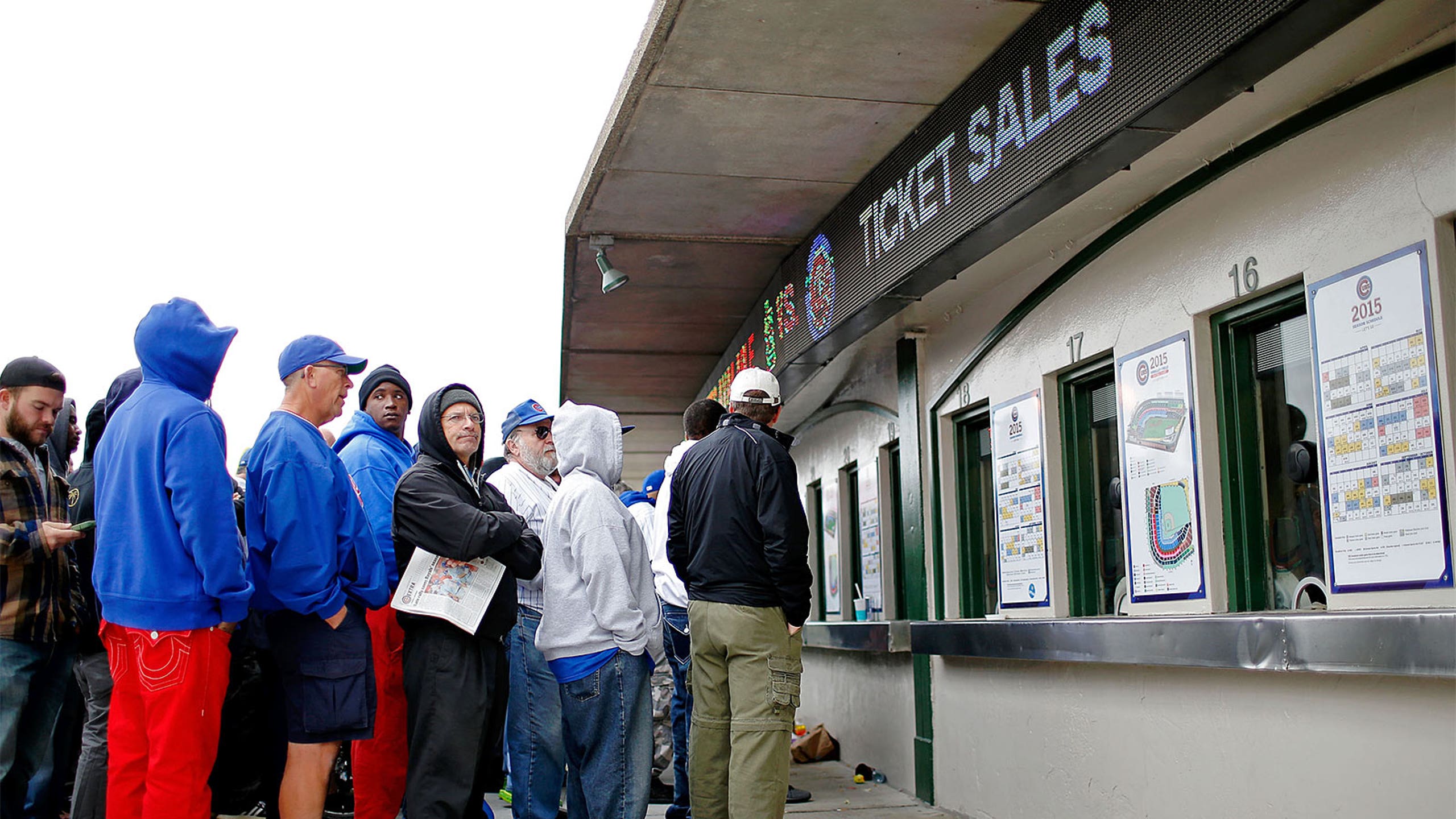 The price of history: Cubs NLCS ticket prices skyrocketing
BY Sam Gardner • October 15, 2015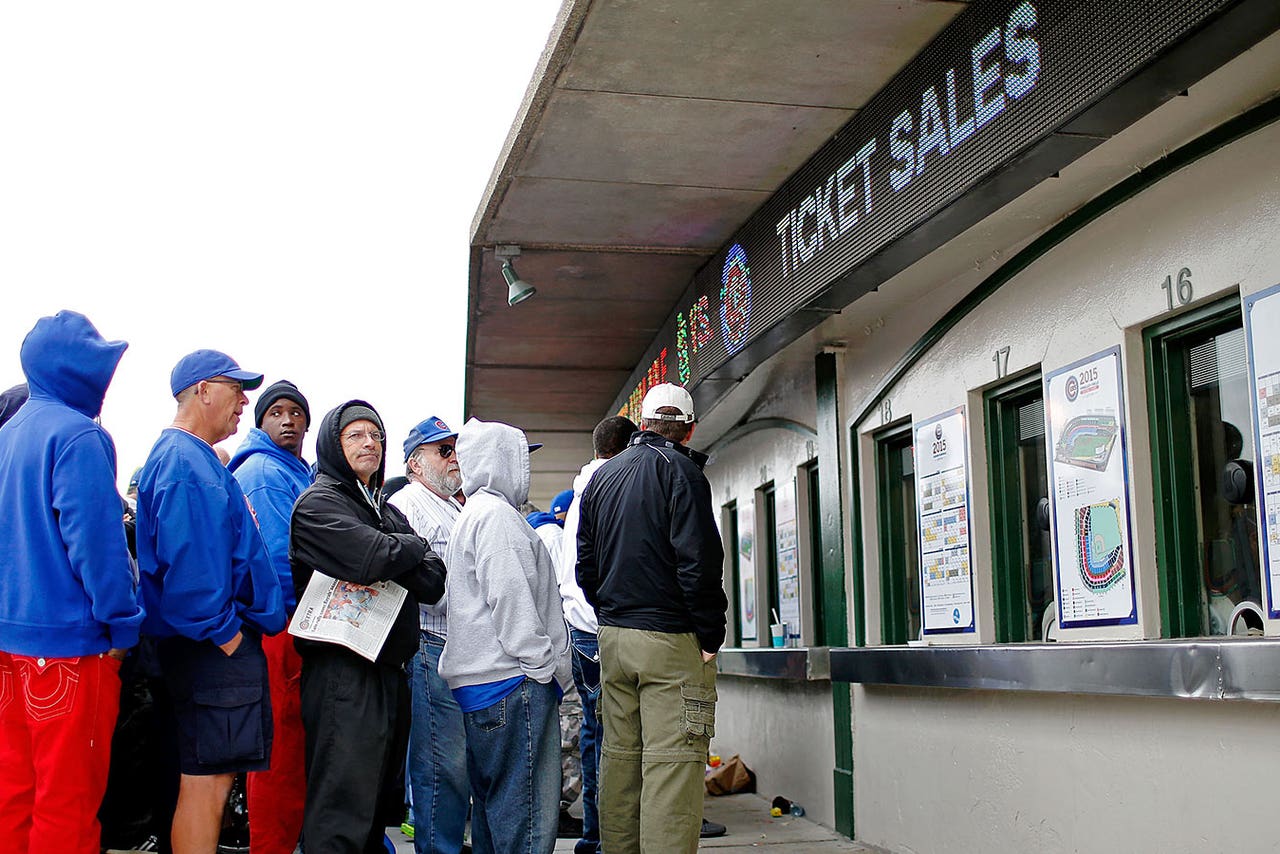 The Chicago Cubs are in the NLCS for the first time since 2003, but it won't be a bear market when it comes to tickets for fans looking to get into Wrigley Field to see the series firsthand.
Prices on the secondary market for seats at Games 3, 4 and 5 in Chicago are through the roof, with seats for the games -- scheduled for next Tuesday, Wednesday and Thursday against either the Mets or Dodgers – easily going for more than $1,000.
According to ticket aggregation website TiqIQ, the average ticket price for tickets to the games is $1,357.85 as of Thursday. That figure is nearly double the average price of tickets to the San Francisco Giants' 2012 NLCS games at AT&T Park, where the average seat cost $687.15, setting the previous high for NLCS games since TiqIQ started collecting data in 2010.
That, of course, doesn't mean that every ticket to see the Cubs next week will cost a month's rent or more, but fans looking for the cheapest way in should expect to fork over several hundred dollars.
Currently, the least expensive Game 3 tickets listed on TiqIQ -- in the sixth row of the upper deck down the first-base line -- are going for $489 each, with tickets priced similarly for Games 4 and 5. StubHub, another popular ticket resale site, has Game 3 seats in the outfield terrace sections selling for as little as $449, with the cheapest outfield bleacher seats going for $492 a pop.
For those looking to get a little closer to the action, the most affordable field-level box seats on TiqIQ check in at $1,332 apiece for a pair in the 11th row of Section 38, with StubHub's cheapest box seats, also in Section 38, starting at $1,120. (As it happens, tickets near the "Steve Bartman seat," in Section 4, can be had for as little as $1,424 on TiqIQ.)
And for the biggest spenders, seats directly behind home plate, in dugout boxes 19 and 22, are listed for a minimum of $4,750 on StubHub, with seats in other sections listed for even more. It's a pretty penny, sure, but then again, even a view from across the street won't come cheap for these games.
Wrigleyville Rooftops operates the viewing sections atop four buildings along Waveland (left field) and Sheffield (right field) Avenues, with tickets for Game 3 ranging anywhere from $250 apiece (in the 3609 Sheffield building) to $400 (in the 3639 Sheffield building) with food and drinks included. Sheffield Baseball Club, atop 3619 Sheffield, is charging $260 before taxes and fees for each game of the NLCS, and a view from Wrigley View, at 1050 Waveland, goes for $399 plus tax.
The long story short? If you want to see the NLCS in person on the North Side next week, it ain't gonna be cheap. But for a playoff-starved fan base like the Cubs' it's probably a small price to pay to see the team competing for something that actually matters. And should Chicago continue on its charmed playoff run and advance to the World Series for the first time in 70 years, fans will probably find themselves wishing that $500 was all it cost to see the action firsthand.
---
---