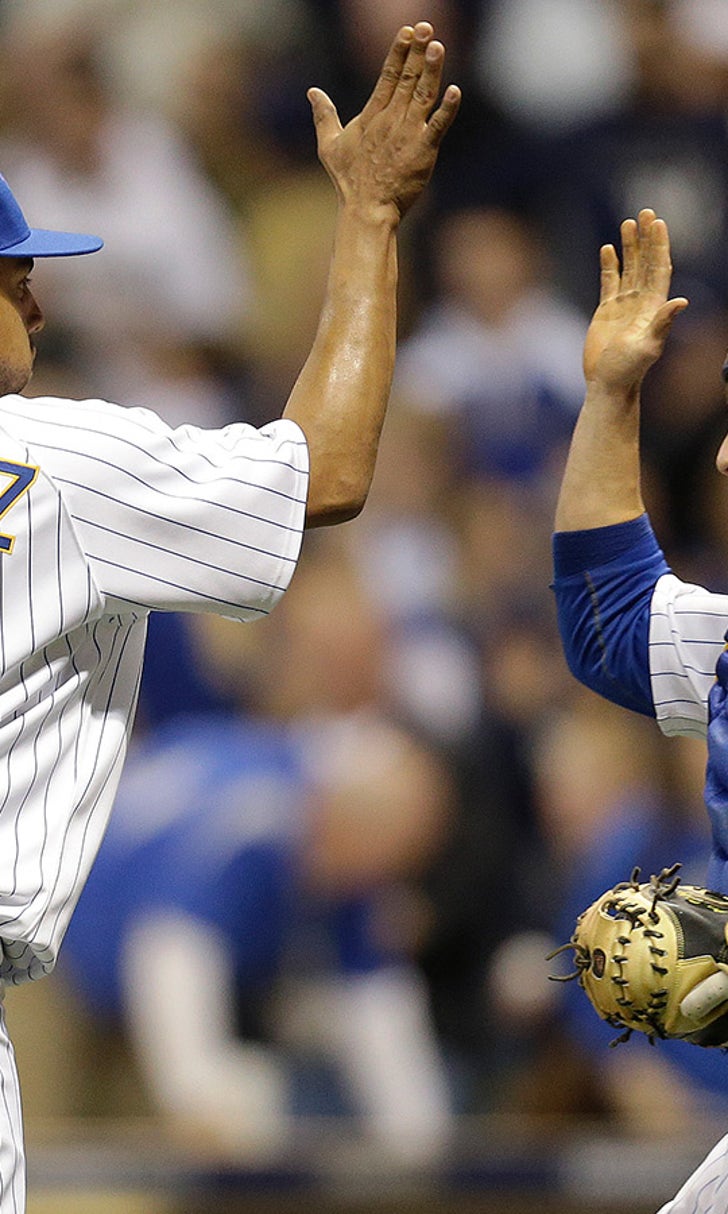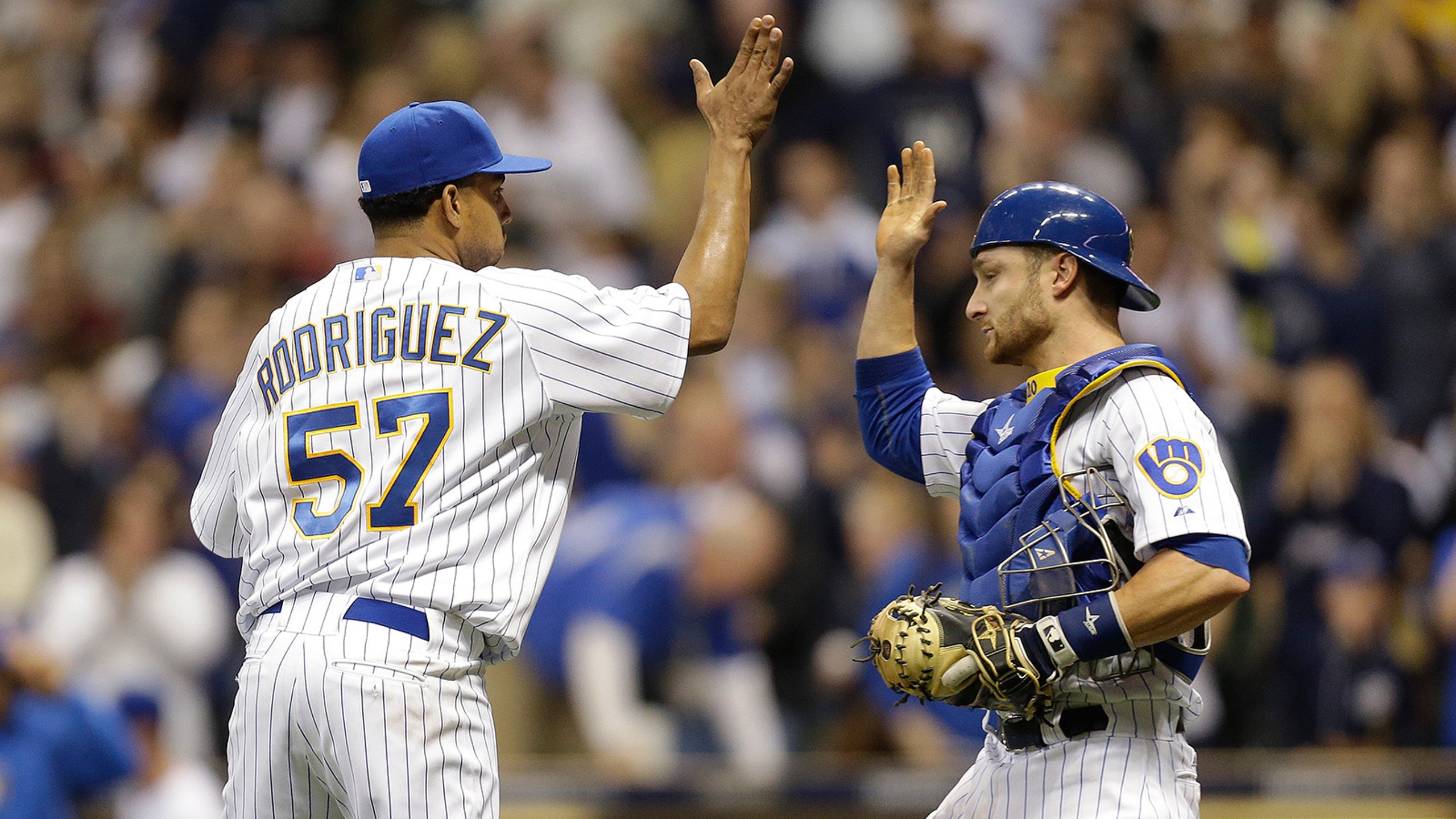 The meaning of the Brewers' winning streak
BY Rob Neyer • April 15, 2014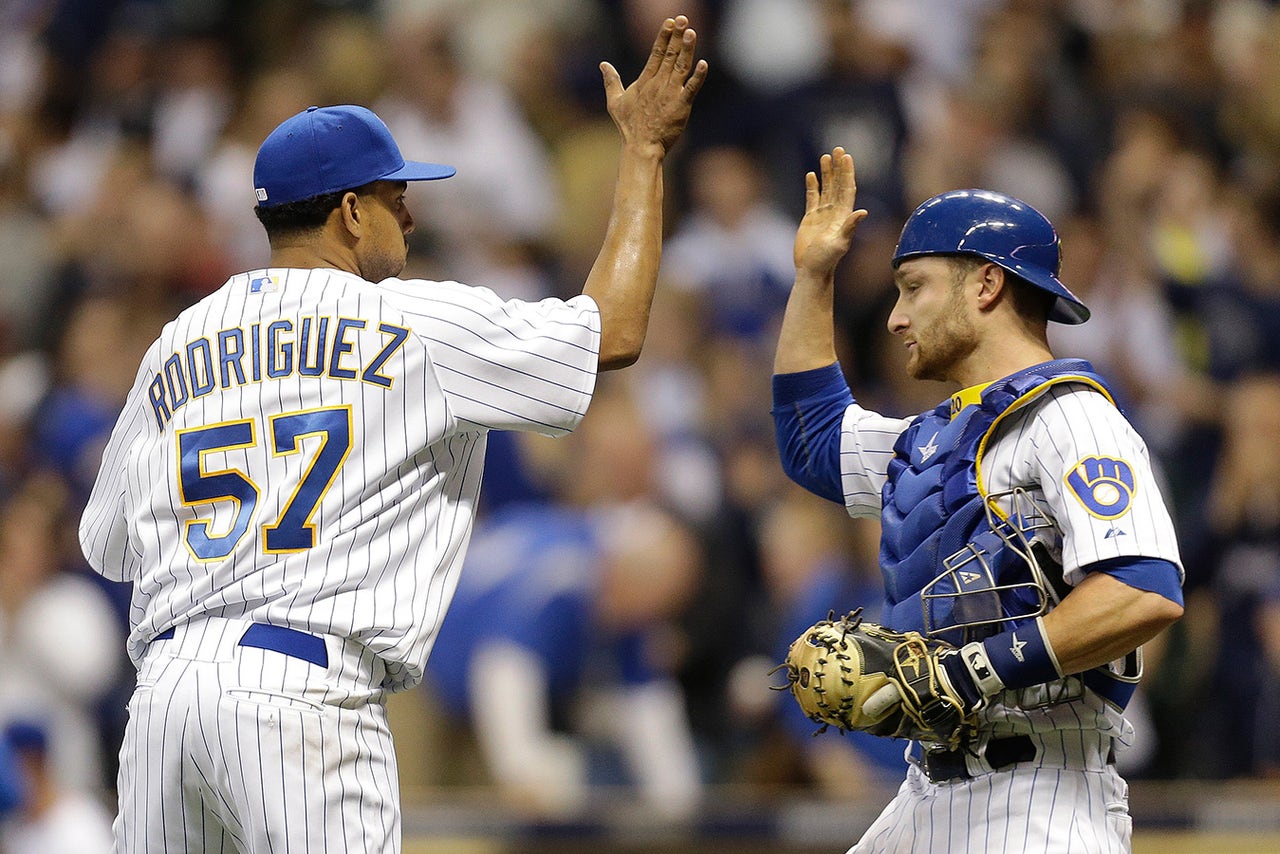 Okay, so the Brewers won't go 160-2 this season. Monday night, Lance Lynn and the rest of the Cardinals took care of that, busting Milwaukee's nine-game winning streak.
As our friend Jeff Sullivan pointed out yesterday, the Brewers' playoff chances have skyrocketed in just two weeks, going from roughly 15 percent on Opening Day to better than 30 percent now. Which makes me exceptionally happy, since the Brewers were my surprise pick in the National League.
Perhaps the most unlikely development in Milwaukee -- I mean, aside from a Phoenician stray dog becoming even more popular than watery beer -- has been the dominance of the Brewers' starting pitchers. Last year, Brewer starters finished with a 4.20 ERA, just 11th best in the National League. This year, they're second with a 2.46 ERA. That's why the Brewers are 10-3.
Granted, the bullpen's also been tremendous. But this shouldn't be too surprising, since the bullpen's stocked with some fine pitchers and a bullpen can do just about anything over the course of a few weeks. It's the starting pitchers who have been and probably will be the key to the Brewers' season, so it's worth wondering just how real those starting pitchers might be. To that end, here's Mr. Sullivan:
Excelling? Yes. Exciting? Not particularly.
Before checking, I semi-assumed the issue for the Brewers' starters has been staying healthy. But that's not really right. Just last season Lohse, Gallardo, and Peralta each started more than 30 games. Garza made 24 starts, Estrada 21. Overall, the Brewers' current five starters combined for 140 starts last season. That's enviable!
Most teams will be thrilled if their five best starters combine for 140 starts.
So it's not health that made us think the Brewers' rotation wouldn't be really good this season. It's those five starters' past performances. Here are some numbers for you:
111 108 105 98 97
Those are the ERA+'s for Gallardo, Garza, Lohse, Peralta, and Estrada; career numbers for everyone except Lohse, who gets just 2010-2014 (he's been good, but hardly terrific in these five seasons). Maybe this goes without saying, but it's difficult to win 90-some games without a Cy Young candidate, and before the season there weren't any Cy Young candidates in this bunch. Which means there still aren't.
Of course, the good news is that if you've got five good starting pitchers, there's a decent chance that one of them will luck into a Cy Young candidacy. And if none of the other four un-luck or injure into a 5.38 ERA, you're on your way.
So what are the chances of all that happening? According to the latest, precisely 32.2 percent. Which should be highly exciting if you're a Brewers fan. Predicting the future, though ... Phil Birnbaum just published a comprehensive treatise about the inherent limits of predicting what a baseball team will do. Birnbaum's lede:
We're not far into the season, so that 6.4 figure remains highly relevant. Before the season, we had the Brewers winning around 80 games. Now we've got them winning around 85 games, but they might still win 80. They might easily win 80. With a bit less ease, they might win 75.
When I was much younger, I might have gone looking for consolation when faced with such uncertainty. Now, I find it refreshing. There are so many terrible things that are supposed to happen while I'm still drawing breath, but the unpredictable nature of the universe means at least some of those terrible things won't actually come true.
Same thing with baseball. Imagine how monotonous these next six months would be if we knew exactly what's going to happen. Our knowledge of the future is just approximate; while we might be quite good at choosing six or seven of the 10 postseason teams, we're no good at choosing which six or seven.
A few weeks ago, I chose the Milwaukee Brewers. But I chose them with great humility, because I have some modest idea of how little I can know.
Rob Neyer regularly consoles his followers on Twitter .
---
---