Major League Baseball
Major League Baseball
Ted Turner wants namesake ballpark as green space
Published
Dec. 10, 2013 5:59 p.m. ET

When the ballpark named after Ted Turner is demolished in four years, the media mogul hopes the city of Atlanta will convert the vacant area into green space.
The Atlanta Braves announced last month that in 2017, they will move out of Turner Field and into a new 42,000-seat, $672 million stadium complex in Cobb County. Atlanta Mayor Kasim Reed said after the announcement that Turner Field would be torn down to make way for a large-scale development.
''I've been so shocked by them moving the Braves out of Atlanta,'' Turner, 75, said in a recent interview with The Associated Press before his Captain Planet Foundation gala. The event drew nearly 700 attendees, including environmental activist Erin Brockovich, to raise funds for its programs and to recognize environmental stewardship.
''I just learned the last couple of days that they intend to tear the stadium down,'' said Turner, who previously owned the Atlanta Braves franchise. ''I thought maybe they'd find, yet, a woman's soccer team or something like that. ... But the idea of turning it into a green-space park would be wonderful.''
Turner has continued to spread the green message, promoting sustainable energy and furthering other environmental causes through his foundation. Turner thinks having green space would be beneficial for the area once Turner Field is gone.
''It would be nice,'' he said. ''It's hard to put a price tag on it. But there's a lot of shopping already in the area so I'm not sure shopping - I just really haven't given it a whole lot of thought, yet.''
Melissa Mullinax, a spokeswoman for the city of Atlanta, said Monday that officials have yet to make final plans for the area after the demolition of Turner Field. The infrastructure of the stadium was originally built for the 1996 Summer Olympics before being converted to a baseball park that opened in 1997.
----
Follow Jonathan Landrum Jr. at http://twitter.com/MrLandrum31
---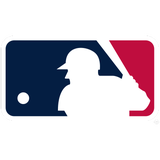 Get more from Major League Baseball
Follow your favorites to get information about games, news and more
---