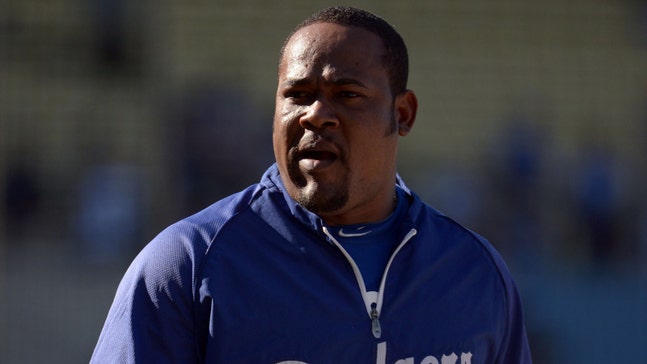 Tearful Juan Uribe says goodbye to Dodgers after trade to Braves
Published
May. 27, 2015 4:18 a.m. ET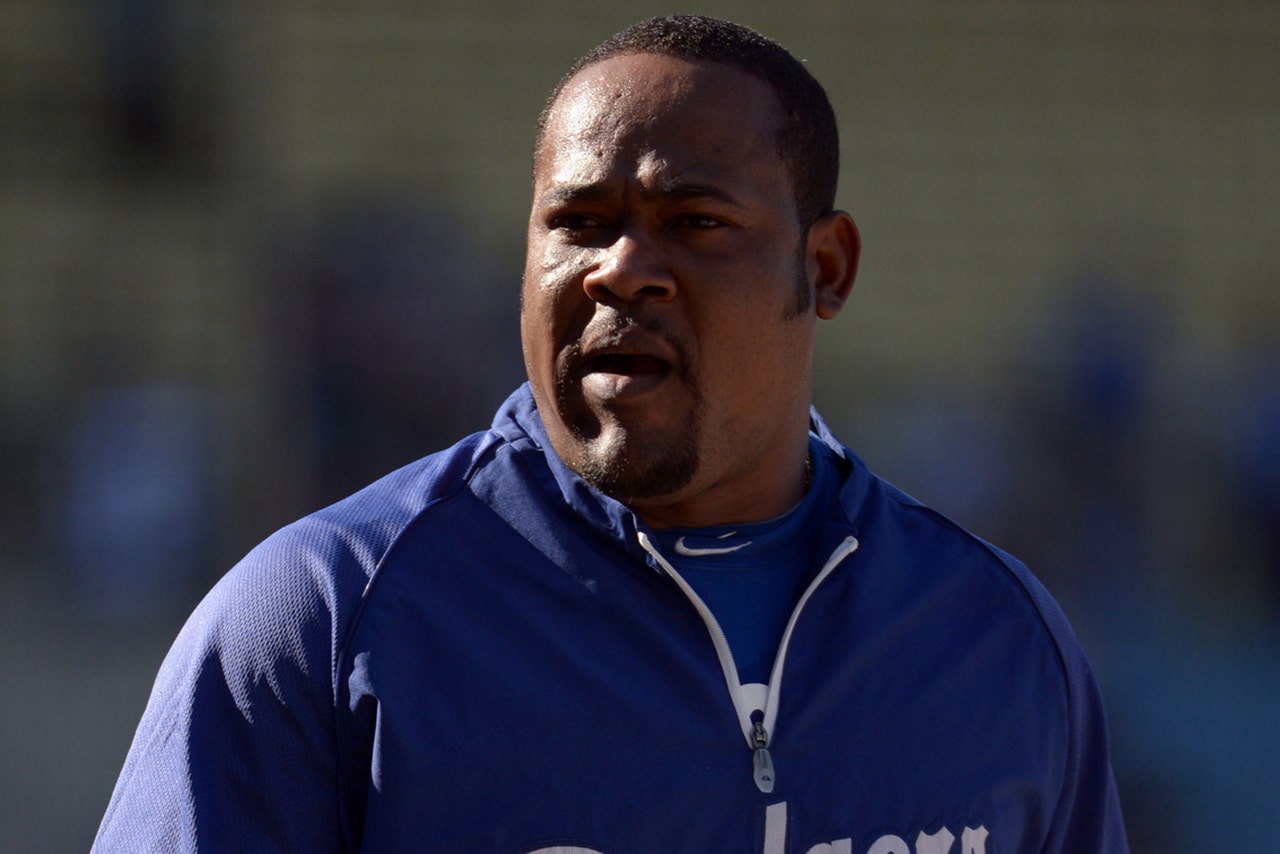 Every professional sports player knows that trades come with the territory, and Juan Uribe has been traded before, but that doesn't make his trade from the Los Angeles Dodgers to the Atlanta Braves any easier for the veteran infielder.
The trade is still pending approval, but is expected to be completed by Wednesday.
As he spoke to reporters after the Dodgers' win Tuesday night over the Braves, tears welled up in Uribe's eyes as he confirmed the news of a six-player trade that would send him to the Braves in exchange for infielder Alberto Callaspo, amongst other players.
Yahoo! Sports' Tim Brown beautifully described the moment in his piece on Uribe's reaction to the trade:
In addition to being beloved by his teammates in his four-plus seasons with the Dodgers, the 36-year-old Uribe created one of the most memorable moments in recent Dodgers history, one that just so happened to come at the expense of the Braves.
With the Dodgers down 3-2 in Game 4 of the 2013 NLDS, Uribe smashed a two-run homer down the left-field line that gave the Blue Crew a decisive 4-3 lead, sending them to the NLCS.
Now, Uribe is off to help the team that he so memorably defeated.
(h/t Yahoo! Sports)
---
---