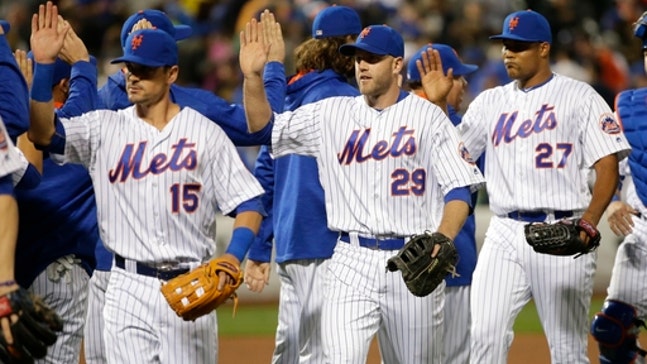 Syndergaard outduels Scherzer, Mets top Murphy, Nationals
Published
May. 18, 2016 3:36 a.m. EDT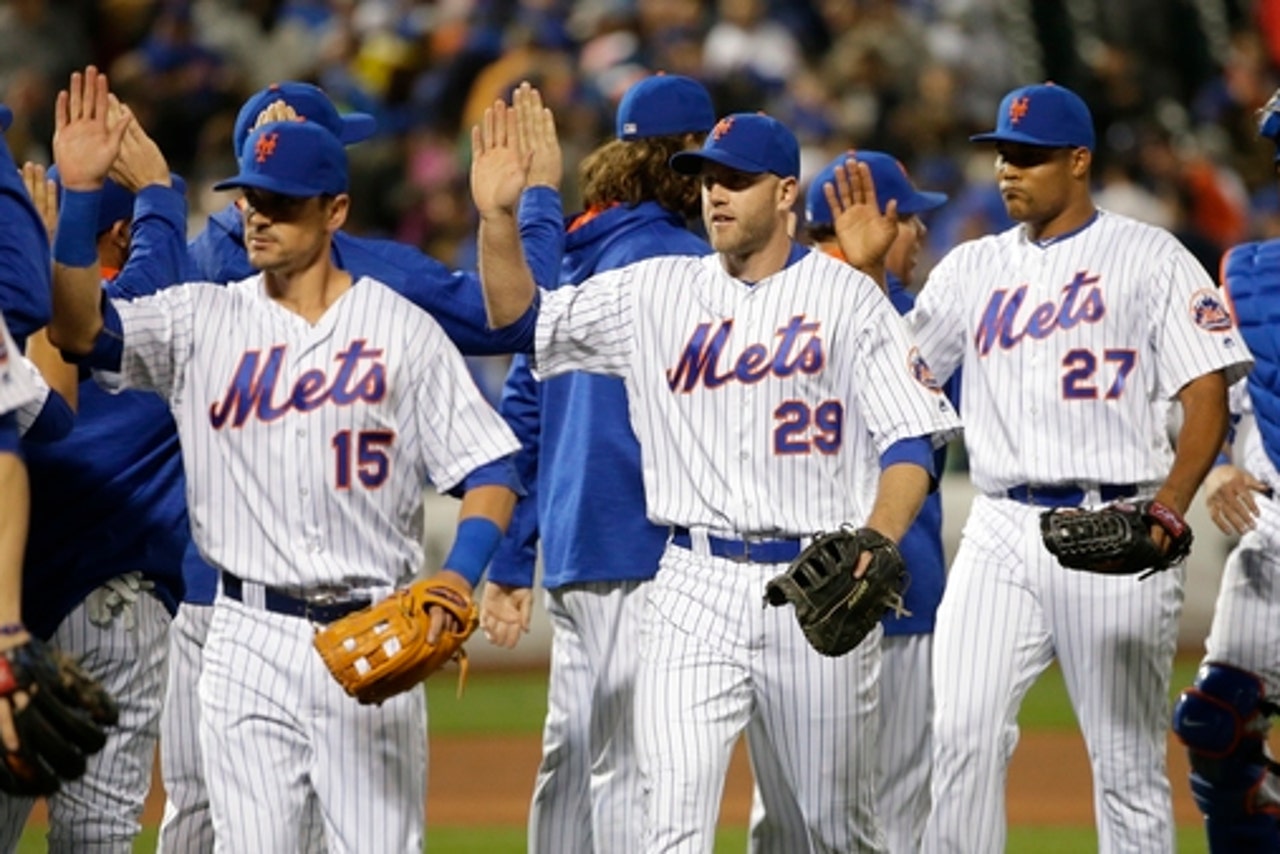 NEW YORK (AP) Noah Syndergaard readily admits he had no chance at the plate against Max Scherzer. On the mound, though, the young Mets ace more than held his own.
Syndergaard brought his 100 mph heat and struck out 10, Curtis Granderson homered on Scherzer's first pitch, and New York beat the Washington Nationals 2-0 Tuesday night to stop a four-game skid.
''I think he rises to the challenge,'' Mets manager Terry Collins said.
Syndergaard shows little emotion on or off the field, but was pumped up to face a former Cy Young Award winner who threw two no-hitters last year and fanned a record-tying 20 in his last start.
''It just adds that much more,'' Syndergaard said.
Daniel Murphy returned to Citi Field with a major league-best .400 batting average and drew two early standing ovations, then got booed. The former Mets postseason star got one of five hits Syndergaard (4-2) gave up in seven innings.
''Very nice of them,'' Murphy said of the cheers.
Michael Conforto also homered as the Mets sent the NL East leaders to their third straight loss. Jeurys Familia worked the ninth for his 13th save in as many chances.
Scherzer (4-3) also struck out 10 in his first start since fanning a record-tying 20 against Detroit in his last outing. Kerry Wood set the modern mark of 33 strikeouts in consecutive starts in 1998.
''It's just one of those outings where, when you lose, it's always frustrating, because you go back and think how you can pitch better,'' Scherzer said. ''At the end of the day, I did pitch well, just not well enough.''
This was the first game in the majors this season in which both starters fanned at least 10.
Syndergaard, who hit two home runs at Dodger Stadium in his previous start, struck out both times against Scherzer.
''I couldn't see anything he was throwing up there,'' Syndergaard said. ''I don't know how anybody hits that guy.''
Scherzer allowed just three hits in 6 1/3 innings but two of them left the ballpark.
Granderson led off with a high fly that kept carrying and landed beyond the right-field wall. It was some late revenge for him - last October, Granderson popped up for the final out when Scherzer pitched a no-hitter and fanned 17 at this stadium.
''First time that's ever happened to me, giving up the first pitch as a home run,'' Scherzer said.
Syndergaard came out blazing, exactly a year after he earned his first career win. Now the hardest thrower among big league starters, the 23-year-old righty hit 100 mph with seven of his pitches in the first inning. He was under control, too, walking none.
Nationals slugger Bryce Harper hit an easy comebacker and struck out twice against Syndergaard. Earlier in the day, they ran into each other at an ESPN presentation at the midtown theatre where ''The Lion King'' is playing, and Harper joked that it was a bit awkward.
Harper had walked in 10 straight games, tying a franchise record, but went 0 for 4.
Asked whether he ever considered pitching around Harper, Syndergaard simply said: ''No, not at all.''
Murphy homered in a postseason-record six straight games last October, and got a standing ovation when the Mets played a one-minute video montage of his highlights on the scoreboard before the game. He waved his hat to acknowledge the cheers.
Murphy got another ovation when he batted for the first time, but got booed his next time up. Murphy became a free agent after helping the Mets reach the World Series, and the second baseman signed a $37.5 million, three-year deal with the Nationals.
ROSTER MOVE
Mets INF Matt Reynolds was promoted from Triple-A Las Vegas and made his major league debut. Batting ninth, he went 0 for 3. Reynolds was on the NL playoff roster last year after SS Ruben Tejada was injured, but didn't play. ''I should apologize to Matt Reynolds. First game in the big leagues, got to face that guy. That's not real fair,'' Collins said.
TRAINER'S ROOM
Mets: 3B David Wright was pulled after his bad back acted up during batting practice. He said postgame that he was day-to-day. ... 1B Lucas Duda didn't start because of a stiff back. Collins said Duda got an injection Monday to help, and would probably sit Wednesday vs. Nats lefty Gio Gonzalez.
UP NEXT
Nationals: Gonzalez (2-1, 1.93 ERA) is 9-4 lifetime against the Mets. He's handled Granderson well, striking him out 10 times in 30 at-bats.
Mets: Bartolo Colon (3-2, 3.53) gave up five earned runs at Dodger Stadium in his last start, the most he'd allowed since last Aug. 21.
---
---