Major League Baseball
Major League Baseball
Strasburg beats Lincecum, wins 14th
Published
Aug. 15, 2012 1:00 a.m. ET

Stephen Strasburg might be pushing closer to that management-imposed innings limit — whatever the number might be in the mind of the brass.
Washington's ace brushed off questions on the topic, and so did manager Davey Johnson. There are more important matters at hand with the NL East-leading Nationals rolling as they head into a key stretch against the division at home.
Strasburg capped Washington's longest road trip of the season by winning his third straight start in a 6-4 victory over the San Francisco Giants on Wednesday.
He outpitched Tim Lincecum in the process.
''It's out of my control,'' said Strasburg, who now stands at 139 1/3 innings. ''I'm just doing everything I can to help this team win games, and it's all going to take care of itself in the end.''
One hitter Strasburg (14-5) didn't have to face: All-Star game MVP Melky Cabrera. He was suspended 50 games earlier in the day for a positive testosterone test.
Danny Espinosa hit a go-ahead two-run homer in the third inning, Jayson Werth drove in three runs and Kurt Suzuki added a sacrifice fly for Washington, which won a fourth straight series and now heads home for key series against division opponents New York and Atlanta.
Strasburg struck out seven and walked four in six innings, allowing two runs and four hits.
''He pitches. Guys talk about his power stuff but he knows what he's doing out there,'' said Suzuki, who came to the Nationals in an Aug. 3 trade from Oakland. ''He's got all the hype around him. Being on the outside looking in, you always wonder. Being in a different league, and now to be catching him, you see what it's all about.''
Lincecum's latest shaky outing was over after just four innings.
Brandon Crawford hit a two-run single for the Giants, who began the day in a first-place tie atop the NL West with rival Los Angeles. The Dodgers were set to play a night game at Pittsburgh.
For the Giants, losing the game was secondary to losing Cabrera. The news broke about an hour before first pitch, and Giants manager Bruce Bochy called his players together in a meeting to tell them.
Major League Baseball announced Cabrera tested positive for testosterone - and he won't be back until either next season or at the earliest the playoffs, depending how far San Francisco were to advance.
''My positive test was the result of my use of a substance I should not have used,'' Cabrera said in a statement released by the union. ''I accept my suspension under the Joint Drug Program and I will try to move on with my life. I am deeply sorry for my mistake and I apologize to my teammates, to the San Francisco Giants organization and to the fans for letting them down.''
Cabrera is batting .346 with 11 home runs and 60 RBIs in his first season with San Francisco and is five hits shy of 1,000 in his big league career.
''Ultimately, it was just a bad decision,'' catcher Buster Posey said.
Lincecum (6-13) lost his second straight start after winning three of the previous four for the Giants, who ended a stretch playing for 20 straight days and will have a day off Thursday in San Diego ahead of a weekend series with the Padres.
The umpire crew turned to instant replay to determine whether Michael Morse's hit to lead off the fifth was a home run or a double off the top of the wall in right-center. The double stood, and Morse extended his hitting streak to 12 games.
Lincecum struck out five and walked one but labored for most of his brief outing. He threw 38 pitches in the first inning when Washington scored twice, then gave up a towering drive to right-center by Espinosa in the third before being lifted for a pinch-hitter in the fourth.
That ended Lincecum's best stretch of the season - he had allowed only five earned runs over 20 innings going into the game - and left the two-time NL Cy Young Award winner once again searching for answers.
Strasburg, on the other hand, was quietly effective while beating the Giants for the second time in his career.
The Nationals right-hander allowed Crawford's single in the second after opening the inning with back-to-back walks, but was otherwise strong in his first outing at the Giants waterfront ballpark.
He struck out Posey in the third after a nine-pitch duel with the All-Star catcher, then struck out the side in the fifth.
Espinosa's home run was his 13th of the season and fourth in his past 12 games.
Tyler Clippard pitched the ninth for the Nationals, allowing a two-out single to pinch-hitter Hector Sanchez and an unearned run when first baseman Adam LaRoche lost Pablo Sandoval's popup for an error that allowed Sanchez to score from second. Clippard held on for his 25th save.
Sandoval insists the Giants will move forward without Cabrera.
''We are a team. We're trying to make the playoffs,'' Sandoval said. ''We're going to fight.''
NOTES: Strasburg walked four for the second straight game, matching his season high. ... San Francisco C Posey will be behind the plate as much as possible in the coming weeks without him getting worn down. ... Johnson on Bochy: ''Bochy reminds me of Whitey Herzog trying to get all those switch-hitters in there. Whitey liked to get eight of `em in if he could.'' ... Cabrera had been in the original lineup batting third and playing LF. Gregor Blanco played in his place and added an RBI single. ... Lincecum failed to reach five innings for the sixth time in his 25 starts this year. Before this season, he'd done so only 15 times. ... San Francisco's Brandon Belt has nine hits in his past 16 at-bats and is hitting .407 (24 for 59) in his past 18 games. ... Home run king Barry Bonds attended the game and received a standing ovation when he made an early exit.
---
---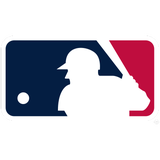 Get more from Major League Baseball
Follow your favorites to get information about games, news and more
---