Major League Baseball
Major League Baseball
Strasburg allows no runs in five innings
Published
Sep. 6, 2011 1:00 a.m. ET

Stephen Strasburg's lost year appeared to evaporate from the moment he started his walk from the bullpen. The crowd again gave him a standing ovation, all the way to the dugout. Washington Nationals pitching coach Steve McCatty again joked he was the ''Steve'' the fans had come to see.
The radar gun again registered in the high 90s. The 90 mph changeup remained almost unhittable. The main man himself downplayed his accomplishments, as he always does, while his manager, teammates and opponents exhausted their supply of superlatives.
In his first major league start since undergoing Tommy John surgery, the 2011 edition of Strasburg was every bit as impressive as the 2010 version that wowed the baseball world. The 23-year-old right-hander allowed two hits over five shutout innings before the bullpen blew the lead in the Nationals' 7-3 loss to the Los Angeles Dodgers.
''He was outstanding. He looked totally relaxed, totally in control,'' manager Davey Johnson said. ''He had all his pitches working. He made it look easy. Real low pitch count. Looked strong at the end. ... It was just like he hadn't been out.''
Last year's magical days of ''Strasmus'' came to an abrupt end when the 2009 No. 1 overall draft pick felt his elbow pop on Aug. 21 in Philadelphia, and his long road back began when he had the now-familiar, career-saving ligament replacement surgery last Sept. 3. He wound his way through six minor league rehab starts with four teams in four states over the last month, culminating with a return to the majors that was easily the most anticipated event of the season for a Nationals club trying to avoid a fourth consecutive last-place NL East finish.
Daylong rains from the remnants of Tropical Storm Lee threatened to postpone the game, but, when it came time to play, the weather put itself on hold for the pitcher wearing jersey No. 37 and those gotta-love-'em traditional high red knee-socks.
His workload carefully monitored, Strasburg threw 56 pitches, 40 for strikes. The fastball peaked at 99 mph. He struck out four, didn't walk a batter, and a string of 11 retired in a row ended when Juan Rivera was generously given a hit for a ground ball that went under shortstop Ian Desmond's glove.
''The game seemed it was in slow motion out there,'' Strasburg said. ''From what it felt like in the debut last year, I felt I'd kind of been through it before, so I was definitely a lot more relaxed out there, really focusing on just trying to execute pitches and get guys out.''
Strasburg emphasized again he is much stronger than before, having spent his year conditioning the rest of his body. He's expected to get three more starts this season, but he doesn't expect the full payoff to come until 2012.
''It's not like I was waiting 368 days for this time,'' he said. ''I'm still on a mission here. I wanted to get stronger, mentally and physically, through this process. I had something that I wanted to work on every single day. I didn't waste a minute waiting for this time to come, because I knew it was going to come sooner or later.''
Strasburg was set to get the win when he departed with a 3-0 lead, but Dodgers tied it in the sixth. Then even the weather gave up on the game, at least temporarily, as the rain returned in the seventh to force a 31-minute delay and empty the ballpark of all but a hardy few.
Those that remained saw Rod Barajas' two-run double in the eighth inning off Henry Rodriguez (3-3) put the Dodgers ahead for good, giving Kelly Jansen (2-1) the win.
Strasburg even scored his first career run, part of a three-run second inning. He reached by laying down a sacrifice that turned into a two-base throwing error. Strasburg wound up at second on the play, went to third on Desmond's single and came home on Jayson Werth's groundout.
Of course, there was no way Strasburg could match his major league debut, when he struck out 14 Pittsburgh Pirates on June 8, 2010. He finished 5-3 as a rookie, with a 2.91 ERA in 12 starts.
Only a few thousand fans were in the stands when Strasburg started tossing in the outfield at 6:44 p.m., and there were dozens - instead of hundreds - peering over the railing when he entered the bullpen to start his warmups. More filtered in as the game went along, but Nationals Park was never more than half-full despite the announced attendance of 29,092 - well short of the expected sellout.
The game started five minutes late, and Strasburg's first pitch was a 96 mph fastball that was fouled away by Dee Gordon. On a 2-1 pitch - clocking 97 mph - Gordon punched the ball to left-center and legged out a double. He was left stranded when Strasburg retired the next three batters.
Strasburg started cruising in the second, striking out Andre Ethier with a 90 mph changeup and Aaron Miles with a 99 mph fastball. He worked fast - just as he did as a rookie - barely pausing between pitches and making everyone else look like slowpokes by comparison.
Sensing Strasburg's night was nearly done, the crowd was on its feet with two outs in the fifth. Strasburg rewarded them by getting Justin Sellers to foul out to third baseman Ryan Zimmerman on a 97 mph fastball. Strasburg then headed toward the dugout, where he was greeted on the top step with a handshake from Johnson.
''He's someone that the Nationals should probably trade to us if they knew what was best for us,'' Dodgers starter Ted Lily said with a laugh. ''Maybe things will work for him over here.''
Notes: Strasburg was activated from the 60-day disabled list before the game. The Nationals also recalled RHPs Yunesky Maya and Craig Stammen, LHP Atahualpa Severino and OF Corey Brown from Triple-A Syracuse, and purchased the contracts of RHP Brad Peacock and INF Steve Lombardozzi from Syracuse. Peacock, Severino, Lombardozzi and Brown made their major league debuts. ... Washington moved RHP Cole Kimball (right shoulder) to the 60-day DL, released RHP Adam Carr and designated RHP Garrett Mock for assignment. ... The Dodgers recalled C Tim Federowicz, RHP John Ely and INF-OF Jerry Sands from Triple-A Albuquerque. ... Los Angeles 3B Casey Blake underwent season-ending surgery to repair a pinched nerve in his neck. ... RHP Chien-Ming Wang (2-3) will start for Washington on Wednesday against LHP Dana Eveland (1-0). Eveland is 0-1 with a 7.94 ERA in two games against Washington. ... Ramos has a 10-game hitting streak. ... Washington 2B Danny Espinosa struck out his first three times at the plate to give him seven Ks in a row, the longest streak by Nationals player since baseball returned to the nation's capital, according to STATS LLC.
---
---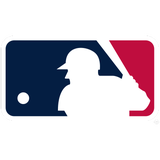 Get more from Major League Baseball
Follow your favorites to get information about games, news and more
---