Major League Baseball
Major League Baseball
Still going strong into World Series, Giants' Bumgarner rules Game 1
Published
Oct. 22, 2014 3:11 a.m. ET

KANSAS CITY, Mo. — He has now pitched 256 innings this season, including nearly 40 in the playoffs. And it does not appear that Giants left-hander Madison Bumgarner has even broken a sweat.
"He's a big, strong boy," Giants catcher Buster Posey said, smiling as he talked about the 6-foot-5, 235-pound Bumgarner in our postgame interview. "He could probably pitch until December and be fine."
December? One more start in October will suffice, assuming this World Series goes five games. I'm guessing it will, even after the Giants' resounding 7-1 victory and pummeling of Royals righty James Shields on Tuesday night.
I'm guessing that the Royals will hit right-hander Jake Peavy in Game 2 better than they hit Bumgarner, guessing that Royals rookie right-hander Yordano Ventura will rise to the moment the way he often did in the minors — assuming, of course, that the shoulder tightness that knocked him out of Game 2 of the ALCS is not an issue.
Then again, who knows? The Royals finally have lost after eight straight victories to start the postseason, and they could be forgiven if the mere thought of facing Bumgarner again leaves them completely unhinged.
He is that good, folks, right there with left-hander Jon Lester as the pre-eminent postseason pitcher of this generation. Lester, even after his blowup with the Athletics in the AL Wild Card Game, owns a 2.57 ERA in 84 postseason innings. Bumgarner is at 2.54 in 74 1/3 innings — and rates a more significant edge if you include Fielding Independent Pitching (FIP) in the comparison.
This October? Bumgarner has worked at least seven innings in all five of his starts, the best such streak in the postseason since Curt Schilling did it six times in 2001. Yes, pitching in the Wild Card Game gave Bumgarner an extra opportunity. But in 38 2/3 innings this postseason, he has struck out 33, walked six and held opponents to a .451 OPS. Bumgarner's own OPS in 343 career plate appearances is .463.
A veteran scout — and former pitcher — texted me during Tuesday night's game, unsolicited.
"Bumgarner is unreal," the scout said.
What stood out?
"Just the ability to create angle and pitch north and south with the fastball," the scout said. "The 20 mph difference with the curveball helps also."
Bumgarner put everything on display against the Royals, getting three of his strikeouts on curveballs of 75, 74 and 67 mph. He also caught a line drive right back to him and started a double play, evoking memories of the Phillies' Cliff Lee toying with the Yankees in Game 1 the 2009 World Series.
Lee was 31 then, seemingly at the peak of his powers, though he did not pitch as well later in that series. Bumgarner, on the other hand, just turned 25 on Aug. 1. And though pitching is fragile — remember Matt Cain? Tim Lincecum? — Bumgarner could be the gift that keeps on giving for the Giants, considering the club-friendly contract extension that he signed on April 17, 2012.
The deal, at minimum, will be five years, $35 million, running from 2013 to '17. It also includes a club and/or vesting option for '18 and club option for '19. Yet, Bumgarner's salary will not rise above $12 million unless he hits certain escalators tied to the Cy Young voting. And even if both options are exercised, he still will only be 30 at the end of the contract.
Did Bumgarner sell himself short? It certainly would appear that way. But we're talking about a country kid from North Carolina who likely feels that he has all the money that he will ever need. Bumgarner enjoys hunting, fishing, feeding the animals on his farm. And pitching. Definitely pitching.
He enjoyed himself Tuesday night. He competed as feverishly as always. And at the end, during our postgame interview, he acted as if he had just gotten in his work during a spring training game in Arizona.
Incredible, when you think about it. These aren't exhibition games in March. These are postseason games in October. And goodness gracious, Madison Bumgarner is still going strong.
---
---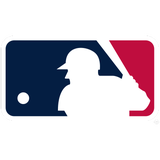 Get more from Major League Baseball
Follow your favorites to get information about games, news and more
---