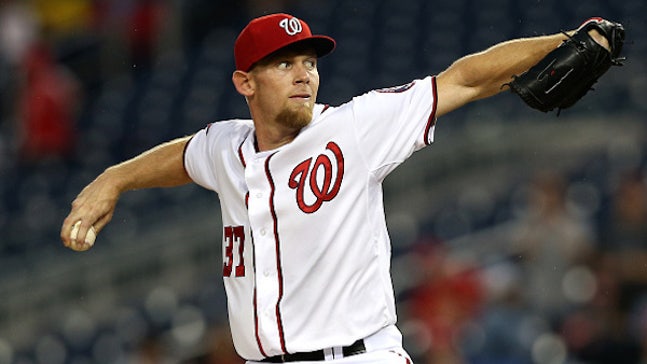 Stephen Strasburg is hurt again
Published
May. 6, 2015 9:16 a.m. ET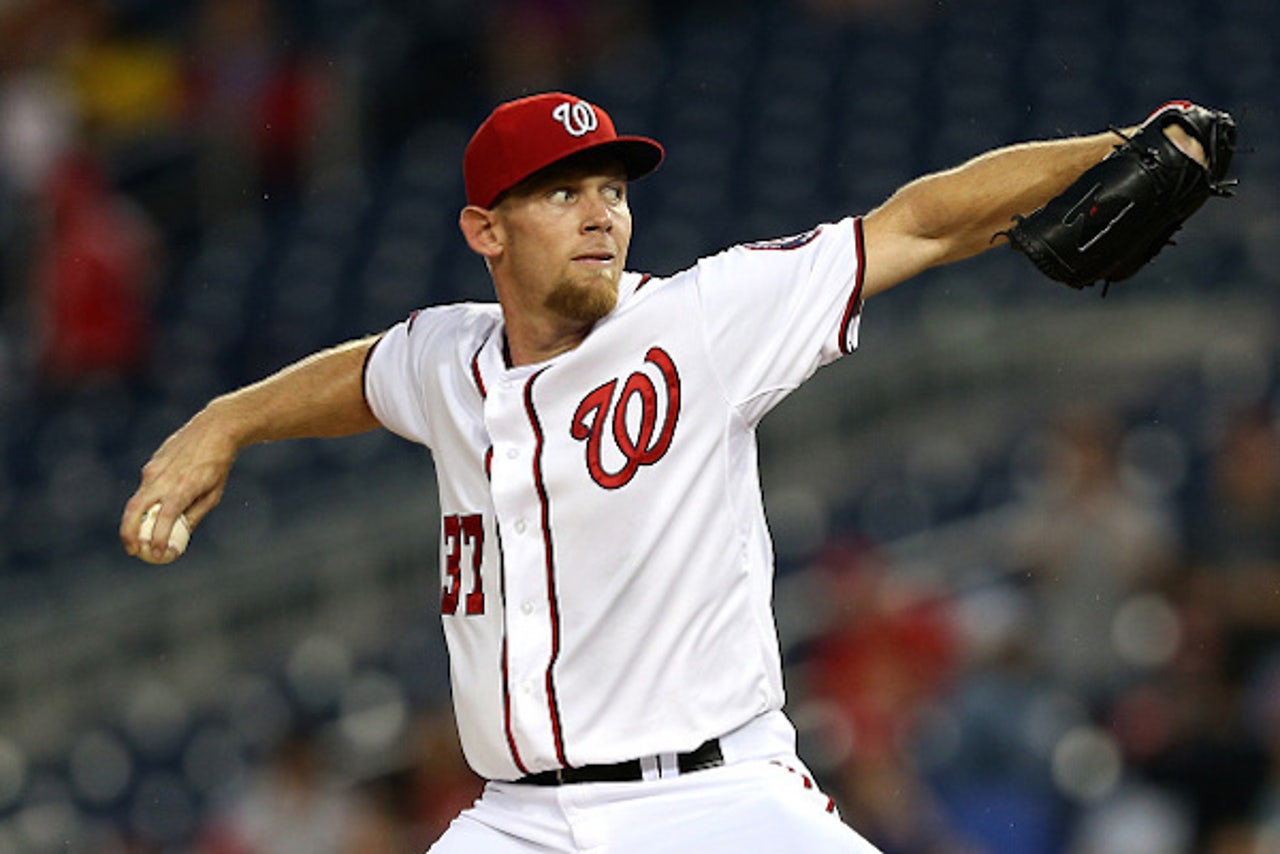 By Ryan Phillips
On Tuesday night, Washington Nationals starting pitcher Stephen Strasburg left his start after just three innings thanks to a shoulder injury. Strasburg appeared to be in some discomfort starting in the first inning, but continued to pitch before leaving early. It is yet another setback for a guy who seems to always be getting injured.
Strasburg is set to see a chiropractor on Wednesday, so at least this doesn't seem to be another arm injury. But for a guy who has had a multitude of shoulder problems and sat out a year following Tommy John surgery, this is just another ailment to throw onto the pile. It seems the 26-year-old's violent delivery will always cause him health problems.
During Tuesday's start, Strasburg needed 64 pitches to get through three innings, and he allowed two runs on four hits while also walking two batters. He took the loss and is now 2-3 on the season with a 4.73 ERA and a 1.61 WHIP. This year opponents are hitting a whopping .307 off of him. Those are horrendous numbers for a guy many thought would be the next big thing when he was selected with the No. 1 pick in the 2009 MLB Draft.
Strasburg appeared to finally be reaching his potential last season as he had his best statistical campaign. He made 34 starts, pitched 215 innings, and finished with a 14-11 record, a 3.14 ERA and a 1.12 WHIP. He piled up 242 strikeouts and had a WAR of 3.5.
But this year has been a mess for the former super-prospect. His aforementioned delivery puts a ridiculous amount of strain on his body and he is bound to have serious issues as a result. This breakdown of his mechanics spells things out pretty well.
Hopefully this winds up not being a big deal. But we wouldn't be surprised if Strasburg has to sit a significant portion of this season because of an injury.
More from Rumors and Rants:
---
---