Major League Baseball
Major League Baseball
Sheffield's HR helps Mets handle Nats
Published
May. 26, 2009 5:10 a.m. ET

Gary Sheffield hit a drive to the top of the left-field wall, just before the fence reaches the 15-foot, 8 1/2-inch mark. A fan reached out and touched the ball.

Tiebreaking, three-run homer or RBI double?

While the intial call was home run, Washington manager Manny Acta argued and three umpires went inside for a video review. For six minutes, players and fans at Citi Field wondered.

Crew chief Larry Vanover finally signaled home run, and the banged-up New York Mets went on to beat the hapless Washington Nationals 5-2 Monday night.

Sheffield himself was curious during the wait.

"I went down to see it on TV, but they were showing both managers," he said. "They didn't show the replay, so, you know, I got kind of scared."

He wound up with his fourth homer of the season and No. 503 in his big league career. Since Carlos Delgado got hurt and Sheffield began playing regularly as the cleanup hitter on May 13, the 40-year-old is hitting .395 (15 for 38) with two doubles, three homers and nine RBIs. He's raised his average from .178 to .277.

"I knew I can DH every day, but playing the outfield is a different story," said Sheffield, who hasn't played more than 21 games in the outfield since 2005.

Already without Delgado (hip surgery) and catcher Brian Schneider (back), the Mets were missing shortstop Jose Reyes (calf) and right fielder Ryan Church (hamstring).

Reyes, sidelined for the eighth time in 11 games, could be put on the disabled list if he doesn't improve by Friday. An MRI on Church showed no damage.

Carlos Beltran was back in center and went 2 for 3 after moving to designated hitter for the weekend series at Boston because of a sore right knee. Thrown out at the plate by right fielder Austin Kearns in the first inning, Beltran will have an MRI Tuesday.

"I just want to make sure that everything is going to be fine and it's not going to get worse," he said.

He felt knee pain while running and batting right-handed.

"Mentally I know something is wrong," he said.

Ramon Martinez, the No. 3 shortstop, was 0 for 3 with a sacrifice fly, a day after coming out in the eighth inning because of a tight lower back.

"Out pitchers have to carry us at this point, until we kind of get our feet back," Mets manager Jerry Manuel said.

On a night when the Mets wore red caps as part of Major League Baseball's Memorial Day initiative, John Maine (4-3) limited the Nationals to one run and four hits in six innings and improved to 4-1 in his last six starts. New York's bullpen held on despite shaky performances by Bobby Parnell, J.J. Putz and Francisco Rodriguez, who returned from back spasms to get his 13th save in 13 chances.

"I feel some discomfort," Rodriguez said. "Tightness. Sore. A little bit of pain."

Before 41,103, the largest crowd since opening day, there were 16 walks and the Mets won for the second time this season when walking nine.

With the score 1-1 in the sixth, Luis Castillo doubled leading off against John Lannan (2-4) and Beltran walked. Pitching coach Randy St. Claire made a trip to the mound, and Sheffield guessed inside because Lannan had been pitching him that way. He homered on the next pitch.

"I knew the fan got a hand on it, and I thought he reached below the orange line," Lannan said. "Once they went to check it out, I knew they weren't going to give it to us."

Umpires refused comment. Acta, whose team is a major league worst 13-31, maintained it wasn't a homer, even after viewing replays.

"I am standing by what I said. If you reach out, that ball is not going out of the ballpark," he said.


Note


Sheffield's homer was the 32nd in 21 games at Citi Field, a fraction of the 87 in 23 games at the new Yankee Stadium. ... The last rubble of Shea Stadium was removed during the 10-game trip, giving the Mets a full parking lot surrounding Citi Field. ... Ryan Zimmerman singled in the third and has reached base safely in 43 consecutive games, topping the Montreal/Washington season franchise record set by Tim Raines in 1986. He is three shy of Rusty Staub's overall franchise record. ... Lannan, the only non-rookie in Washington's rotation, gave up five runs, eight hits and four walks in five-plus innings. ... Daniel Cabrera entered in the seventh for his second relief outing in 156 major league appearances. He got just two outs and walked the bases loaded. ...
---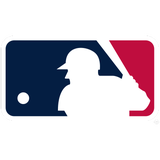 Get more from Major League Baseball
Follow your favorites to get information about games, news and more
---