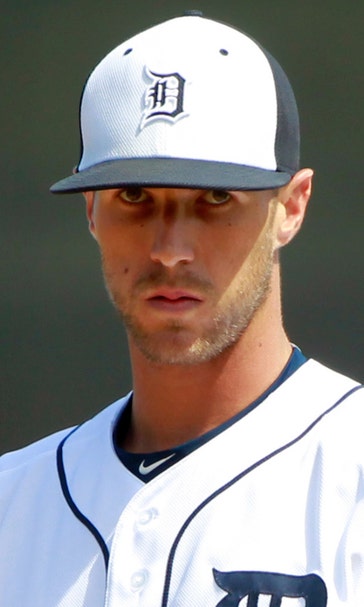 Shane Greene on Yankees trade: 'I felt like I got dumped'
April 21, 2015

Shane Greene has found success early on with his new team, the Detroit Tigers. But that doesn't mean he's forgotten about the rejection he felt when he was first traded by the Yankees, the only team he ever knew.
All those feelings came back to him when Greene and the Tigers welcomed his former team to Comerica Park on Monday.
"I felt like I got dumped," Greene told the Wall Street Journal when asked about the trade before Monday night's game.
During the offseason, the Yankees shipped Greene to Detroit in a three-team deal to acquire Didi Gregorius. The deal looks like a steal so far for Detroit. Greene has been one of the best pitchers in baseball, while Gregorius hasn't lived up to expectations.
Greene then took the jilted lover approach, setting out for revenge against the team that first drafted him in 2009.
"I looked at myself in the mirror, put a chip on my shoulder and went from there," Greene told WSJ.
Maybe having that chip on his shoulder is exactly what Greene needed. He's given up only one run in 23 innings pitched for the Tigers.
"I knew at that point in time my trade value was probably at its peak," Greene told WSJ. "If they were going to make a move, I was probably going to be one of the pieces. ... I know it's a business. I'm not a complete idiot, so I knew if something was going to happen, my name would be at least talked about with the situation over there. I'm excited to be here, and that's all that really matters."
(h/t The Wall Street Journal)
---
---