Major League Baseball
Major League Baseball
Seattle prepares for emotional home opener
Published
Apr. 8, 2011 5:26 a.m. ET

After nearly two months in Arizona and a six-game road trip to open the regular season, new Seattle manager Eric Wedge was ready to come home and finally enjoy a house he's rarely spent any time in.
''My family's there, but I don't think I've been there in forever,'' Wedge said as the Mariners wrapped up a series in Texas on Wednesday. ''It's exciting to get in front of our fans for the first time.''
But his home debut as the man charged with trying to turn around the Mariners will take a backseat Friday night when Seattle hosts Cleveland.
This home opener for Seattle is all about Hall of Fame broadcaster Dave Niehaus, who died from a heart attack on Nov. 10.
Friday night will be the first time in franchise history that Niehaus isn't behind the mic for a home opener. For 34 seasons, Niehaus was the narrator for baseball in the Pacific Northwest, from the first pitch in franchise history, through the final out of the 2010 season.
There was already a public celebration for Niehaus' life at Safeco Field in December and the Mariners are wearing a memorial patch dedicated to Niehaus on their uniforms this season.
Those moves were only a precursor to what will be a highly emotional pregame ceremony Friday night.
A stretch of 1st Avenue South outside of Safeco Field will be renamed Dave Niehaus Way, after the city of Seattle approved the move earlier this week. Popular Seattle rapper Macklemore will perform ''My Oh My,'' his tribute song to Niehaus penned in the days after his death.
Marilyn Niehaus, Dave's widow, will throw out the first pitch surrounded by her family. Her husband threw out the first pitch when Safeco Field opened in 1999.
Aside from the Niehaus celebration, the Mariners will honor Felix Hernandez, who last season became only the second Seattle pitcher to win a Cy Young Award, and celebrate the Gold Gloves earned by right fielder Ichiro Suzuki and center fielder Franklin Gutierrez.
And, they'll be trying to snap an early four-game losing streak that included a disappointing sweep at the hands of AL West favorite Texas and show their home fans this isn't the same Mariners team that slogged through a lackluster 101-loss season a year ago. Seattle will play 13 of its next 17 at home.
''It's a new team, a new staff, a lot of new guys,'' first baseman Justin Smoak said. ''We've got a different heartbeat as a team than we did last year. It's something to be excited about.''
Through the first six games, Seattle's offense remains the biggest issue - albeit an expected problem. In three of the last four games, Seattle scored three runs or less, wasting strong pitching performances by Michael Pineda and Hernandez in the last two outings.
Hernandez was hurt in Wednesday's 7-3 loss to Texas by three errors - two by second baseman Jack Wilson - along with Seattle's struggling offense. The Mariners have a team batting average of .233 and have just two home runs through the first week.
Seattle will also be making a roster move Friday after backup catcher Adam Moore was diagnosed with a medial meniscus tear in his right knee. Moore was injured late in Wednesday's loss to Texas and will require surgery that has yet to be scheduled. The pending roster move could have a trickle-down effect as the likely replacement, Josh Bard, is not on the 40-man roster and some juggling would be required to clear a spot for him.
Friday will also be a reunion for Wedge, who is facing off against his former team, with the Indians coming off a sweep of AL East favorite Boston.
''Everybody has to understand that we're going to continue to get better,'' Wedge said. ''The way our kids continue to compete, it will eventually show itself. I think our fans are going to appreciate that.''
---
---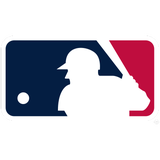 Get more from Major League Baseball
Follow your favorites to get information about games, news and more
---