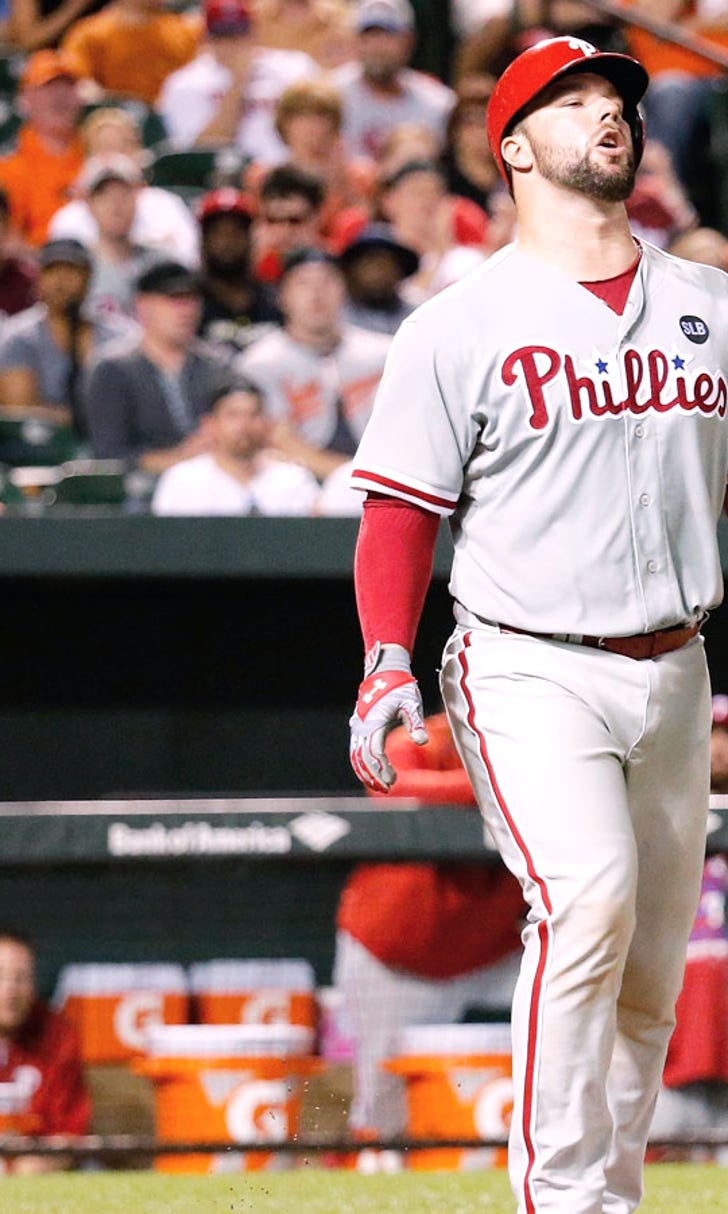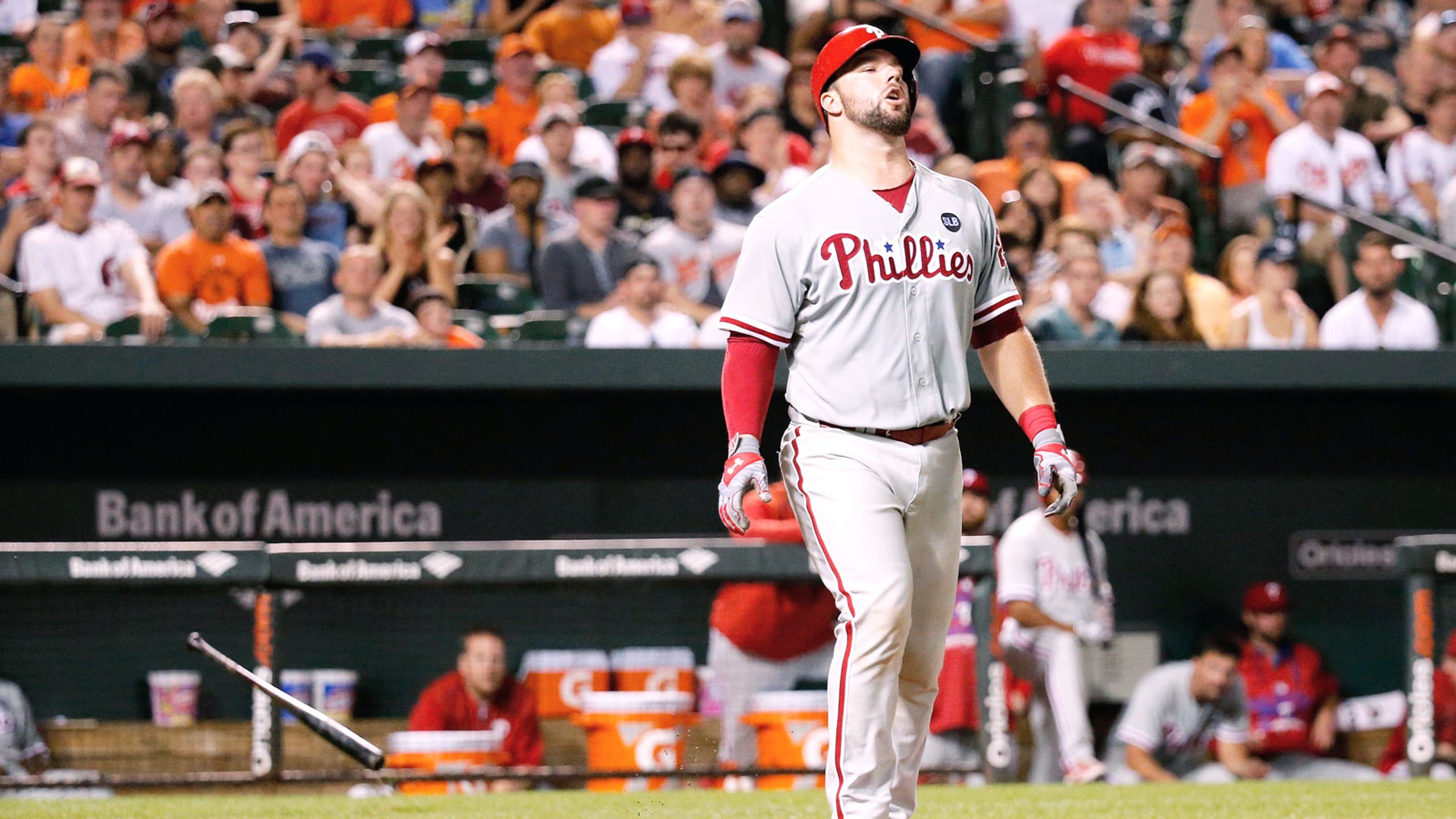 Sandberg urges Phillies to 'swing the bats' after 3rd shutout loss in 4 games
BY foxsports • June 16, 2015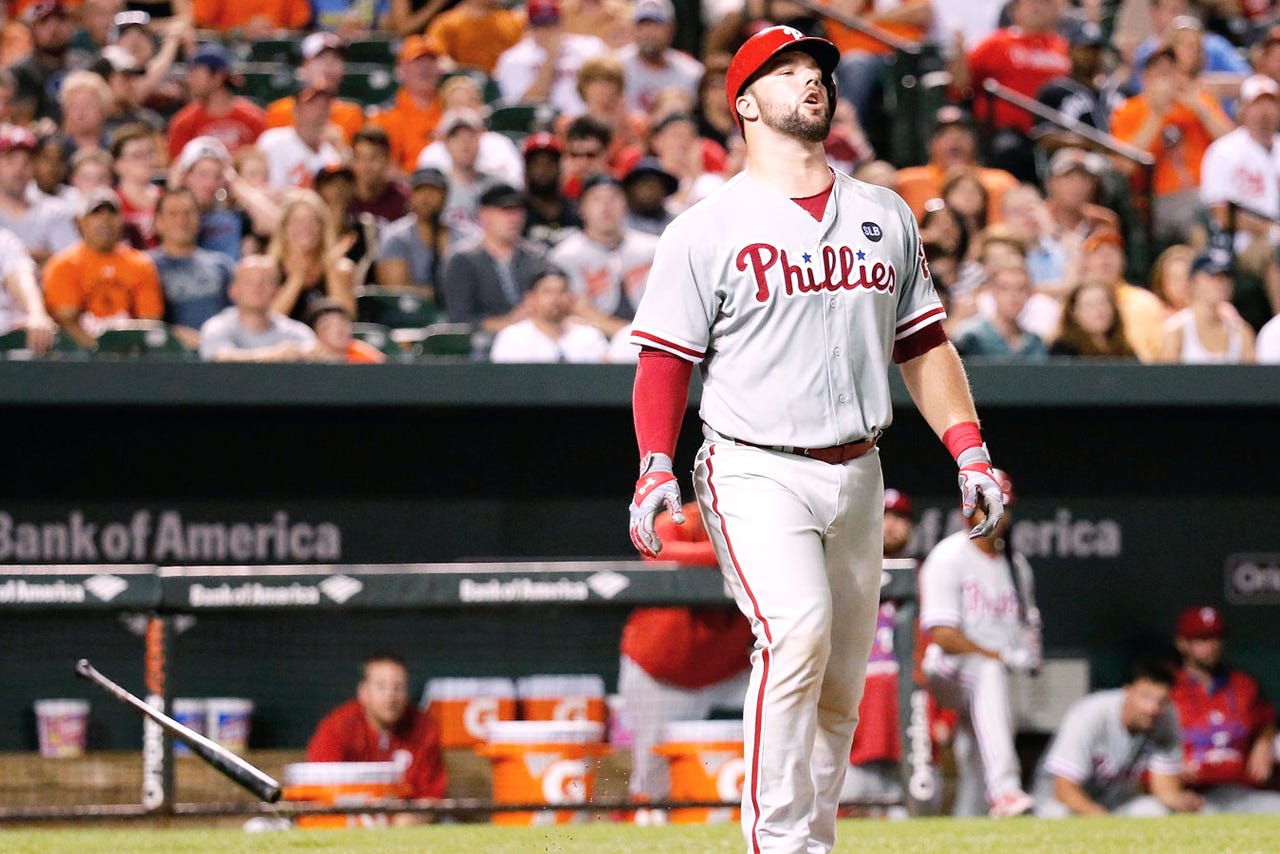 The Philadelphia Phillies pitching has been shaky this season, but even a flawless pitching staff would be hard-pressed for wins with the kind of run support the Phillies offense has been offering.
On Monday, the Phillies were blanked by the Baltimore Orioles, 4-0, their third shutout loss in four games and the Phils' seventh consecutive loss.
During its recent seven-game skid, Philadelphia's offense has produced a mere 11 runs.
Manager Ryne Sandberg has remained relatively patient throughout the scoring drought, but he's now calling upon the offense to get it going.
"We need to swing the bats," Sandberg said. "We've had a problem scoring runs. Our pitching has actually stepped up, primarily on this road trip. Our bullpen has been pretty good. We've gotten some quality starts, but we have to swing the bats to score runs. With the warm weather and being the summer, we need to put some runs up on the board."
Since compiling a season-high six-game winning streak in mid-May, the Phillies are 5-20, and are well entrenched in the NL East basement with a 22-43 overall record that has the team 13 games out of first place two-fifths of the way into the season.
Although the Phillies have faltered this season, Sandberg doesn't question his players' effort.
"I know the guys are playing hard and hustling and trying hard," he said. "And maybe trying hard to an extreme, who knows? To the side of pressing at-bats. You do that collectively with a lineup and each player takes the responsibility and has a game and grinds out at-bats and try to get a baserunner, try to turn the page and change it that way."
(h/t Philadelphia Daily News)
---
---