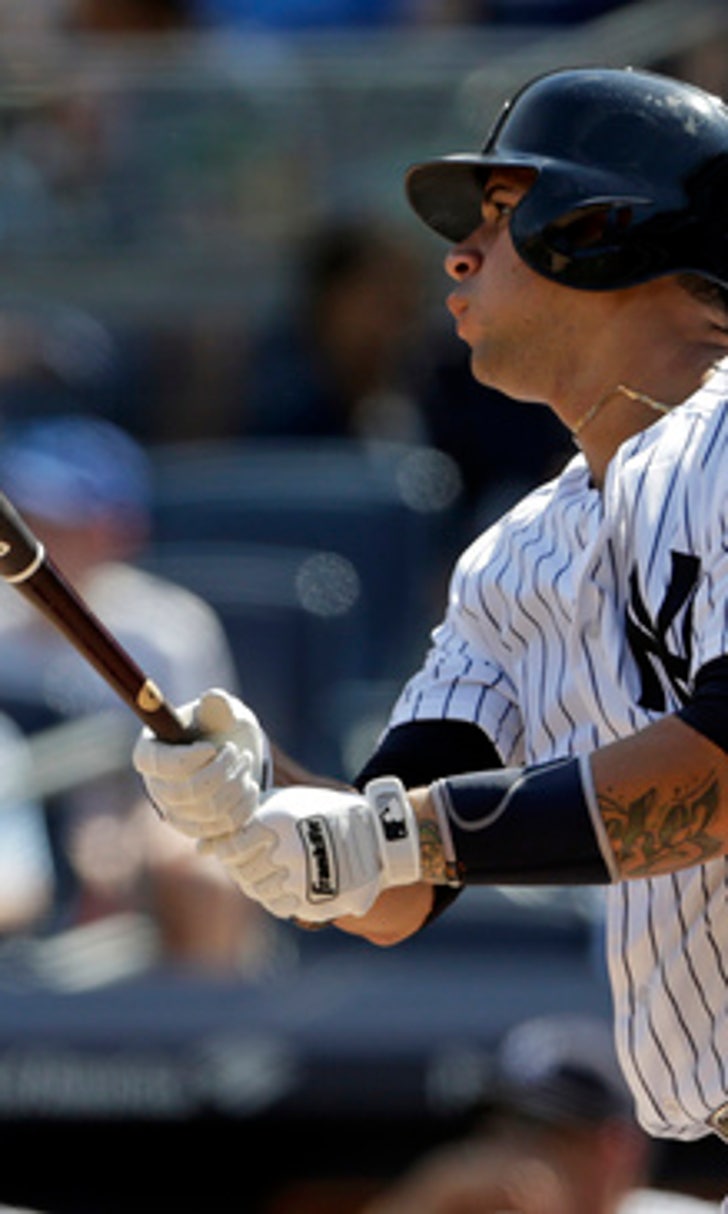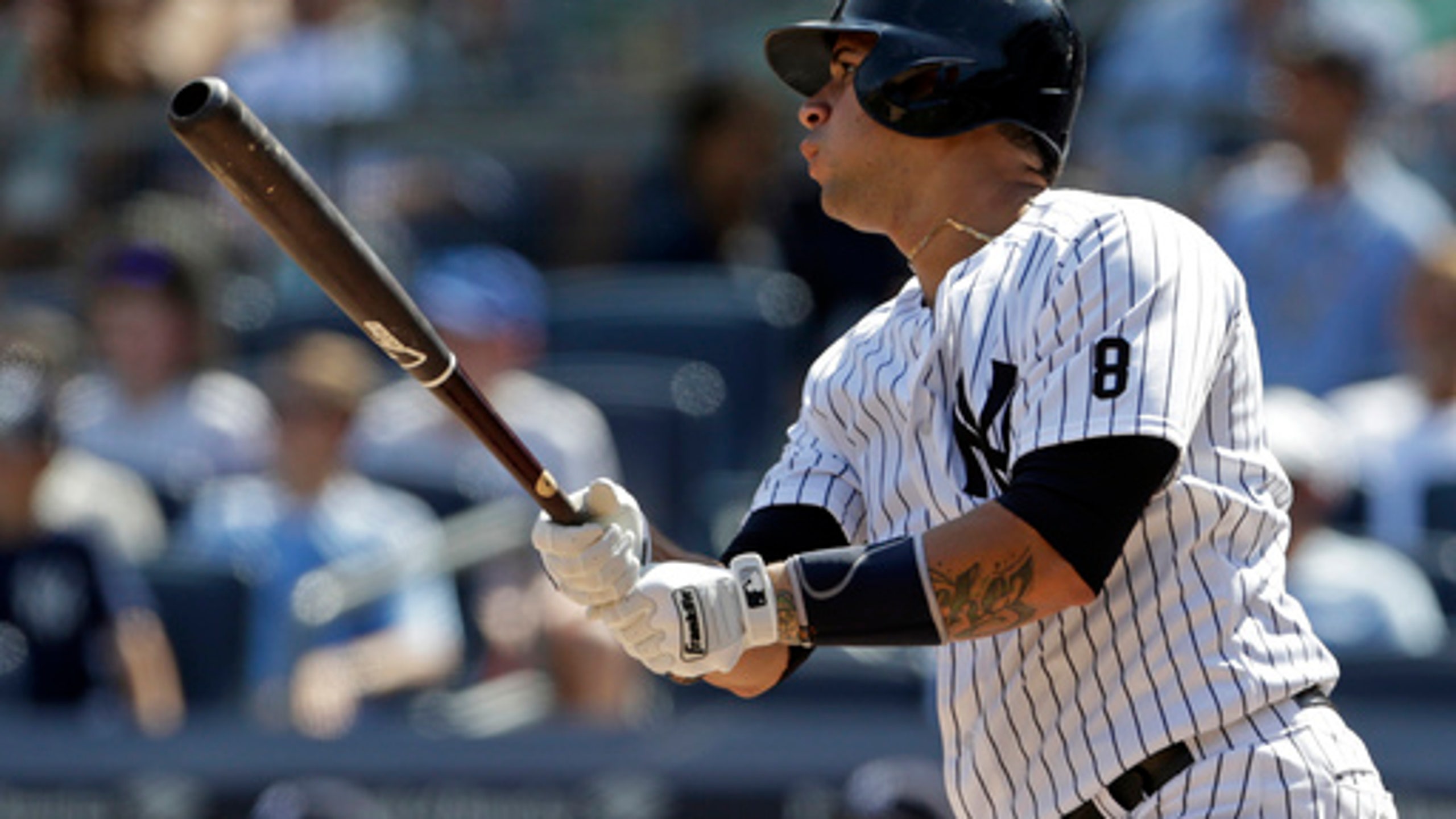 Sanchez hits another home run, Yankees rout Orioles 13-5
BY foxsports • August 28, 2016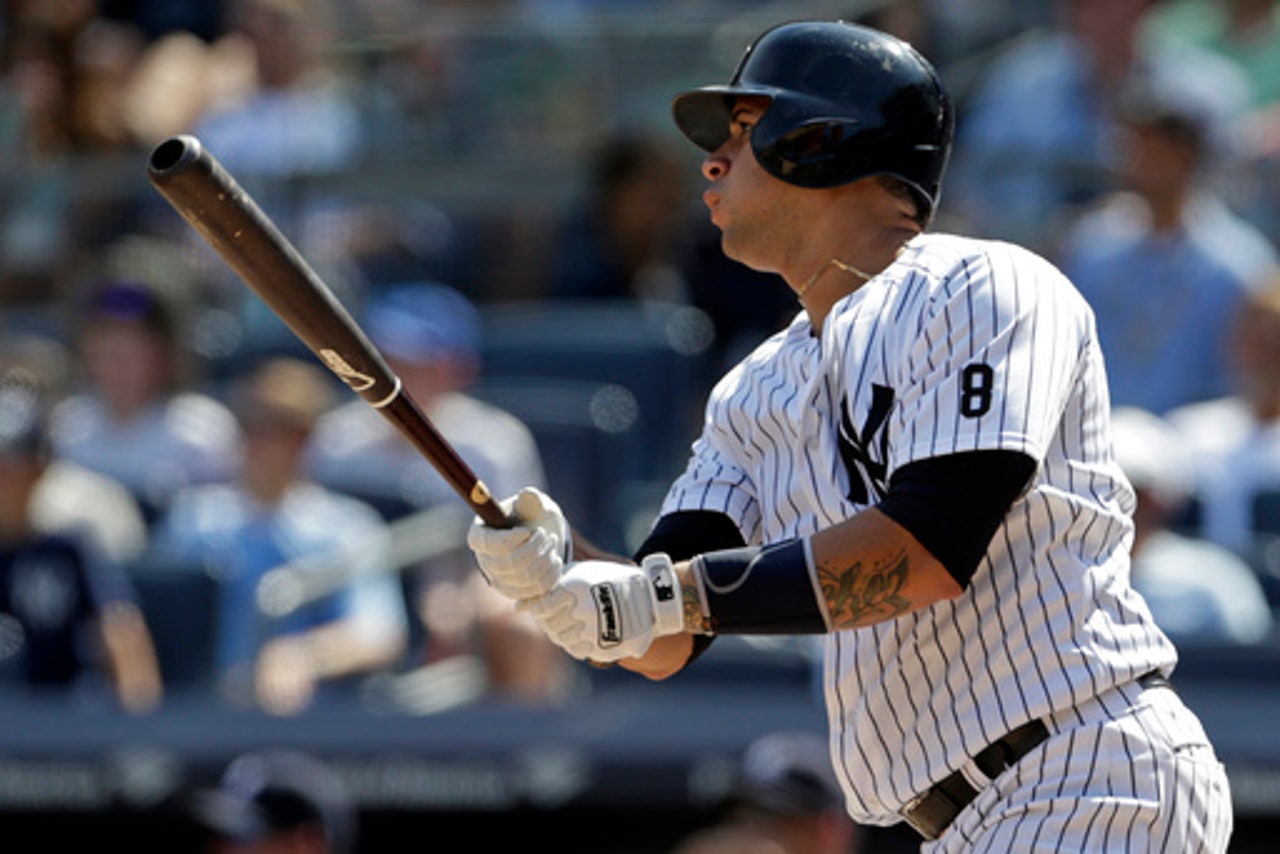 NEW YORK (AP) With each day, with every swing, this run by Gary Sanchez becomes even more remarkable.
The New York Yankees rookie hit a home run for the third straight game Saturday, highlighting a 13-5 rout over the Baltimore Orioles.
Sanchez hit a drive that bounced off the top of the right-center field wall and over. He reached 11 career home runs faster than anyone in major league history - 23 games, including two hitless games last year.
''It's fun to watch,'' teammate Starlin Castro said. ''Every time he goes to the plate, we feel like something is going to happen in a good way.''
The 11 homers are the most in a month by a rookie since Milwaukee's Ryan Braun hit 11 in July 2007, and are the most by an American League rookie since Oakland's Mark McGwire hit 15 in May 1987.
After the catcher connected, the crowd of 38,843 emphatically chanted his name. Mark Teixeira stepped out of the batter's box, pausing the game and allowing the 23-year-old to tip his batting helmet to the fans from the top of the dugout steps.
Sanchez said it was his first curtain call.
''It's very exciting to hear your name being called out by the fans. It's a very exciting moment,'' he said through a translator.
Sanchez is now hitting .400 with 21 RBIs in 21 games this year.
Castro and Aaron Hicks also homered as the Yankees won their fourth in a row. A day after trouncing the Orioles 14-4, New York moved within 2 1/2 games of them for the second AL wild-card spot.
Chris Davis homered twice and Mark Trumbo hit his big league-leading 39th home run for Baltimore, which has dropped three straight.
Castro had four hits and drove in three runs, Hicks also drove in three runs and Brian McCann got three hits and drove in two.
Every Yankees starter has gotten a hit in back-to-back games for the first time since July 26-27, 2009.
''We've gotten a lot of production up and down the lineup,'' manager Joe Girardi said. ''Everyone seems to be contributing.''
Tommy Layne (1-1) pitched a scoreless inning for the win.
Dylan Bundy (7-5) gave up five runs in four innings.
''Anytime you can't get through five or six innings it's not a quality start and I didn't give my team a very good chance to win today,'' he said. ''That's my fault and I got to get better next time.''
The Yankees got 18 hits and drew seven walks. For all that offensive output, it was a disputed play on the bases that put them ahead.
Baltimore led 2-1 in the third when with two outs, singles by Teixeira, Didi Gregorius and Castro brought home the tying run.
With runners at the corners, Castro broke for second. Catcher Matt Wieters' throw was then cut off by shortstop J.J. Hardy as Gregorius tried to steal home.
Hardy's throw appeared to be in time, but Gregorius neatly tucked in his right arm and extended his left arm across home plate.
Umpire Ron Kulpa called Gregorius out, but the Yankees challenged and the ruling was overturned. After the review, McCann hit an RBI double for a 4-2 lead.
TRAINER'S ROOM
Yankees: McCann returned to the starting lineup after being away following the death of his grandmother.
UP NEXT
Yankees: LHP CC Sabathia (8-10, 4.33) was originally scheduled to pitch Monday in Kansas City. But Girardi made a switch, starting Sabathia instead of RHP Michael Pineda. Girardi cited Baltimore's better numbers against right-handed pitching and the Royals' success vs. lefties.
---
A previous version of this story mistakenly called Gary Sanchez a switch-hitter. He's a right-handed hitter.
---
---