Major League Baseball
Major League Baseball
Sanchez flashes brilliance while making history
Published
Jul. 11, 2009 8:45 a.m. ET

Who would have figured that Randy Johnson's left arm could deliver history twice this season?


downlevel descriptionThis video requires the Adobe Flash Player. Download a free version of the player.


Johnson earned his 300th career victory last month, and you heard plenty about that. Then came Sunday's start against the Astros, when a left shoulder strain forced him out in the fourth inning. He landed on the disabled list, leaving the Giants with little choice but to summon a wobbly left-hander who had very recently been banished to the bullpen.

Just like that, Jonathan Sanchez had his second chance.

Sanchez started against San Diego on Friday night, and, in a startling FOXSports.com exclusive, he is probably going to start for San Francisco again very soon. He spun one of the most improbable no-hitters in recent baseball memory, beating the Padres, 8-0, as his father watched nervously from the stands at AT&T Park.

Sanchez threw 110 pitches and was perfect until the eighth, when an error at third by veteran Juan Uribe accounted for the visitors' only baserunner. It was a sublime performance for a 26-year-old whose lack of command had long compromised his considerable stuff and moxie.

And so a pitcher who had worked only twice in the previous 17 days has now thrown the Giants' first no-hitter since 1976 ... more than six years before he was born in Mayaguez, Puerto Rico.

Yes, for all that, we have Randy Johnson to thank.

"Amazing, isn't it?" Sean O'Connor said early Saturday morning.

As O'Connor spoke by telephone from his Atlanta home, it was after 1 a.m. in the Eastern time zone. But he wasn't going to sleep anytime soon. O'Connor was the Giants scout who signed Sanchez as a 27th-round pick from Ohio Dominican College in 2004.

Sanchez's signing bonus: $2,500.

"Life is good," O'Connor said, and you could tell he was smiling. "I'm going to watch these highlights until morning."



'I feel awesome'



Photos: Relive Jonathan Sanchez's career night and this season's first no-hitter.










O'Connor was unaware of the history-in-progress until his son Ryan called from Boston. It was already the sixth inning. So, the elder O'Connor raced out to his car, turned on his XM Radio and agonized right along with the 30,298 fans who hung on every pitch three time zones away.

Sanchez earned it the hard way, as late-round picks from tiny colleges tend to do. He began the eighth by throwing three consecutive balls to Adrian Gonzalez, one of the most dangerous hitters in baseball. Then he challenged Gonzalez with two fastballs, the latter ending up as a long, dangerous out to the warning track in left field.

Then Uribe caught an in-between hop on Chase Headley's bouncer, forcing Sanchez to pitch from the stretch for the first time. He uncorked a wild pitch before settling down to get the final two outs.

And the ninth? After the not-so-rangy Edgar Renteria ranged for the first out, center fielder Aaron Rowand nearly reprised his famous fenceplant while flagging down a warning-track shot by Edgar Gonzalez.

Up stepped Everth Cabrera, a rookie who faked a bunt on the first pitch. A breach of etiquette, to be sure. But no matter. He ultimately looked at a nasty breaking ball for a called third strike.

History.

"I don't even know what to make of it," O'Connor said. "I'm just happy when my guys win games in the major leagues. I would never expect one of my guys to throw a no-hitter. I'm completely blown away. It's just so exciting.


---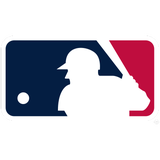 Get more from Major League Baseball
Follow your favorites to get information about games, news and more
---