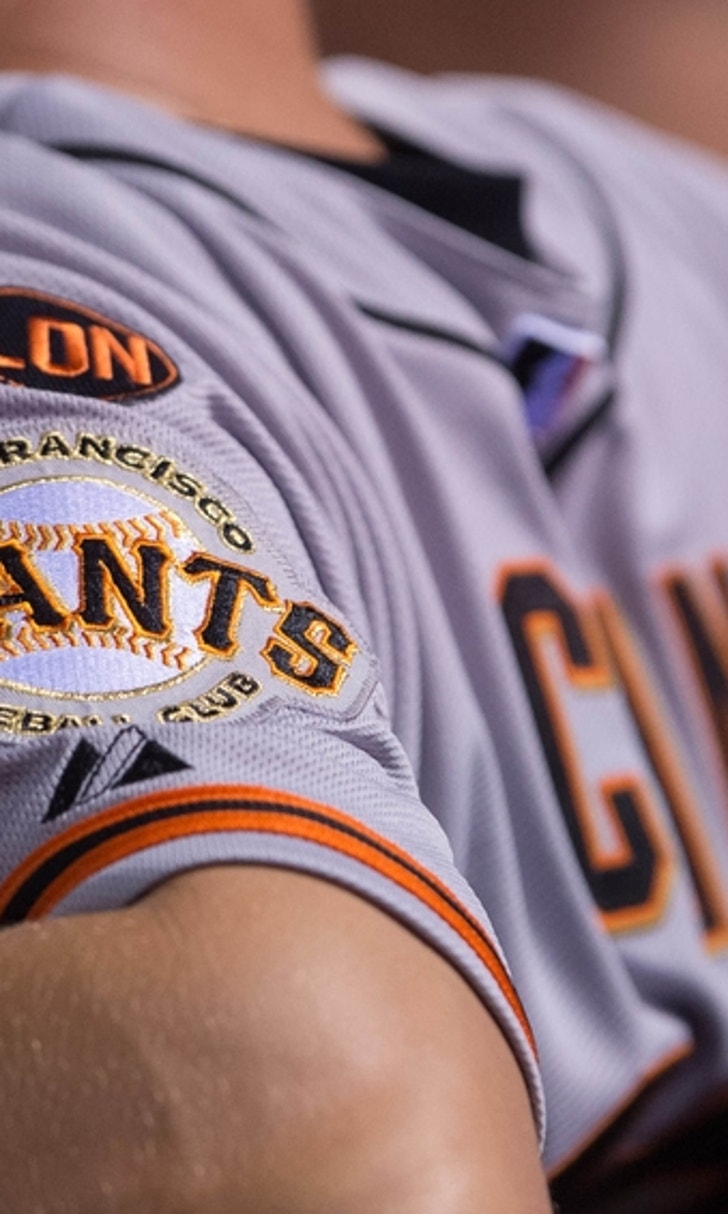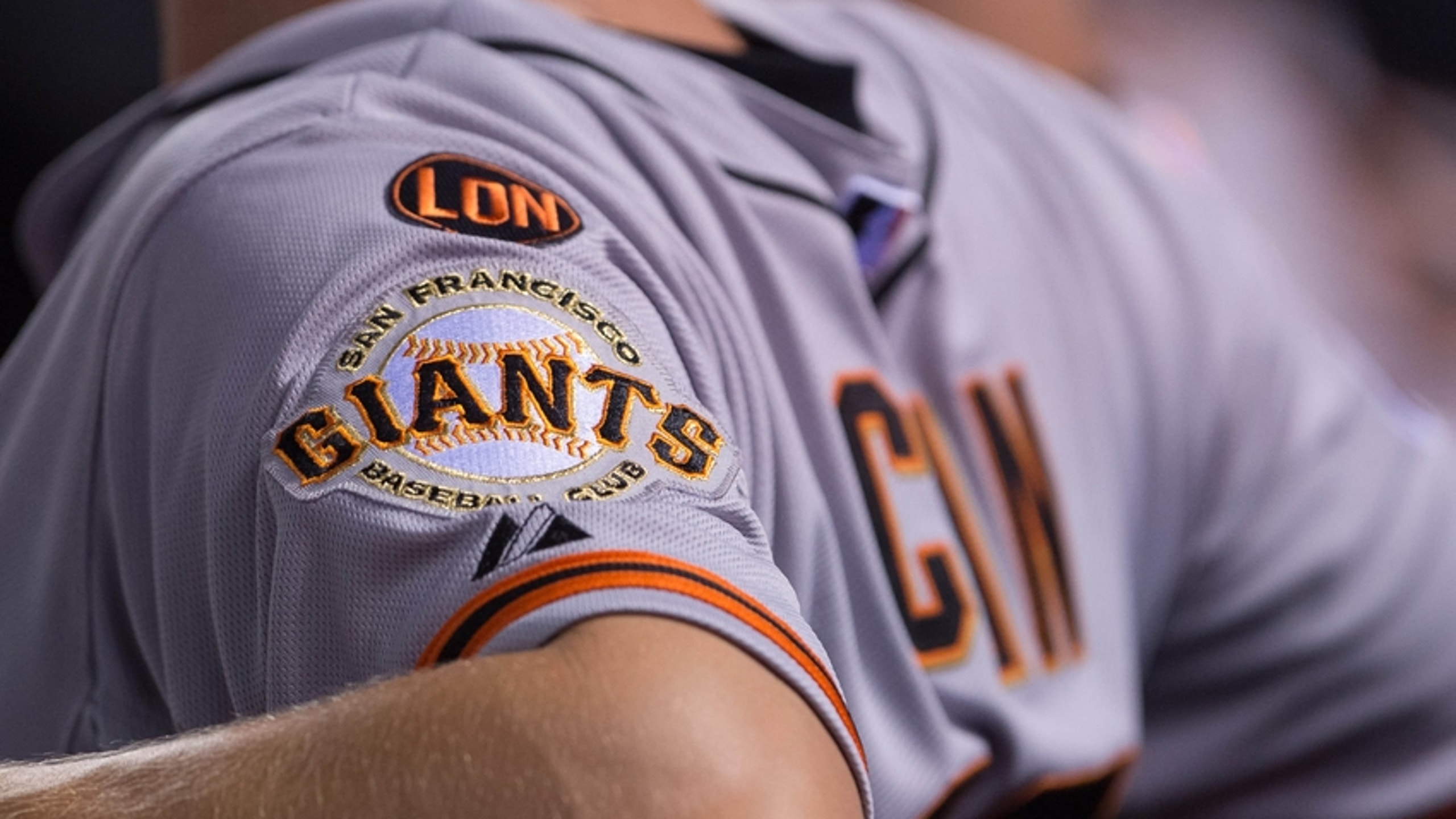 San Francisco Giants Top 10 Prospects for 2017
BY Fansided and Benjamin Chase/FanSided via Call to the Pen • December 16, 2016
Jerome Miron-USA TODAY Sports
The San Francisco Giants fell short of continuing their every-other-year World Series success in 2016. Will they have help coming from the farm in 2017?
An Introduction
Our minor league top 10 series is coordinated by Benjamin Chase, one of our contributors at Call to the Pen.
He has pored over thousands of minor league games over the course of the year via milb.tv along with speaking with a number of team and independent scouts. These lists are based out of those conversations.
Each system will have prospects from 10 to 1, and then finish with one newcomer to the system that is worth keeping an eye on that is not in the top 10 at this time.
Conversations are certainly encouraged in the comments section on each system as we go along!
Giants System Review
The Giants and Brian Sabean have used their farm system exactly as a farm system should be used in the last 5-10 years. Select players are used to better the major league club while others are traded away to acquire pieces to help championship runs.
With three World Series championships since 2010 and no finish worse than third in their division since 2009, the Giants are doing something right.
That all said, their system is truly devoid of major pieces currently. The 2016 draft was a huge boon for the organization after trading away many of the top talents in the pursuit of their recent world championships and seeing a number of others fall off.
The Giants' 2016 draft was focused heavily on college players, and they were highly praised for the players they picked as multiple of them were considered to be first two rounds picks that the team was able to snag much deeper into the draft.
While the Giants system is one of the bottom ones in baseball overall, there is plenty of hope in the influx of talent this season.
Let's look at the top 10!
10. Matt Krook, LHP
Birthdate: 10/21/94 (22 years old)Level(s) Played in 2016: rookie, short season AStats in 2016: 40 2/3 IP, 5.53 ERA, 1.87 WHIP, 17.41 BB%, 20.4 K%
The third excellent college pick in a row for the Giants in the 2016 draft, Krook was selected in the fourth round. He had been the 35th overall selection by the Marlins before medicals found elbow issues and the Marlins withdrew their offer. Krook ended up having Tommy John surgery in 2015 while at Oregon.
Krook through well when he returned to the mound in 2016 with some concerns about his location, but that's typical for someone returning from TJS in their first season.
At full health, Krook works with a fastball that sits 92-94 and touches 96 with exceptional late life. His curveball is absolutely elite, arguably a plus-plus pitch. Then you mix in a solid average slider and a change that he had a good feel for before surgery, and there's an excellent four-pitch mix for Krook.
The location was a major concern this year, but the velocity certainly came back this year, and Krook's delivery is such that he should be able to have consistency in his delivery, which should help his ability to locate as he gets feel back in his arm for the release of his pitches.
Krook will likely be eased into innings a bit in 2017, likely working in low-A to begin with and probably seeing an inning or pitch limit in each start to help his arm ease in as there is a possible front line starter here if he can return to full health.
9. Sandro Fabian, OF
Birthdate: 3/6/98 (18 years old)Level(s) Played in 2016: rookieStats in 2016: .340/.364/.522, 2 HR, 3 SB
Fabian was part of the 2014 IFA class for the Giants, signed out of the Dominican Republic, and many saw his right handed swing being one that could develop tremendous power, in spite of a less than ideal build.
Fabian is a guy who really profiles best in left field, which will put some extra requirement on the bat, but the way his bat showed as an 18-year-old in 2016, he should be able to handle that pressure.
Fabian already displays excellent bat-to-ball ability with a bat that is tremendously quick through the zone and has the ability to barrel all types of pitches. He does have a habit to go after a pitch early in the count, though he rarely chases bad pitches.
He may profile more as a guy with a ton of doubles and 15-20ish home runs than a big power hitter, but with his contact ability, that should allow Fabian to be a very impactful bat in any lineup.
He'll likely start in short-season ball in 2017, but it wouldn't surprise if he finished in low-A by the end of the year if he kept hitting like 2016.
8. Heath Quinn, OF
Birthdate: 6/7/95 (21 years old)Level(s) Played in 2016: rookie, short season A, high AStats in 2016: .344/.434/.564, 9 HR, 3 SB
Quinn was one of the most well-regarded power hitters in college baseball in 2016, considered a fringe possibility for a first-round selection. When the Giants were able to snag him in the third round, many were saying it was a tremendous steal.
Quinn then went out and showed them all right, hitting well across three levels with big power, showing patience at the plate, and playing very solid defense in right field as well.
Quinn has a prototypical right field profile as he has plus power and a plus arm. He has an extremely quick bat in the zone, but some worry that his pre-swing load could end up hurting his contact ability as he gets to upper levels in the minors.
He's a better athlete than one would expect from his 6'2″, 225-pound frame, able to get excellent jumps on balls in the outfield. He doesn't have elite take off speed, so he probably won't ever steal a ton of bases, but he has very good base running instincts and ability.
Quinn did make an appearance in the Cal League to finish the 2016 season, and it wouldn't surprise to see him open 2017 there with the chance to move quickly.
7. Joan Gregorio, RHP
Birthdate: 1/12/92 (24 years old)Level(s) Played in 2016: AA, AAAStats in 2016: 134 1/3 IP, 4.69 ERA, 1.31 WHIP, 8.58 BB%, 26.62 K%
After being moved to the bullpen in 2015, he was able to return to the rotation and throw very well. The Giants opened him in AA again where he excelled, but he found the PCL a little more difficult, though his FIP would indicate that the hitter's league got to him more than his numbers would say it should.
Gregorio has a long, lean frame that he's grown into well, at 6'7″ and roughly 200ish pounds now after tipping the scales at only 175ish coming into 2015.
Gregorio has a fastball and slider as his two most notable pitches, which is why many have thought he may end up as a reliever as he's developed since signing with the Giants in 2010.
His fastball can run to 97 and sits in the 91-94 range with excellent plane from his long arms and height. His slider has tremendous break that works well low in the zone as well.
Gregorio's biggest issues have been consistency in his change and consistency in his delivery. The latter is not uncommon for guys of his size, especially guys with legs and arms as long as Gregorio's.
He'll get a shot to work at PCL again in 2017, most likely, but the Giants could decide that they're ready to see his arm in the big league bullpen this season and choose to scrap starting.
Steven Branscombe-USA TODAY Sports
6. Andrew Suarez, LHP
Birthdate: 9/11/92 (24 years old)Level(s) Played in 2016: high A, AAStats in 2016: 143 2/3 IP, 3.63 ERA, 1.27 WHIP, 4.82 BB%, 20.6 K%
Suarez was drafted three times, first as a ninth rounder out of high school by the Blue Jays, then as a 2nd rounder in 2014 by Washington before being a second round in 2015 by the Giants.
His stuff from the left side is a good mix of pitches that have no plus pitches individually, but each pitch sits above-average, which gives him a very good mix that should allow him to keep moving forward as a starter.
Suarez had his first full season in 2016 as a pro, and he made a big impact, starting in high-A and finishing in AA, which is very impressive in a first full year.
His fastball works in the low-90s and can touch 95 with excellent late arm-side run. His best off speed pitch is his slider with excellent bite. His curve has good spin, but he can get off in location with the pitch and hang it. His change gets plenty of swing and miss with excellent arm deception.
Suarez showed an excellent ability to handle innings this year, and that will be pushed as he hits AAA in 2017. He could make an impact in San Francisco as early as mid-season, but certainly should be a candidate for the 2018 rotation.
5. Chris Shaw, 1B
Birthdate: 10/20/93 (23 years old)Level(s) Played in 2016: high A, AAStats in 2016: .267/.335/.484, 21 HR
Watching Shaw in the batting cage before a game, it's easy to fall in love with him. He has a left-handed power swing that has a very nice path for loft and he controls the bat well to spray powerful hits to all fields as he works through batting practice.
The former 2015 first round selection has had some up and down in his pro work so far in his pitch recognition and getting pull happy in game.
Shaw played in his first full season in 2016, and he benefited greatly from his time in the hitter-friendly Cal League, hitting 16 of his home runs and finishing with a .902 OPS in high A.
His promotion to AA in the Eastern League did expose more of the holes in his long swing that led to him having only five home runs in just 8 less games than the time he had in high-A with a .722 OPS.
Shaw is a solid fielder around the bag at first base, though he is still learning the position as he was an outfielder in college, and he struggles a bit with quick instincts on hits right at him.
His speed and foot work will keep him at first base only as a pro, but to have reached AA in his first full professional season was quite impressive, even if he did have some issues exposed.
Shaw may return to AA to open 2017 to get his feet under him at that level, but if he can get his bat going there, he could be knocking on the major league door in 2018.
Dennis Wierzbicki-USA TODAY Sports
4. Ty Blach, LHP
Birthdate: 10/20/90 (26 years old)Level(s) Played in 2016: AAA, MLBStats in 2016: 162 2/3 IP, 3.43 ERA, 1.14 WHIP, 5.8 BB%, 17.25 K% (minor league stats only)
I'll likely be the high guy on Blach, and I'm more than willing to go down on this island. Blach showed a tremendous amount of pitchability in his 2016 season, seeing his average stuff (outside of his plus change) play up much better.
Blach has a recognized five-pitch mix, though he has shown variations on his off speed pitches that truly give him even more than just the five.
Blach uses two fastballs, a two-seamer with excellent sink and late life and a four-seamer with some cut. He runs them both at a similar velocity, sitting 88-92, touching 94.
His curve and slider are both average pitches, but they work well due to his exceptional ability to control pitches in the zone and approaching each pitch with the same arm angle, which provides a moment of deception for his pitches before hitters can pick up what's coming.
Blach's change is elite with sink and fade, and he has the ability to cut it at times as well, which allows him to mimic both the two-seam and four-seam fastballs.
Blach will likely get a chance to stick with the big league club out of spring in 2017, but he's already 26, so if he isn't cracking the Giants rotation or at least the bullpen this year, he will likely be a trade piece as he'd start for many clubs in the league.
Steven Branscombe-USA TODAY Sports
3. Bryan Reynolds, OF
Birthdate: 1/27/95 (21 years old)Level(s) Played in 2016: short season A, low AStats in 2016: .313/.363/.484, 6 HR, 3 SB
One of my favorite college players in the 2016 draft, Reynolds had a storied career with Vanderbilt as an outfielder, winning the College World Series as a freshman while leading the team in hitting and slugging, along with finishing as the 2015 CWS runner up and hitting extremely well in 2016 leading up to his draft year.
Reynolds really doesn't have any one tool that's "plus", but every tool but his arm is above-average. He makes excellent contact and has the ability to drive the ball from either side of the plate. There's some doubt that he'll ever be a 20+ home run guy, but he is a guy who very well could hit 30+ doubles and 15+ home runs.
In the field, Reynolds was a center fielder in college, and he uses excellent instincts to handle center field well. His arm is below-average, but he gets himself in position to make accurate throws to cutoff men.
Reynolds has fringe-plus speed that allows him to cover a ton of ground in the outfield and also has very good instincts on the bases, which should allow him to steal plenty of bases.
While Reynolds showed excellent pitch recognition in college, he was noted as possibly pressing for performance in his pro debut, likely due to the "hot streak" he found himself on from the time he entered pro ball, which led to a higher strikeout rate than you'd like, but he has shown that to be something he can control in the past.
Reynolds finished with low-A Augusta in 2016, and it's quite likely he'll open in the Cal League in 2017 and move quickly if he keeps up his 2016 performance.
Kyle Terada-USA TODAY Sports
2. Tyler Beede, RHP
Birthdate: 5/23/93 (23 years old)Level(s) Played in 2016: AAStats in 2016: 147 1/3 IP, 2.81 ERA, 1.28 WHIP, 8.66 BB%, 22.06 K%
The Blue Jays selected Beede 21st overall in 2011, but he chose instead to go to Vanderbilt, where he won the 2014 College World Series. The Giants then made him the 14th overall selection in the 2014 draft.
Beede is a guy that many saw with an elite fastball/change combination and thought he would end up being a reliever, but the Giants have pushed him as a starter, and he has responded well, having a very solid season in 2016 in AA.
Beede had issues with command and control in college, and that led to issues with his curve and keeping the fastball down in the zone, and as he has filled into his 6'3″ frame, he has been able to steady his delivery much better.
Beede works with a pair of fastballs, his four-seam that can touch 97-98 that he can locate throughout the zone but does not have a ton of movement, and his primary fastball, his two-seamer that sits more 90-93 and touches 95, with heavy sink.
He has a lot of fade and sink on his change, which allows it to play very well with the two-seam fastball. His curve is a power curve, but he gets more weak contact than swing-and-miss with the curve.
Beede has the raw stuff to be a front line starter, but his strikeouts will be generated through location and his change, not through his breaking pitch, which does require him to have a strong emphasis on his mechanics.
Beede will start in AAA in 2017, and he should get a start or two in the big leagues by the end of the year.
Kyle Terada-USA TODAY Sports
1. Christian Arroyo, 3B
Birthdate: 5/30/95 (21 years old)Level(s) Played in 2016: AAStats in 2016: .274/.316/.373, 3 HR, 1 SB
For a few years, the Giants enjoyed the superb defense and timely hitting of Matt Duffy after moving him off of shortstop in the minor leagues and moving him to third base. He was traded as part of the Matt Moore deal to Tampa Bay as Arroyo hit the upper minors.
Most didn't have Arroyo graded as a first round talent in the 2013 draft when the Giants selected him 25th overall, but the Giants loved his bat and felt he could stay at short with his solid instincts at the position.
He does have an excellent glove and a fringe-plus glove that would play to a plus defensive third baseman. He has done a solid job in that transition at this point.
Arroyo's bat has played to the level that the Giants thought it would, though his power certainly has not developed in the way he was expected to. Arroyo has a tremendous ability to square up balls and make consistent contact, but his power is gap power, not driven power, which is indicated in his 36 doubles and three home runs.
Arroyo is not a burner by any means, but he has good instincts in his base running, so he likely won't steal many bases, but he's a guy who often goes first to third on a single with smart running.
Arroyo will play at AAA in 2017 while Eugenio Suarez fills third base in the majors, but it would not surprise if he pushed for the big league job at the hot corner by the end of the season.
Newcomer to Keep an Eye On: Garrett Williams, LHP
Birthdate: 9/15/94 (22 years old)Level(s) Played in 2016: rookie, short season AStats in 2016: 32 1/3 IP, 5.01 ERA, 1.52 WHIP, 11.64 BB%, 18.49 K%
Williams had a very up and down season with Oklahoma State in 2016. In some of his appearances, he looked like a guy who should be a first round selection. In college, Williams was assigned to the bullpen often due to his control issues.
At his best, Williams has a fastball that sits 92-94 and can touch 96. He gets tremendous life on the pitch as well. He has a loose arm that is able to repeat the velocity deep into starts, when he makes it deep into starts.
Williams has struggled with control all through college and continued those struggles in his pro debut. He has a very max-effort delivery that can get his arm into an array of release points, leaving consistency something to be desired and rarely found.
If he can work with the Giants staff to hone in that delivery, there is the stuff to be a mid-rotation starter here, and if he doesn't work up the change, he could even be a tremendous lefty reliever for multiple innings, but the key will be the control.
More from Call to the Pen
Agree? Disagree? Someone you have a question about from the system? Leave a comment down below!
---
---