Major League Baseball
Major League Baseball
Sabathia fans 10, wins 18th
Published
Aug. 30, 2011 1:00 a.m. ET

CC Sabathia finally snapped out of his Red Sox funk, and it took an extra effort to do it.
The big Yankees left-hander struck out 10 on Tuesday night, throwing a season-high 128 pitches in six innings to beat Boston for the first time in five tries and lead New York to a 5-2 victory. The Yankees improved to 3-13 this season against the Red Sox, who still lead the AL East by one-half game.
''It's always a big game when you're playing the team you're chasing,'' Sabathia said, conceding to reporters that he had grown tired of the reminders of his struggles against Boston. ''Of course, when you guys won't stop talking about it.''
Sabathia (18-7) had been 0-4 with a 7.20 ERA against the Red Sox this year, and 17-3 with a 2.40 ERA against the rest of baseball. He allowed two runs on 10 hits and two walks; only once in his career has he thrown more than 128 pitches.
''He got big outs when he had to, and that's CC,'' said Yankees manager Joe Girardi, who was ejected with one out to go after Mariano Rivera hit a swinging Jarrod Saltalamacchia with a pitch - the fourth hit batter of the game. ''It's not like me to blow my top, but it's an important game. This is a huge game, a huge series.''
Mariano Rivera finished the ninth for his 35th save.
John Lackey (12-10) allowed five runs (four earned) on seven hits and four walks, striking out three. Nick Swisher had three hits, and Francisco Cervelli hit a solo homer in the fifth, clapping as he crossed the plate. That may have been why, when he came up again in the seventh, Lackey hit him in the back, sparking a bench-clearing staredown.
''I totally understand how it could look that way. Guy hit a home run. Next at-bat, first pitch, you hit him,'' Saltalamacchia said. ''We had no intent on hitting him. It just happened that way.''
After getting hit, Cervelli moved toward the mound as the dugouts slowly emptied and home plate umpire Ed Rapuano tried to maintain order. There was nothing more than jawing back and forth, and in the end Yankees pitching coach Larry Rothschild was ejected.
In the first inning, Curtis Granderson took one off the end of the bat - or the hand, depending on whom you believe - and then Sabathia plunked Jacoby Ellsbury to lead off the bottom half.
''It's part of the game,'' Cervelli said. ''Yankees-Boston, everybody wants to win.''
New York took a 1-0 lead in the second and made it 3-0 in the fourth when Robinson Cano hit an RBI double and scored on Eric Chavez's single. After Boston cut the lead to 3-2 on Carl Crawford's homer and an RBI double by Marco Scutaro, New York added Cervelli's solo homer in the fifth and Derek Jeter's run-scoring double play in the seventh that made it 5-2.
The Red Sox had 13 hits in all, but Saltalamacchia stranded seven and Adrian Gonzalez stranded five; each struck out three times. It was also a rough day at the plate for Jorge Posada, who left five men on and grounded into a pair of double plays, and Jeter, who returned after missing two games with a bruised kneecap, grounded out five times.
Notes: Game 2 of the series will match Phil Hughes and Josh Beckett. Beckett is 3-0 vs. the Yankees this season in four starts. Hughes is coming off a rocky start against Oakland, when he allowed six earned runs in 2 2-3 innings of a 22-9 Yankees victory. ... Keegan Bradley, a Vermont native who won the PGA Championship this month, threw out the ceremonial first pitch and gave a big fist pump afterward. ... Red Sox knuckleballer Tim Wakefield won't pitch in the upcoming series against Texas. Instead he'll make his start against Toronto. Andrew Miller, Erik Bedard and Lackey will face the Rangers. ... Manager Terry Francona said RHP Clay Buchholz, on the 60-day disabled list with a stress fracture on his back, threw 25 times from 60 feet and did well in the limited workout. Francona said Buchholz will continue to rehabilitate slowly. ''Whether this turns into him pitching (this season) or not, we don't know, but it's still exciting in the fact that he's done so well to this point.'' ... Yankees 3B Alex Rodriguez was out of the lineup, one day after receiving a cortisone injection for his sprained left thumb. Rodriguez said he hoped to play in the three-game series at Boston, but felt this weekend at home against Toronto was more likely.
---
---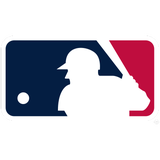 Get more from Major League Baseball
Follow your favorites to get information about games, news and more
---