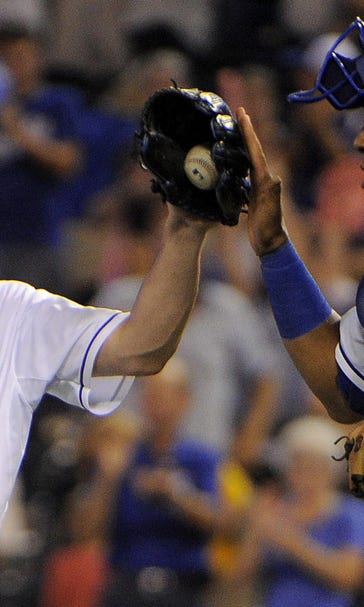 Royals face challenges, but being ready for 'big stage' isn't one of them
September 8, 2014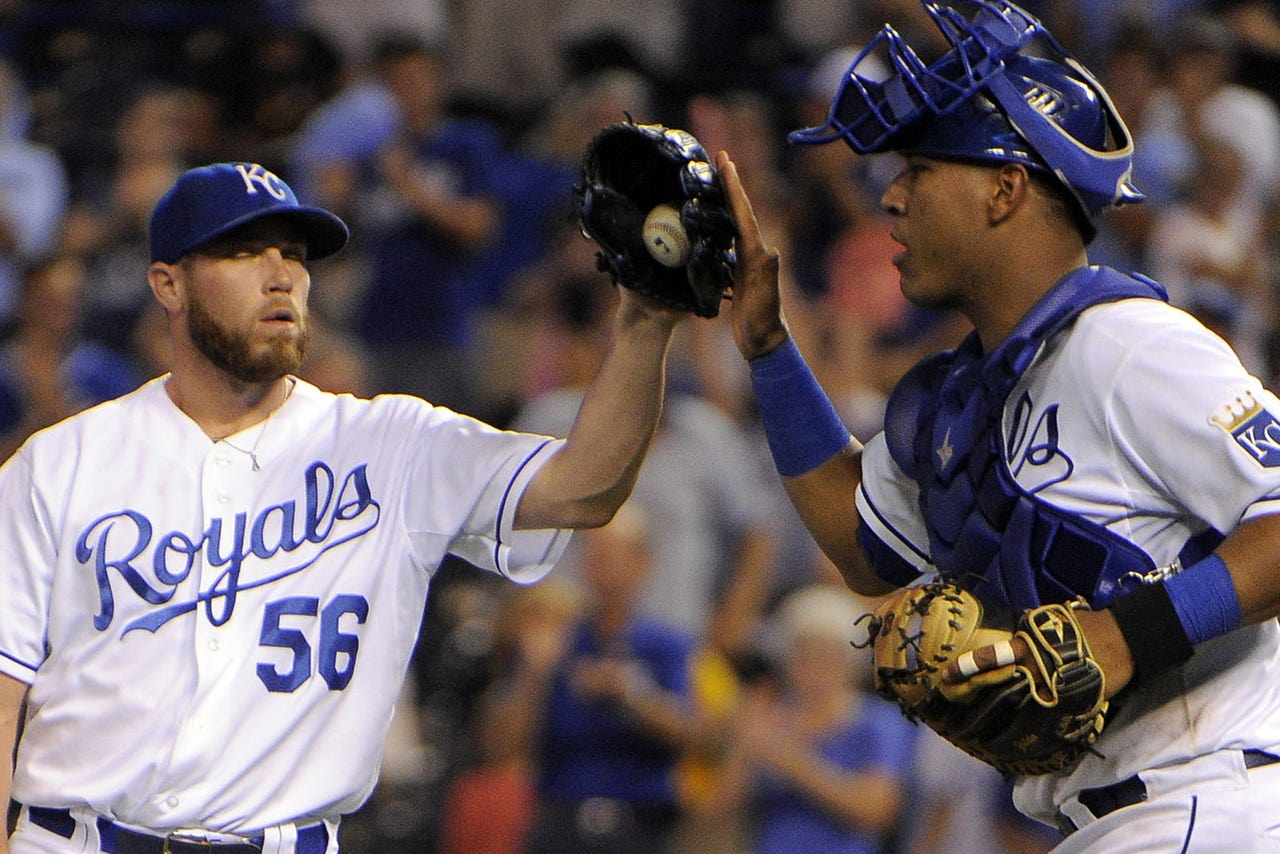 The Kansas City Royals lost the opener of their (first) September showdown series with the Detroit Tigers in the twilight Monday, and some observers will portray the 9-5 defeat as evidence that Ned Yost's charges lack the moxie to complete the job of winning a division title.
You will not read that argument here. To wonder whether the Royals are "ready for the big stage" is absurd. After playing 142 games, they have a better record than all but three teams in the American League. The Royals are pretty good. They have proven it.
Monday's loss narrowed the Royals' lead over the Tigers in the American League Central to one game. You could argue it's closer to a half-game than one full game, because the Royals trail the Cleveland Indians 4-2 in the 10th inning of a suspended game that will be resumed later this month.
Even then, it would be difficult for the Royals to complain about the opportunity before them: With 20 games to play, they have a slight head start on the three-time defending division champions, who are outspending them this year by roughly $70 million in player payroll.
And yet, Monday's events also illuminated a number of real, tangible baseball concerns that have nothing to do with the narrative of whether the Royals have "arrived" as a postseason frontrunner.
*Jeremy Guthrie, the most senior member of the Kansas City rotation, surrendered six earned runs Monday and did not complete the third inning. "Too many hittable pitches," Guthrie lamented afterward.
Guthrie's outing did nothing to alleviate the sudden anxiety surrounding the Royals' pitching staff, with Danny Duffy -- arguably their best starter this year -- set to miss at least one start because of rotator cuff inflammation in his left shoulder.
Guthrie's performance was uncharacteristic for a team whose September wins have come by scores of 4-3, 2-1, 4-1, 1-0 and 2-0. But it's worth noting, because aberrations have a way of turning into trends at this time of year -- particularly when the absence of a key starter like Duffy amplifies pressure on the rest of the rotation.
*After Monday's loss, Yost said Greg Holland -- the Royals' two-time All-Star closer -- probably wouldn't have been available if the Royals had been in a save situation. Holland is dealing with a tight right triceps muscle and hasn't pitched since last Wednesday.
Holland threw a side session Monday, and Yost said he is "real hopeful" Holland will be able to pitch Tuesday. So, perhaps he will take the ball with a one-run lead Tuesday and retire Miguel Cabrera, Victor Martinez and J.D. Martinez with no ill effects. Or maybe the triceps issue is a sign that -- at the worst possible time of year -- he will be a more vulnerable version of the dominant closer who has led the AL in saves over the past two seasons.
*Veteran second baseman Omar Infante, signed as a free agent for his steady presence on both sides of the ball, appears to be bothered by a sore throwing shoulder that recently forced him to miss four games. He was unable to turn a double play at a crucial moment in the third inning, during what became a six-run inning for Detroit. Later, he pulled shortstop Alcides Escobar off the bag with an errant throw.
Yost defended Infante's throw on the would-be double play, saying, "He came across that bag and cut it loose pretty good. That wasn't a floater over there." Yost will want to stick with Infante, the lone player in Monday's lineup who has major-league postseason experience.
*Even as the Royals scored five runs Monday, their showing against Justin Verlander renewed questions about their ability to hit good pitching. Verlander missed high on a number of occasions -- with fastballs and breaking pitches alike -- but the Royals weren't able to hit enough of his mistakes to string together a game-changing rally.
"When I hit a ground ball to shortstop (in the sixth inning), he threw me a fastball down the middle," Royals catcher Sal Perez said. "I don't know how I missed that pitch. He threw me a curveball right down the middle, too. Maybe it's his day, you know? But I don't miss that pitch too many times, right in the middle."
Usually, five runs would be more than enough for the Royals to win. But now it's September, and their best starter and best reliever are dealing with achy arms. The way the Royals have won for five-plus months may not work quite as well anymore -- and Tuesday is the first of five more tests against the defending division champions.
---
---