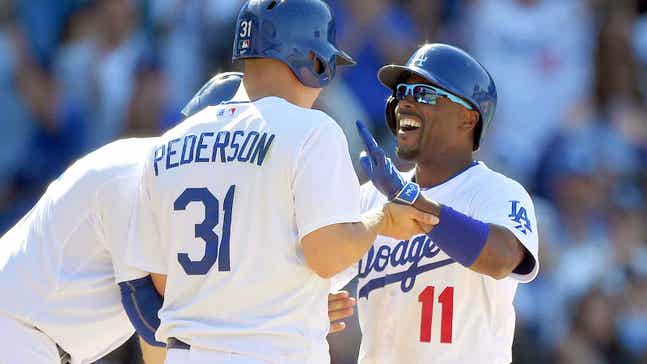 Rollins sees Dodgers' future at short, and he won't stand in way
Published
May. 29, 2015 9:08 p.m. ET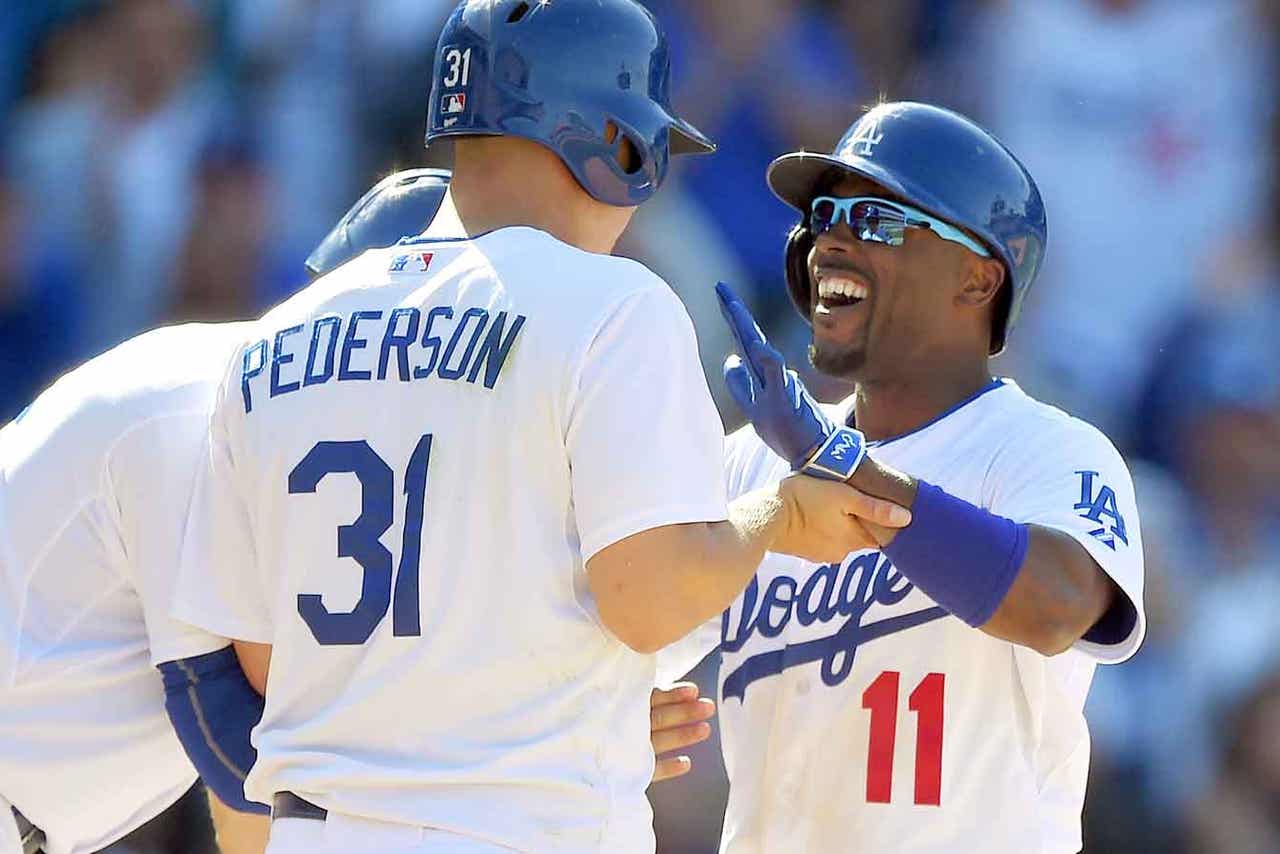 The Dodgers are not ready to promote shortstop Corey Seager, not even after his recent 13-for-18 outburst at Triple-A. But when the moment comes — if it indeed comes this season — Jimmy Rollins will be prepared.
Rollins, the Dodgers' current shortstop, entered Friday night batting .203 with a .617 OPS. He is 36, in the final year of his contract. And he knows that Seager is not far from joining the Dodgers, most likely at short.
"That's their future," Rollins said Friday before the Dodgers faced the Cardinals at Busch Stadium. "He's going to have 15-16-plus years to play, and I have much less than that.
"My job isn't to throw him off track — that's impossible. He's doing his thing. He's going to get his shot. My job is to help this team win at this very moment. I can't worry about the future.
"Ten years ago? Yeah. That would have been different. It would have been more of a competition to me. It's definitely less of a competition. Eventually, it's going to be his spot. It's hard to use the word, 'inevitable' in sports, but that's the natural progression."
And when it happens, it happens?
"Yep," Rollins said. "You can't do anything about it. You could be hitting .400 and they could still bring this kid up because he's the long-term. You could hit .200 like I am now and still bring this kid up because he's the future."
Rollins said he approved a trade from the Phillies to the Dodgers last offseason knowing that Seager was close to the majors. But he reasoned that he had only one year left on his contract regardless.
Seager, who turned 21 on April 27, was in a 3-for-25 slump and batting only .238 at Triple-A before his recent hot stretch, which included a 6-for-6 performance on Thursday.
"He wasn't missing a pitch — left, right, it didn't matter," said Dodgers catcher Yasmani Grandal, who just completed a three-game rehabilitation assignment at Triple-A. "I was really impressed by him."
The Dodgers do not rule out promoting Seager at some point this season, according to major-league sources. But Rollins, at the very least, remains an above-average defender. For now, the Dodgers want Seager to continue his development and sustain success at Triple-A.
---
---