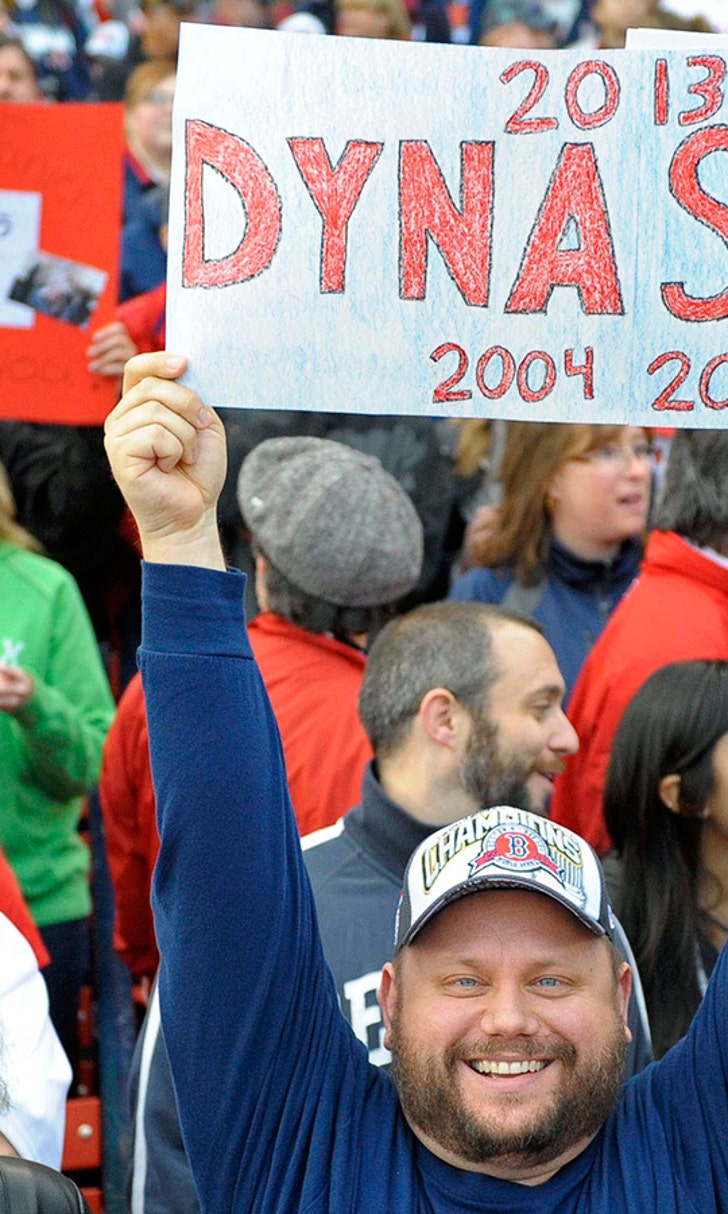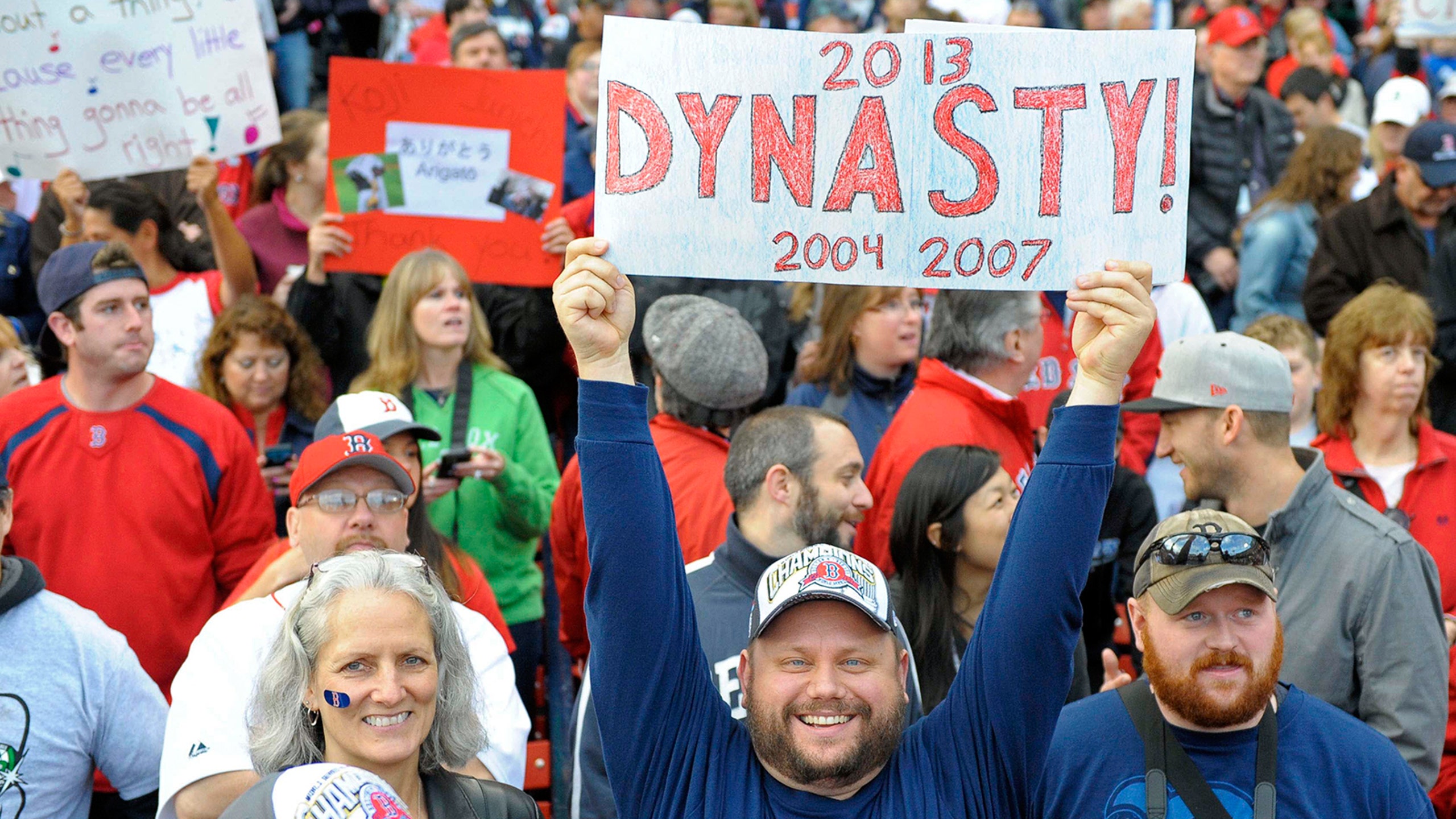 Rolling in the deep: Homegrown talent could help Red Sox reload for repeat
BY Ken Rosenthal • February 17, 2014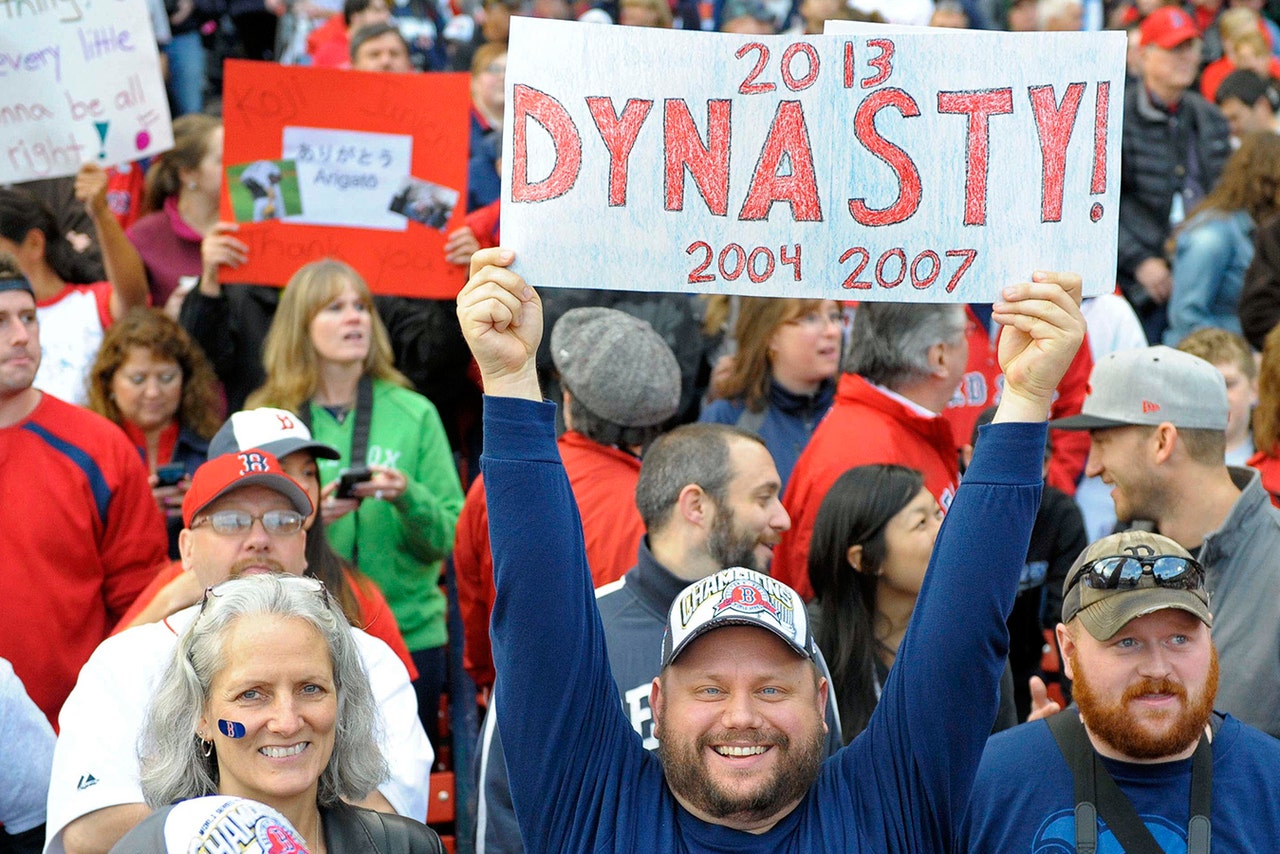 Early in the offseason, the Red Sox talked about trading a starting pitcher. Later, they declined to get into a bidding war with the Yankees for free-agent center fielder Jacoby Ellsbury. More recently, they've seemed lukewarm on re-signing free-agent shortstop Stephen Drew.
Most defending World Series champions are unwilling to part with such accomplished veterans. But most defending World Series champions aren't as deep in young talent as the Red Sox, whose farm system ranks second in the majors, according to Baseball America.
The Yankees, who rank 18th, spent $471 million on free agents this offseason, nearly 10 times as much as the Sox. Yet, while the Sox easily could regress this season, they are far better positioned than the Yankees and most other clubs for the next five to 10 years.
Heck, Sox executives were poised for something of a youth movement even before last season, but it just so happened that they put together a club good enough to win the Series. Now the organization is bursting with youngsters who merit a major league opportunity -- and, in some cases, an outright commitment. The trick is deciding how many of them to trust, and when.
In some cases, the Sox cannot wait.
Jackie Bradley Jr., 23, will get a chance to replace Ellsbury in center field. Xander Bogaerts, 21, will start either at shortstop, or -- if the Red Sox re-sign Drew -- third base. Meanwhile, the Sox boast so many pitching prospects, the front office is balking at committing to a free-agent replacement for Ryan Dempster, who announced Sunday that he would not pitch this season.
Yes, the Red Sox had discussions with right-hander Ubaldo Jimenez before he agreed to a four-year, $50 million deal with the Orioles, according to major-league sources. But if the Sox add a pitcher, it is more likely to be an inexpensive swingman who likely would open the season in relief. Club officials are committed to their current five starters, sources say.
Part of the idea behind trading a veteran this offseason was to create a clearer path for the youngsters. As it turned out, the trade market failed to materialize, thanks to the delay in the posting of Japanese right-hander Masahiro Tanaka and slow-developing free-agent market. But the decision by Dempster effectively accomplishes the same thing while also saving the team $13.25 million.
The rotation currently is set, but just wait.
Left-hander Jon Lester threw a career-high 213 1/3 innings last regular season, then added 34 2/3 more in the postseason. Right-hander John Lackey worked 215 1/3 innings, including postseason, his highest total since 2007. Righty Clay Buchholz is fragile, and righty Jake Peavy has pitched 200 innings only once since '07. Left-hander Felix Doubront, 26, is the only starter under 29.
To compensate for the additional October workload, the Sox plan on their veterans making five starts this spring instead of the usual six. Still, eventually one or more of the starters will miss time. Even last season, eight different Boston pitchers made six or more starts.
Which is where the youngsters enter the picture.
Start with righty Brandon Workman, who many with the club believe is ready to pitch in a major league rotation. Then go to righties Matt Barnes, Anthony Ranaudo and Allen Webster, all of whom are expected to open the season at Triple-A. Then continue to lefty Henry Owens, who likely will open at Double-A but could surface in the majors this season.
There are other possibilities, too -- lefty Drake Britton, righties Rubby De La Rosa and Steven Wright and a sleeper from Cuba, righty Dalier Hinojosa, who agreed to a minor-league deal worth $4.25 million last October and projects as more of a reliever.
Not all of those pitchers will succeed, of course. But the sheer number gives the Sox options, not just for their major-league club but also for trades. The team also has Garin Cecchini coming behind Will Middlebrooks at third base, and two highly regarded young catchers, Blake Swihart and Christian Vazquez, the latter of whom draws comparisons to fellow Puerto Rican Ivan "Pudge" Rodriguez.
In all, the Sox placed nine players in MLB.com's top 100 prospects, more than any club. Seven of those nine entered the organization under Theo Epstein, the team's former general manager. Epstein's successor, Ben Cherington, is adhering to the same philosophy, trying to maintain what Epstein once called a "scouting and player development machine."
The Yankees, on the other hand, had only two players in MLB.com's top 100, catcher Gary Sanchez at No. 47 and outfielder Mason Williams at No. 75. The team's latest spending spree resulted in part from its failure to develop homegrown talent. And while the Yankees are expected to spend big on international amateurs this summer, it might be years before their system catches up to Boston's.
Rare is the defending World Series champion that is set up this well for the future.
---
---