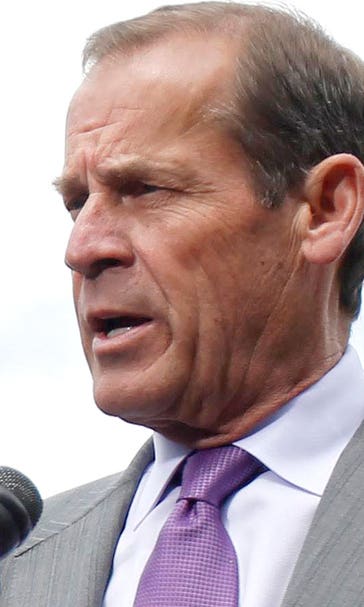 Rockies owner apologizes for prickly emails sent to fans
July 11, 2014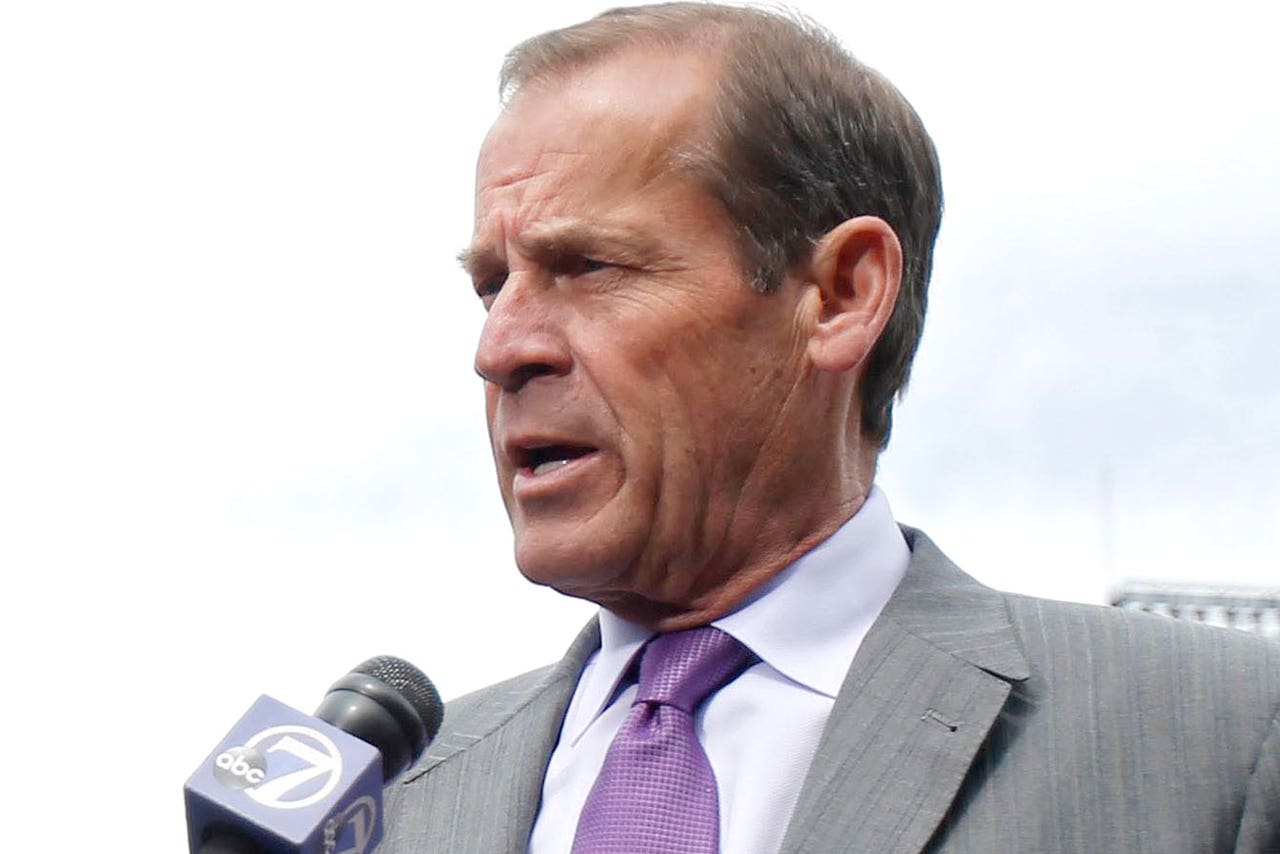 Colorado Rockies owner Dick Monfort says he's sorry for his testy reactions to disgruntled fans, including telling one of them that maybe Denver doesn't deserve a Major League Baseball team anymore.
In a statement released by the club Friday, Monfort said he has no intention of moving the team and formally apologized for his prickly email replies.
In a series of responses to fans unhappy with the bad baseball they've been witnessing, Monfort suggested they not come out to Coors Field if they're that mad and suggested that Denver might not deserve a team.
''I want to express my sincere apology to Rockies fans that received a recent email response that was not consistent with our organization's values,'' Monfort said in a statement Friday. ''I have always tried to be open, friendly and understanding. Obviously, at times I have failed. The fact that so many of you take the time to write to us demonstrates your tremendous passion for the Rockies.''
Monfort added, ''We're not interested, nor have we ever been interested, in the relocation of our franchise. A report last night stated that in an email I sent to one of our fans, I felt Denver wasn't deserving of a franchise. I want everyone to know that leaving Colorado has never been, and will never be an option. Our fans are our biggest asset and we do not take their support lightly. We're blessed to be a part of this great community and we want to bring a championship to all of our fans that they so richly deserve.''
Monfort concluded by saying, ''I want our fans to know that our entire organization is committed to great baseball and a great experience. I'm sorry I created this confusion.''
KCNC-TV in Denver reported Thursday night that a longtime season ticket-holder, a 57-year-old man who asked not to be identified, sent an email to the Rockies' fan feedback line on July 5, suggesting the Monforts were inept.
Monfort personally emailed the fan back the following day, saying, ''By the way you talk maybe Denver doesn't deserve a franchise, maybe time for it to find a new home. Thanks.''
Monfort backtracked when asked about his exchange with the fan, telling the TV station, ''What I meant to say was maybe we, the owners, don't deserve a franchise.''
Two other contentious emails have surfaced from Monfort in response to unhappy fans who complained following Colorado's 9-0 loss to the Los Angeles Dodgers on July 4.
Michael Ferguson of Grand Junction, Colorado, filled out a comment card at Coors Field as he was leaving the ballpark that night in which he expressed his displeasure with the product on the field, to which Monfort replied: ''If product and experience that bad don't come!''
After Ferguson went public with the owner's response, a team spokesman said Monfort emailed Ferguson with an apology.
The Denver Post reported a third exchange with an unhappy fan, Marilyn Yetzbacher of Northglenn, Colorado, who complained that the Rockies ''charge major-league prices for a Triple-A team.''
The newspaper reported that Monfort's email to her said: ''If it is that upsetting don't come to the games, if I don't like a restaurant because of the food or prices I just don't go, Colorado Springs has a different experience, maybe that would be more enjoyable.''
The Rockies' top farm affiliate plays in Colorado Springs.
Monfort raised eyebrows this spring when he predicted a 90-win season for his club despite a payroll of about $92 million that pales in comparison to that of the Dodgers, who set a record with an opening-day payroll of $234 million, and fellow NL West rival San Francisco (about $147 million).
After a strong start, the Rockies have been beset by injuries and inconsistency and are once again one of the worst teams in baseball following a franchise-worst 8-20 record in June.
Taking a 39-53 mark into a weekend home series against Minnesota, the Rockies are on pace for their fourth straight losing season and their 15th in their 22-year existence.
Before Friday night's game, which drew another good crowd at Denver's downtown ballpark, Rockies manager Walt Weiss said, ''I appreciate all the fans that come out. My task every day is to try to lead the guys on the field and win the game that night. ... We've had great fans here for a long time. I played here for four years, worked for the organization for seven more years and now managing. We have great fan support. We all hope that continues.''
Slugger Carlos Gonzalez, who was activated Friday after missing more than a month with an injured finger, defended Monfort, saying, ''I think it was one of those things when people just get confused. He is a very respectful person. He's never said anything to offend our team. This is a good baseball city. I am sure he is very happy to have everybody show support for the Rockies. This is his team.''
---
---